Marine arrested on Okinawa after punching patrol officer, police say
by
Aya Ichihashi Matthew M. Burke
August 13, 2019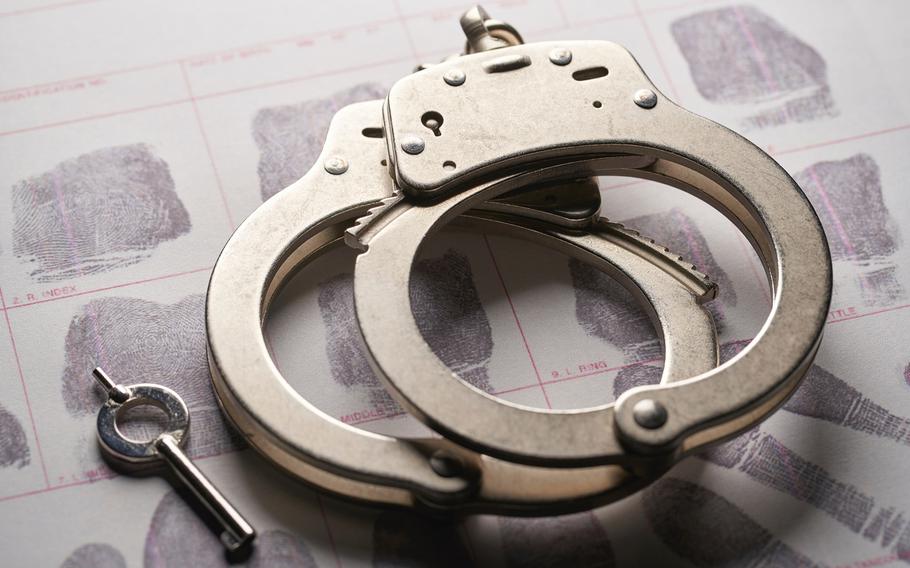 CAMP FOSTER, Okinawa — Japanese police arrested a Marine over the weekend on Okinawa for allegedly punching a police officer who was breaking up a fight.
Lance Cpl. Domonic Bulgara, 20, was arrested in an Araha Beach parking lot in Chatan at 4:18 a.m. Saturday after striking the officer in the left cheek with his right fist, an Okinawa police spokesman said. He said the patrol officer stopped to break up an argument involving Bulgara and an unspecified number of individuals. Officials in Japan often do not identify themselves for the record as a condition of their employment.
The officer was not injured in the altercation, the spokesman said. Bulgara is charged with obstructing police in the performance of official duties. His case has been referred to the Naha District Public Prosecutors Office.
Bulgara reportedly had a blood alcohol content of 0.09%, three times Japan's legal limit for driving of 0.03% when tested after his arrest, The Okinawa Times newspaper reported.
Police could not say where or to what unit Bulgara is assigned. The Times reported Bulgara is posted on Okinawa. A Facebook profile for Domonic Bulgara, a Marine, states he lives in Iwakuni, home of Marine Corps Air Station Iwakuni on the main Japanese island of Honshu. The Facebook profile states Bulgara is from Visalia, Calif.
burke.matt@stripes.com Twitter: @MatthewMBurke1ichihashi.aya@stripes.com Twitter: @AyaIchihashi