'Magnificent' scenery, elevation was breathtaking for US troops training in Himalayan foothills
by
Wyatt Olson
September 29, 2018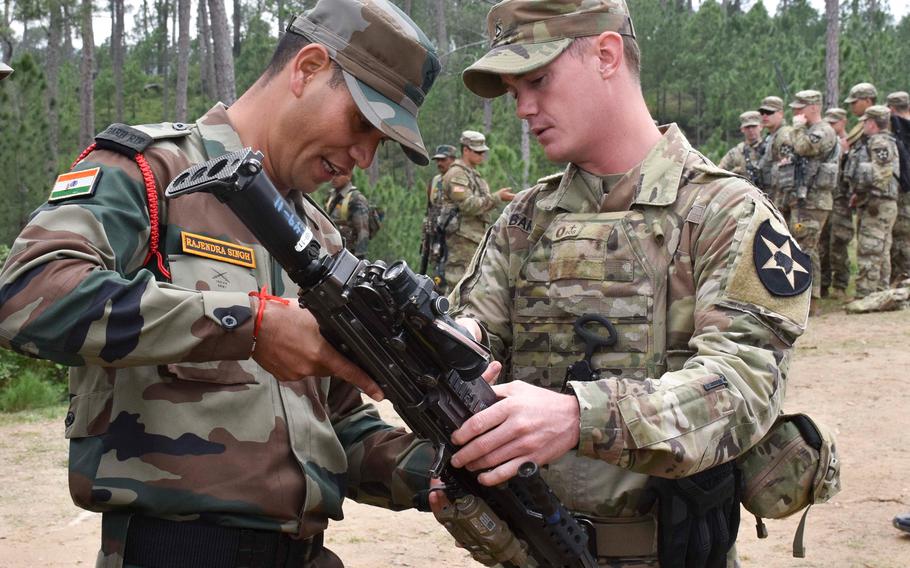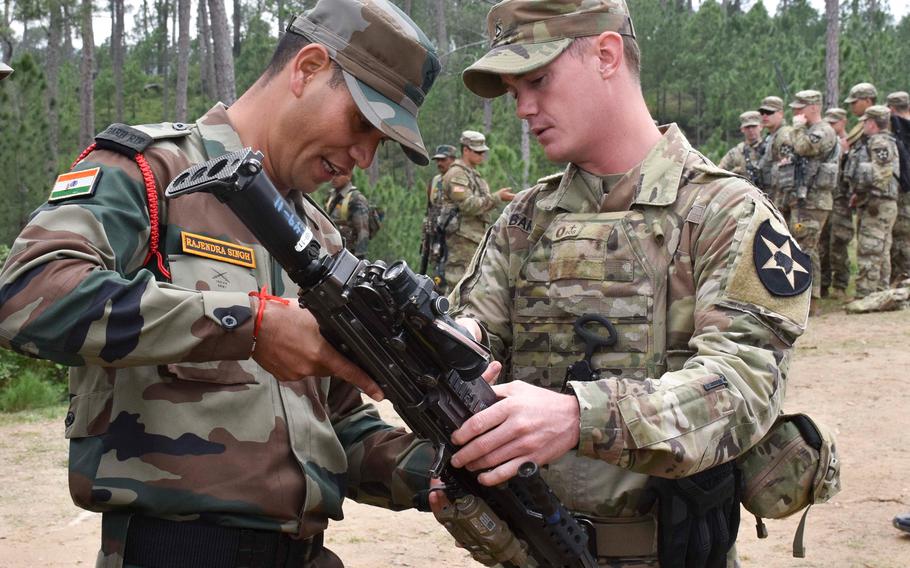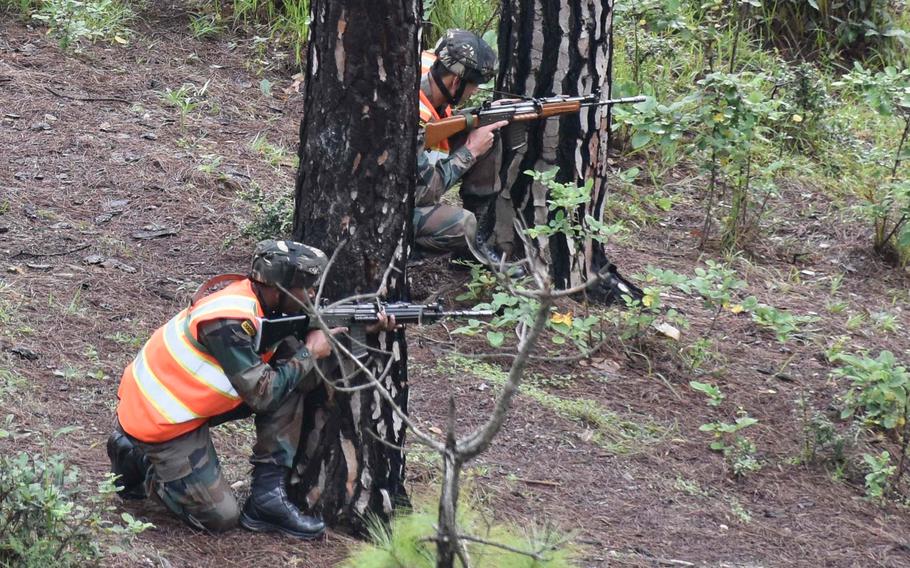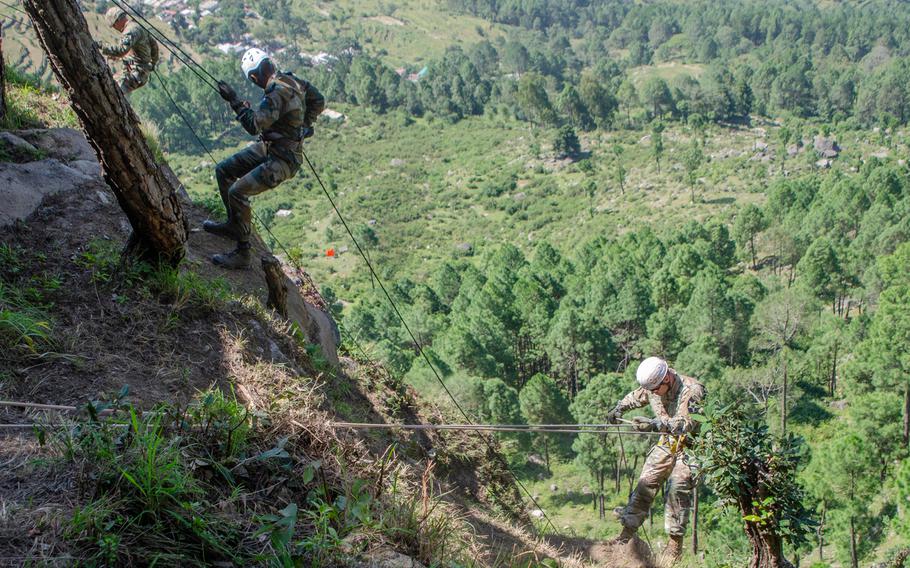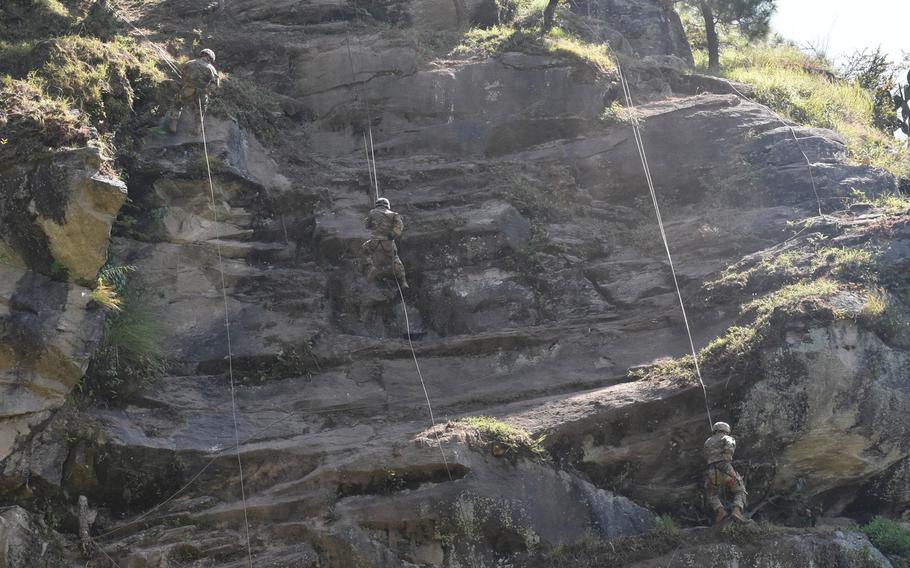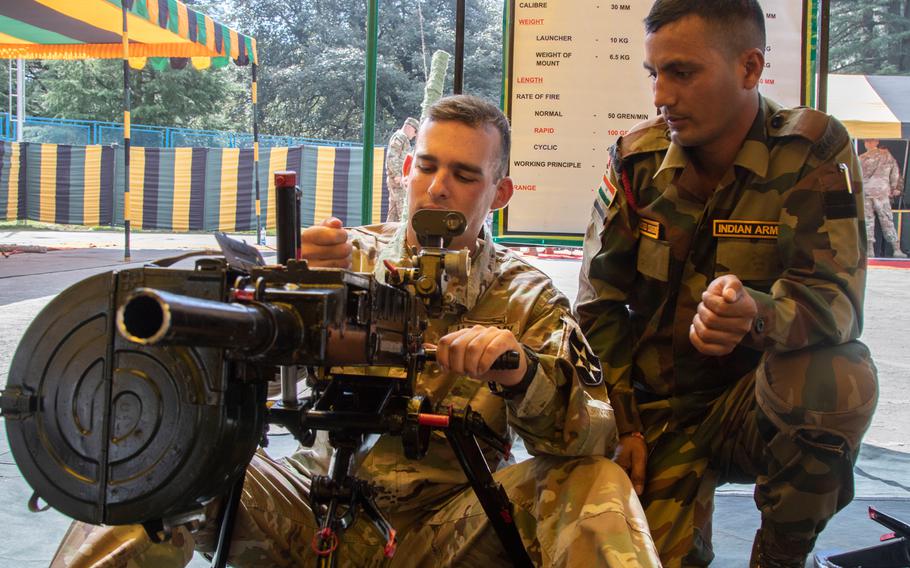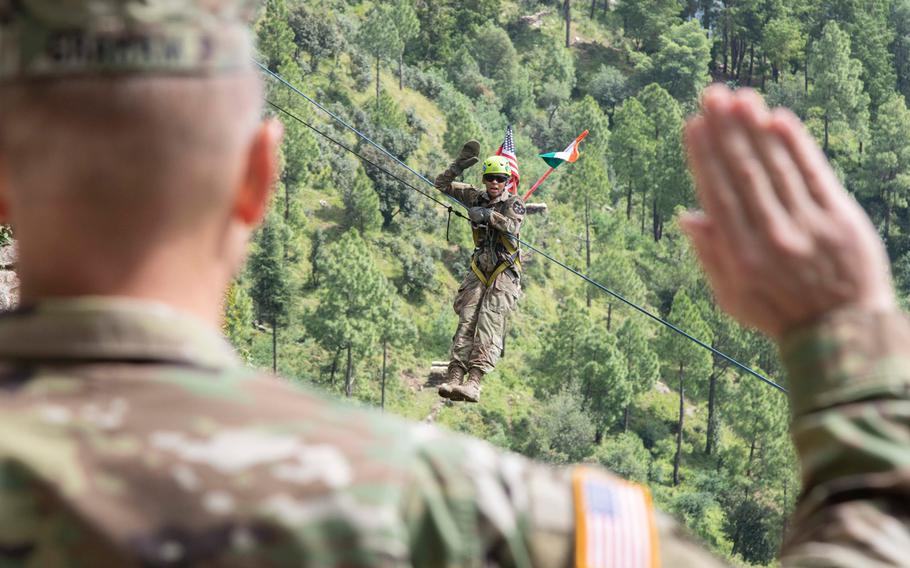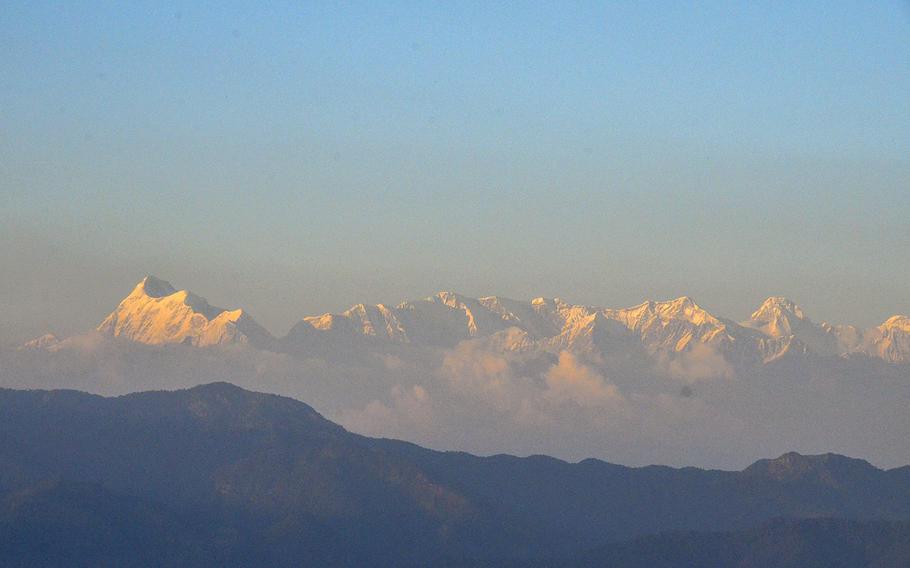 The Himalayan scenery is breathtaking — and so is high-altitude training.
It's a lesson learned by roughly 350 American soldiers who joined a like number of Indian troops at Chaubattia Military Station, a mountainous, forested training area about 200 miles northeast of New Delhi.
"The scenery is magnificent," said Col. Leo Wyszynski, commander of the 1-2 Stryker Brigade Combat Team, which wrapped up two weeks of training Saturday.
"We're looking toward the Himalayan mountains," he said, speaking from Chaubattia. "It's just a beautiful area to conduct training in and a great experience for our young soldiers as they interact with their India counterparts."
But the troops from Joint Base Lewis-McChord, Wash., also needed to cope with the effects of higher altitude.
"Joint Base Lewis-McChord is at about sea level," Wyszynski said. "We're at about 7,500 feet here at Fort Chaubattia, which is great for our soldiers as they conduct physical training in an oxygen-depleted environment. I expect a rise in [physical training] scores based on how hard we've been training and doing physical training with our Indian counterparts once we get back down to sea level."
The 7th Infantry Division troops trained with India's 99th Mountain Brigade during the 14th annual Yudh Abhyas drills. The brigade-level exercise, which began in 2004, alternates each year between India and Lewis-McChord.
The future appears bright for U.S.-India joint training and exchanges. Earlier this month, Indian defense minister Nirmala Sitharaman announced the militaries of both countries would conduct large-scale joint exercises next year. The scope of the drills would be unprecedented, bringing together air, land and sea forces for simultaneous training, he said.
"We have decided to carry out for the first time a tri-services joint exercise with the United states off the eastern coast of India in 2019," Sitharaman said.
His announcement came on the heels of a summit in early September in India attended by Defense Secretary Jim Mattis and Secretary of State Mike Pompeo, during which the two countries signed an agreement enabling them to exchange sensitive military information quickly and securely.
Noting the significance of the name change earlier this year from U.S. Pacific Command to Indo-Pacific Command, Sitharaman said India's military would also begin enhancing its interactions with U.S. Central Command.
For the first time this year, the Yudh Abhyas command-post exercise was conducted at a division level, compared to the previous brigade command-post level. The change was "proof of our maturing relationship," Maj. Gen. William Graham, the force commander for the exercise, said in a statement.
Running concurrently with that was a field-training exercise involving platoon-strength elements from each nation drilling on warfighting skills.
During Yudh Abhyas' culminating "validation exercise," a pair of Indian and American battalion commanders had operational control of a combined formation in the field.
"The tactical direction for those exercises came from a combined brigade headquarters in the command-post exercise, who in turn received their tactical direction from our combined division staff in the combined exercise," Wyszynski said.
He estimated that about a fifth of the U.S. soldiers at the exercise had trained in the past with Indian soldiers, either in a previous Yudh Abhyas or other exchanges.
Regardless of the differences in the planning processes used by the two fighting forces, he said "the products that come out of planning, the plans we give to our supporting units" had more similarities than differences.
He found a striking contrast in how the Indian army recruits and draws soldiers into its force compared to the U.S. Army.
"They draw soldiers regionally in a regimental system," he said. "So soldiers from one battalion will all be from a specific region, while we draw soldiers from across the United States — and we don't stay with the same battalion for the duration of a soldier's career.
"Overall, I think this has been a very successful exercise from the individual soldier level where the soldiers have learned to work in a complex environment, complex terrain, with their Indian counterparts in general to learn how to interact successfully with soldiers who are different than them."
olson.wyatt@stripes.com Twitter: @WyattWOlson