Lightning strikes Camp Humphreys gas station as South Korea is hit by torrential rains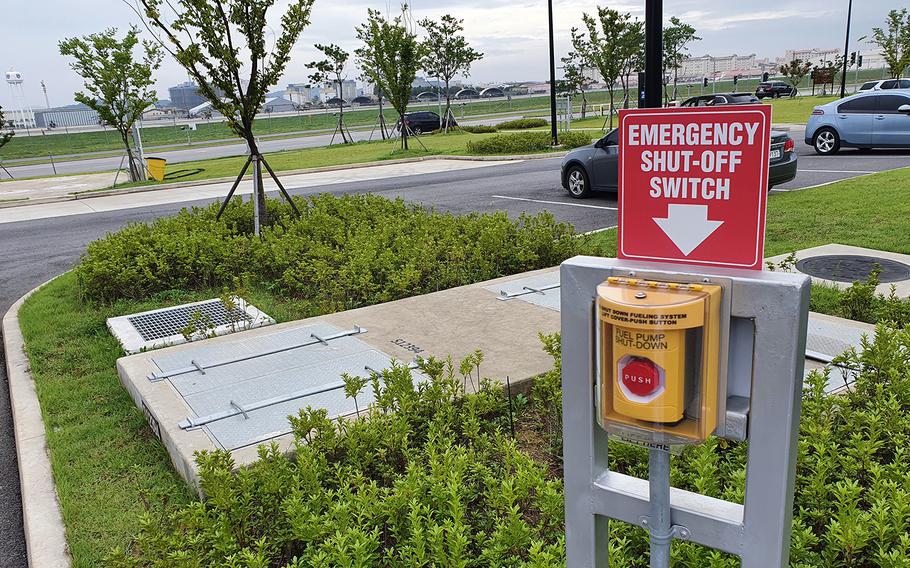 CAMP HUMPHREYS, South Korea — Lightning struck a gas station on Camp Humphreys, knocking out service for about six hours, as South Korea was hit by torrential rains, a spokesman said Tuesday.
The lightning hit the top of a diesel tank at about 10:15 a.m. Monday and a monitor indicated the No. 3 tank sensor went out at the gas station near the Eighth Army headquarters, garrison spokesman Steve Hoover told Stars and Stripes.
"A customer said that they actually saw the bolt touch down on top of the tank," he said in an email, adding that engineers had the problem fixed so service could resume at 4:30 p.m.
Minor damage also was reported elsewhere, with flooding causing the closure of the central issue facility and some streets in low areas, but Hoover said traffic was back to normal on Tuesday.
South Korea suffered widespread damage from the storms that began over the weekend, with at least 12 people dead and more than 1,000 forced to evacuate amid flooding and landslides, the Yonhap news agency reported.