Light of Special Olympics burns bright at Kadena
by
Chiyomi Sumida
November 17, 2012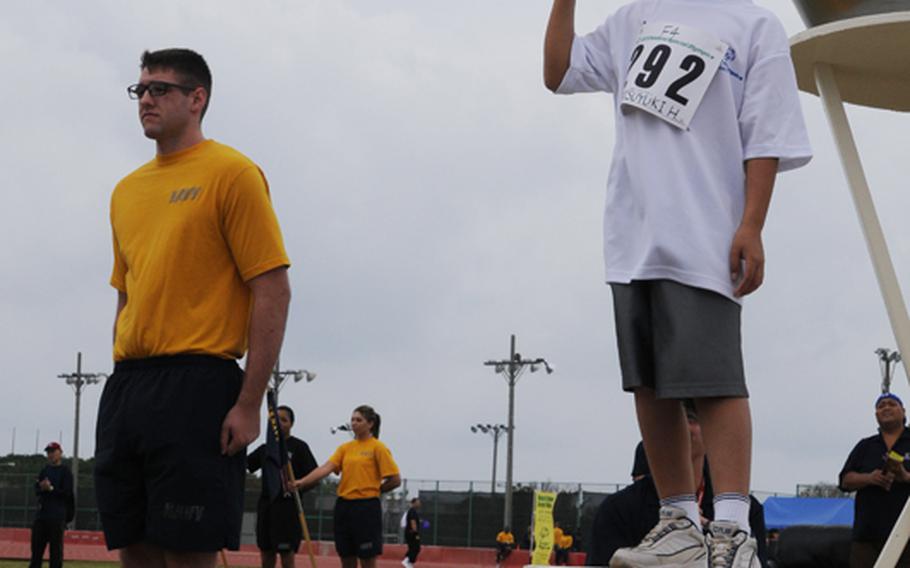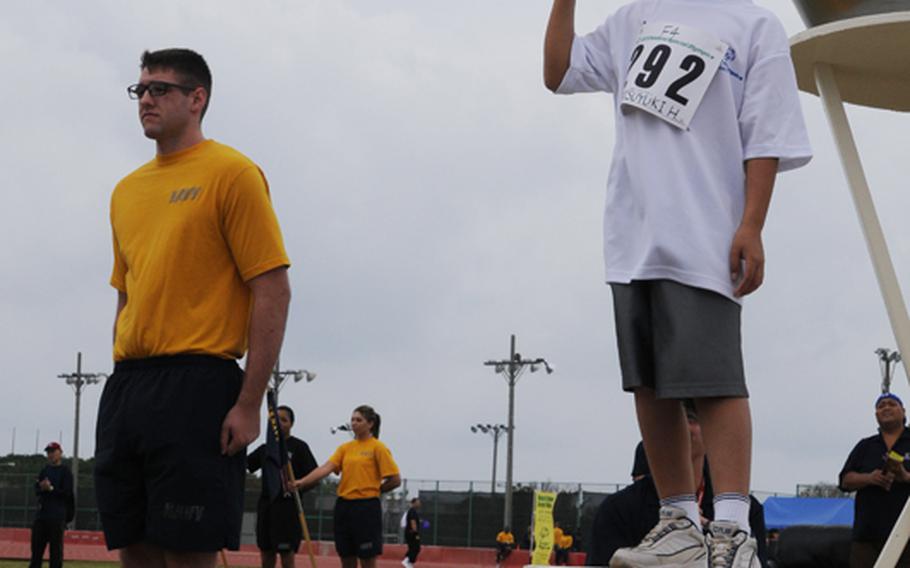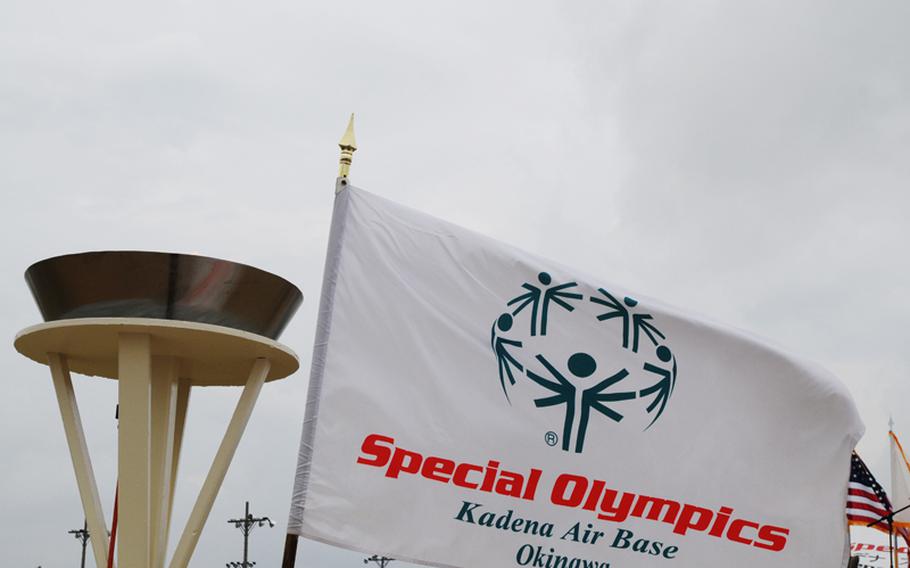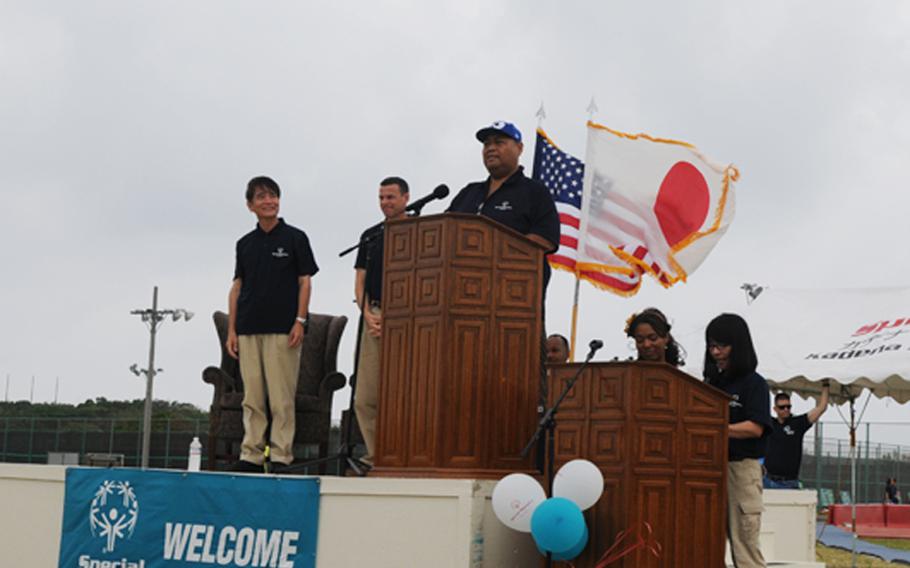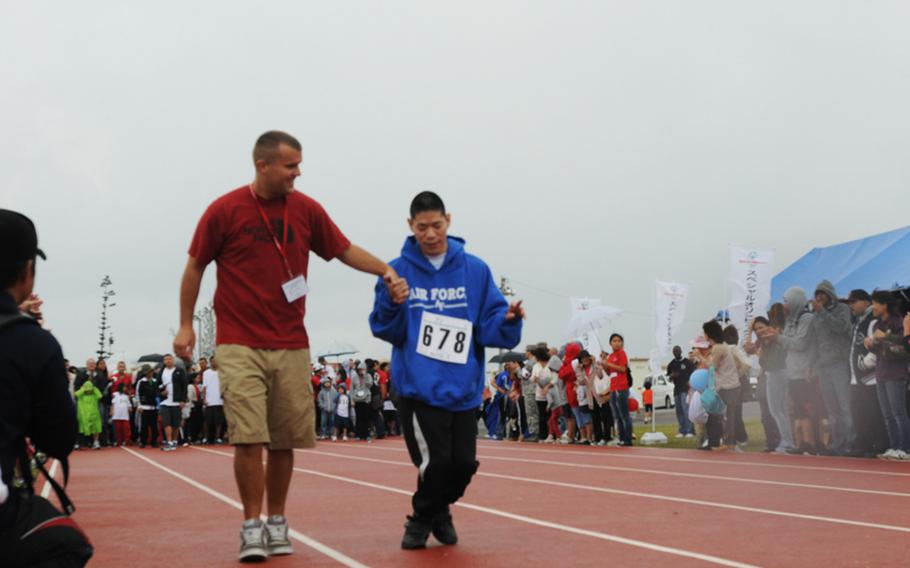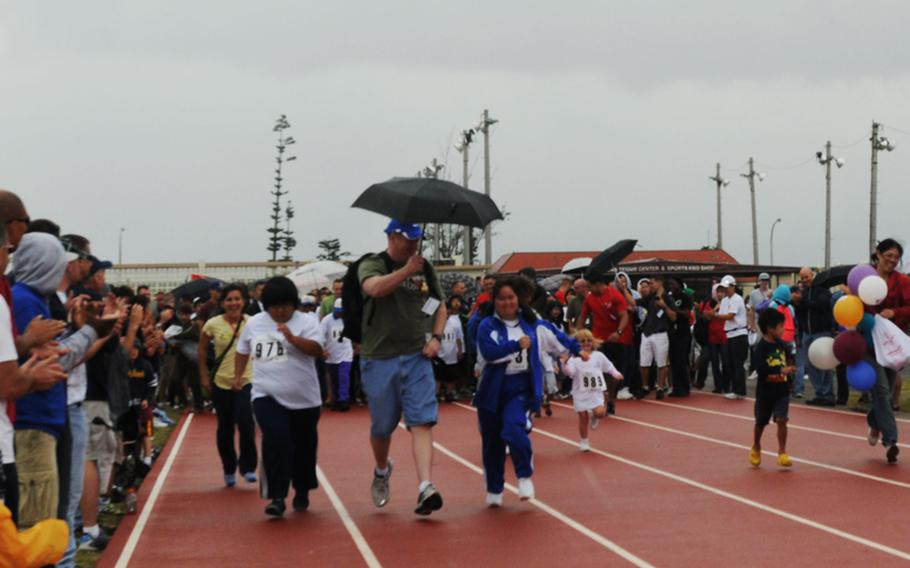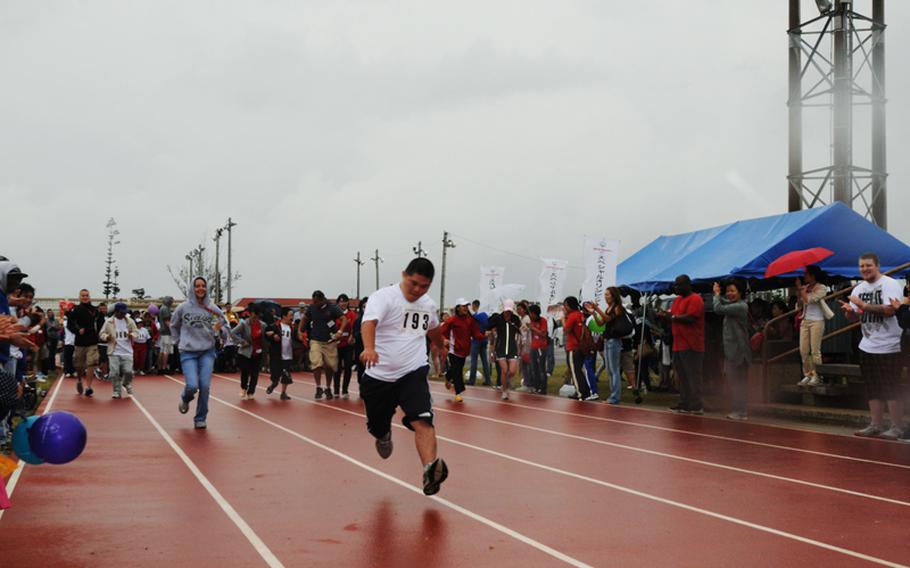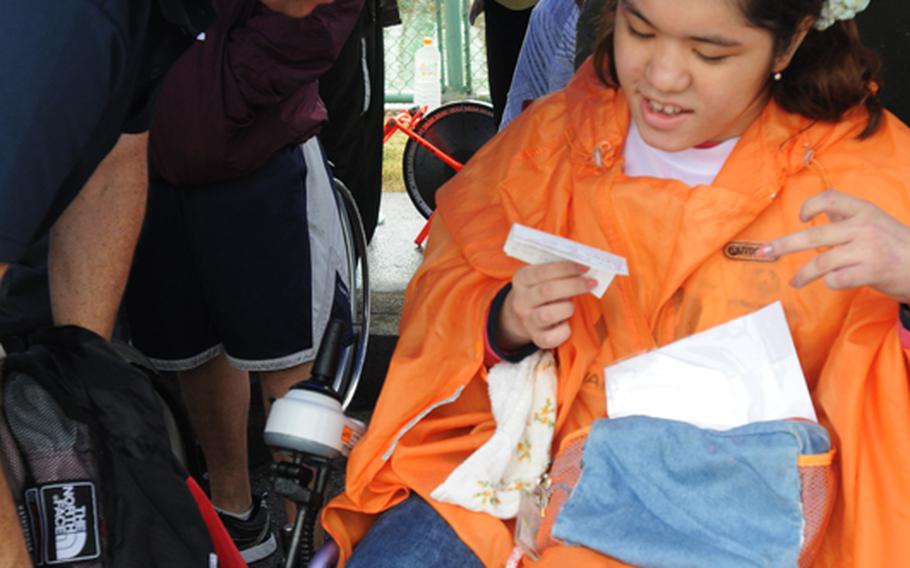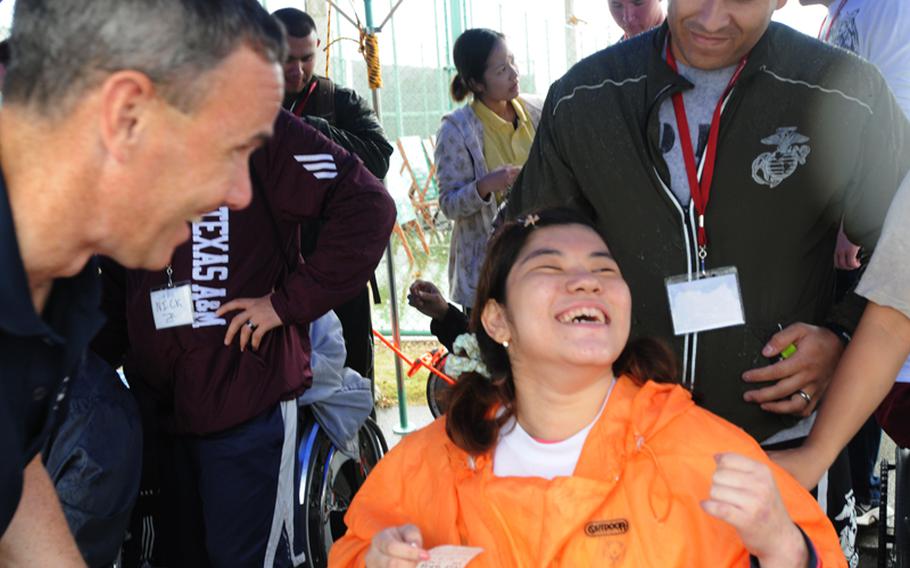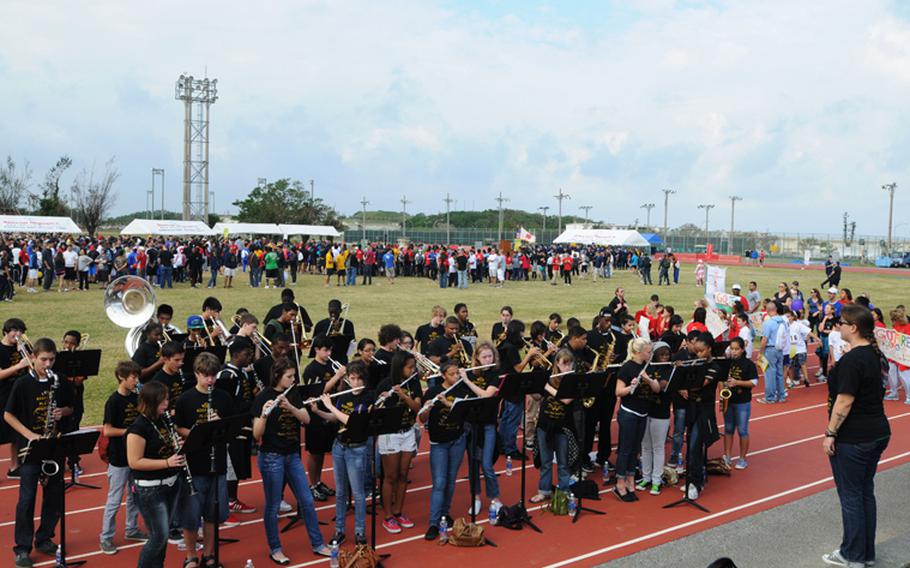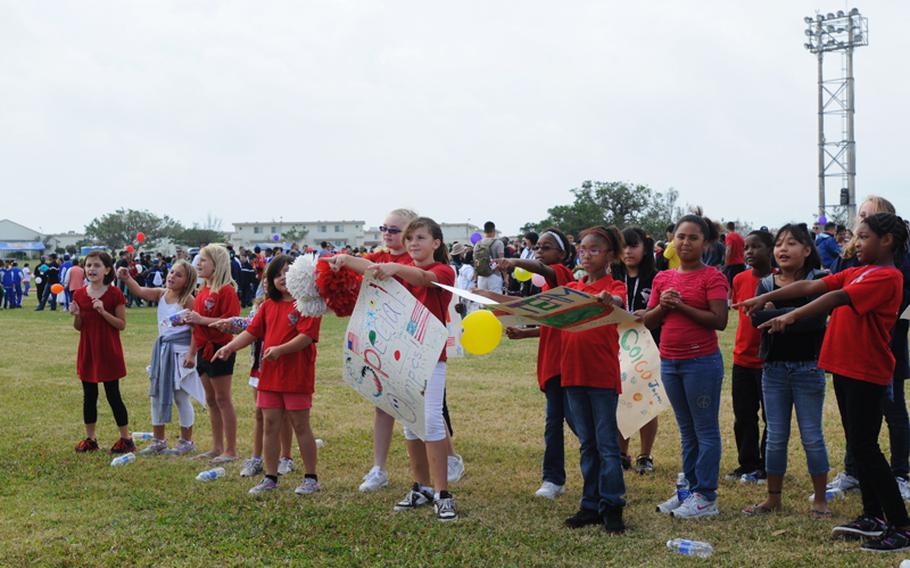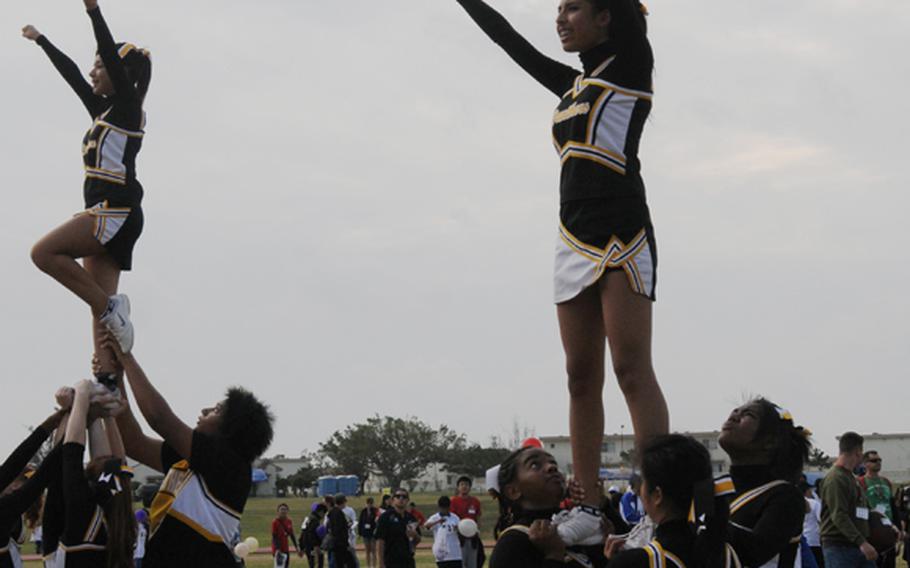 Kadena Air Base was host to the 13th Kadena Special Olympics Saturday, an annual gathering where special-needs athletes from both Okinawa and U.S. military communities exhibit their skills in sporting and arts events.
The inter-community event began in 2000 with about 400 athletes. Twelve years later, participants grew more than double. On Saturday, nearly 3,000 people, including servicemembers, civilians, their families and Japanese volunteers, came out to the air base in support. About 890 special-needs athletes from both U.S. military and Okinawa communities participated.
Olympian Tatsuyuki Higa lit the Special Olympics torch as his escort, Master at Arms Seaman Sam Kleuber from the Fleet Activities Okinawa, stood by him.
Also providing their talents in support of the Games were the Kadena Panthers cheerleading squad and the high school band. Events included the 30-meters dash, wheelchair softball throw, floor hockey, frisbee toss and basketball throw.