ANALYSIS
Korean War: Is an official end in sight?
by
Kim Gamel
September 27, 2018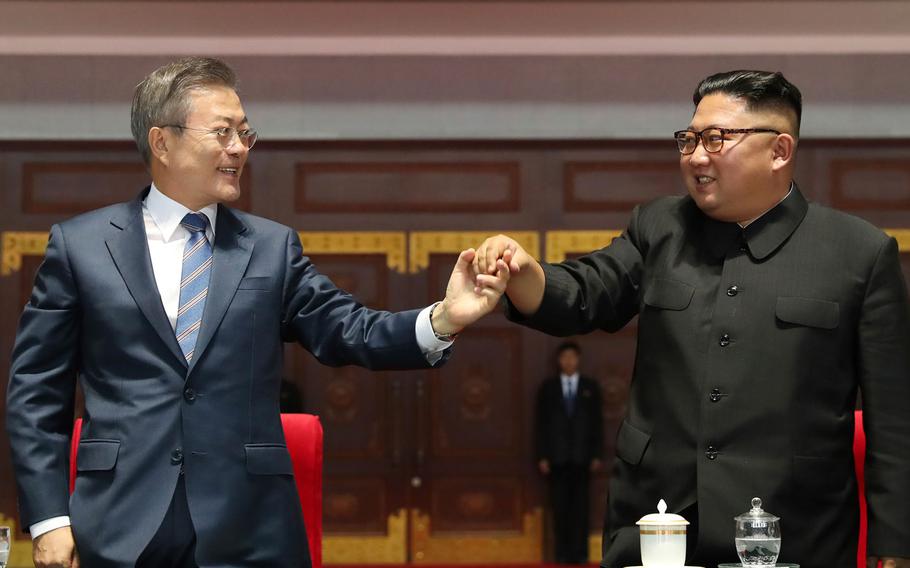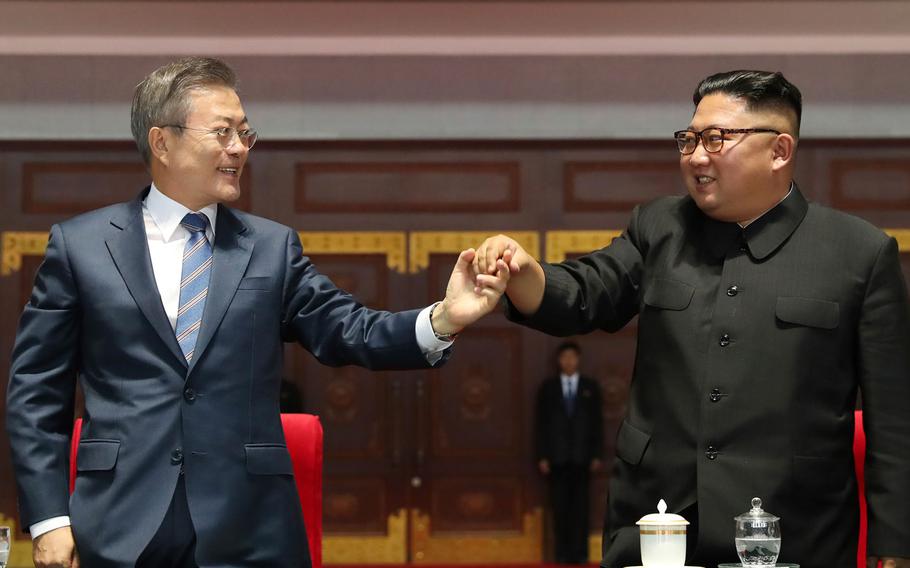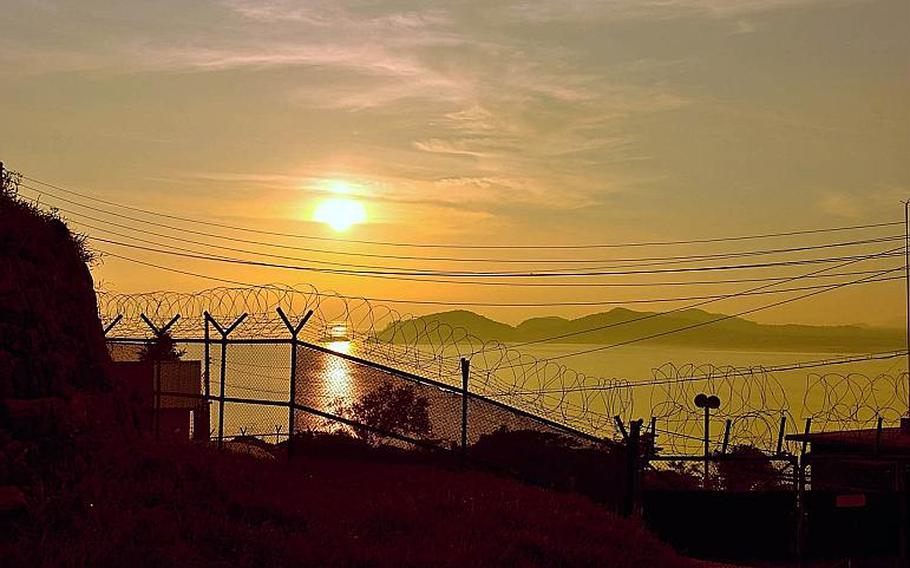 SEOUL, South Korea — The 1953 armistice agreement ended three years of bloodshed on the Korean Peninsula, but the rival nations remain technically in a state of war to this day.
The warring parties — with South Korea backed by the United States and the North supported by the Chinese in a Cold War showdown — were unable to agree on a peace accord so they settled on a truce. It was meant to be temporary.
Nearly seven decades later, the search for peace has emerged as a key issue in nuclear talks between Washington and Pyongyang.
Acting as mediator, South Korean President Moon Jae-in said this week that a formal end-of-war declaration would provide a powerful incentive for the North to get rid of its nukes.
"Ending the Korean War is an urgent task. It is a process that we must go through in order to move towards a peace regime," Moon said Wednesday in his address to the U.N. General Assembly.
North Korean leader Kim Jong Un offered during his third summit with Moon to dismantle his country's main nuclear complex if the U.S. takes "corresponding measures." It's believed that a desire for an end-of-war declaration is at the top of his wish list.
It would seem a simple question. Everybody wants peace, right? So, what's the problem?
Different goals Both Korean leaders want an end-of-war declaration as outlined in the agreement reached during their first summit on April 27. But they can't do it alone. The armistice was signed on July 27, 1953, by Army Lt. Gen. William Harrison Jr. on behalf of the U.S.-led United Nations Command that fought for the South and North Korean Gen. Nam Il representing his country and allied Chinese forces.
South Korea wasn't at the table because then-President Syngman Rhee didn't want to stop at the 38th Parallel. He wanted to keep fighting to unify the peninsula.
The signatories later met at a Geneva conference in 1954 to try to forge a peace treaty, but they failed.
President Donald Trump has shown enthusiasm for the idea, tweeting "KOREAN WAR TO END!" after Moon and Kim held their April summit. He also has expressed a desire to pull out U.S. forces to save money while insisting it's not part of the current equation.
The agreement he signed with Kim in their historic June 12 meeting in Singapore called for joint efforts to build a "lasting and stable peace regime on the Korean Peninsula." But U.S. officials insist those efforts are dependent on denuclearization. Kim and Moon have pressed forward with improving bilateral relations, agreeing earlier this month to a far-reaching military agreement aimed at easing border tensions. The UNC — commanded by Gen. Vincent Brooks, who also leads U.S. Forces Korea — has said it's planning to "thoroughly review" the deal.
Bargaining chip The Trump administration doesn't trust North Korea's promises that it's committed to denuclearization. Senior U.S. officials want to keep the end-of-war declaration as leverage, saying North Korea should first provide a detailed inventory of its nuclear facilities and take other concrete measures.
Pyongyang, however, insists it should be rewarded for steps it already has taken, including a missile- and nuclear-testing freeze and the purported destruction of its underground nuclear-testing site.
Talks between the two sides, which peaked with the unprecedented U.S.-North Korean summit in Singapore, have stalled over details.
Moon, who assumed power last year promising to seek engagement with the North, is eager to maintain the momentum. But he is caught in the middle between the North and the U.S., a staunch ally that protects the South with ground troops and a so-called nuclear umbrella.
The South Korean president has repeatedly said he hopes an end-of-war declaration will be made by the end of the year.
Alliance worries Many in Washington worry the declaration would accelerate efforts toward a peace treaty and undermine the justification for stationing 28,500 U.S. troops in South Korea.
The armistice cemented the post-World War II division of the peninsula and put the UNC in charge of enforcing the agreement and overseeing the southern side of the Demilitarized Zone.
The U.S. also has a separate mutual defense treaty with South Korea, signed shortly after the armistice.
Supporters argue that an end-of-war declaration and even a subsequent peace treaty would not mean the withdrawal of U.S. forces since that would be up to Seoul and Washington.
Kim also has suggested that declaring an end to the war would have nothing to do with American troops or the alliance. But he hasn't publicly stated that himself or via his government's propaganda organs, leading to skepticism over his aims.
Kim also is seeking security guarantees and ejecting the U.S. from the peninsula has been a long-held goal of North Korea and its communist ally China.
Critics also have raised concern that left-leaning South Koreans could eventually seize the momentum to push for the Americans' departure.
Details, details South Korean presidential adviser Moon Chung-in recently outlined a detailed proposal for an end-of-war declaration that would include Seoul, Washington and Pyongyang.
He said it would mean the end of hostile relations between the three nations and would stipulate that the existing armistice agreement would remain unaltered "until a peace treaty is signed."
That would mean the UNC would not be dissolved and the "status quo on the Korean Peninsula will be maintained."
The adviser's comments, made during a press conference earlier this month, were clearly aimed at alleviating alliance jitters. But he conceded the North has not offered any specifics of its own other than Kim's assurances that were relayed by visiting envoys.
Moon said the end-of-war declaration would be political in nature and no peace treaty would be signed without the nuclear disarmament of the North.
Two-thirds of the U.S. Senate would also have to ratify any peace treaty.
Meanwhile, prominent North Korean defector and former diplomat Thae Yong Ho warned on his blog that the regime has long maintained that an end-of-war declaration would mean an end to the armistice and the U.S.-led UNC.
gamel.kim@stripes.com Twitter: @kimgamel