Kiowa Warriors pass torch to Apache attack helicopters in South Korea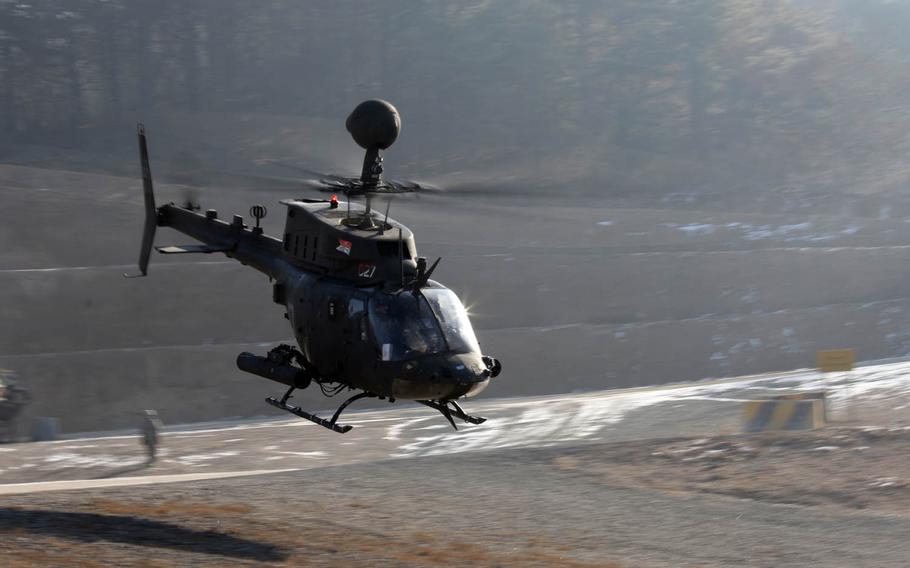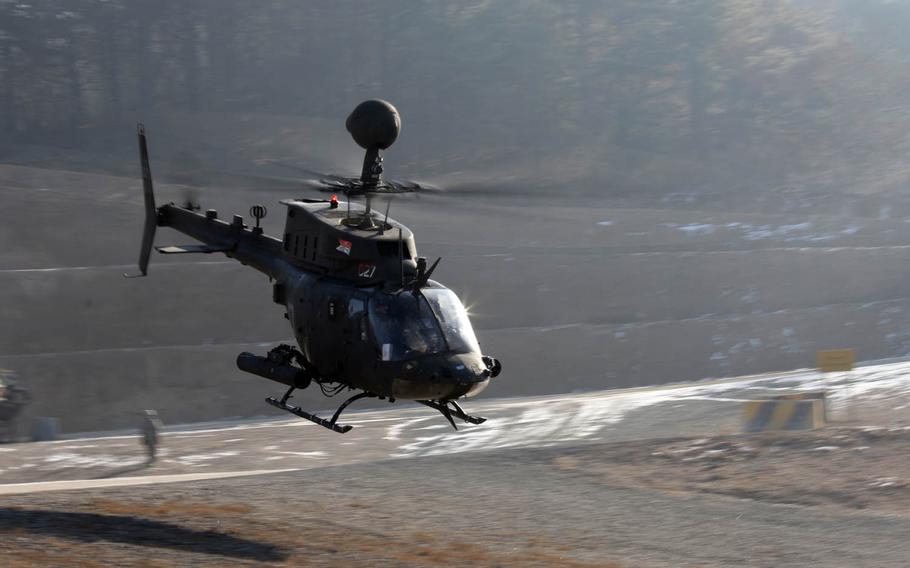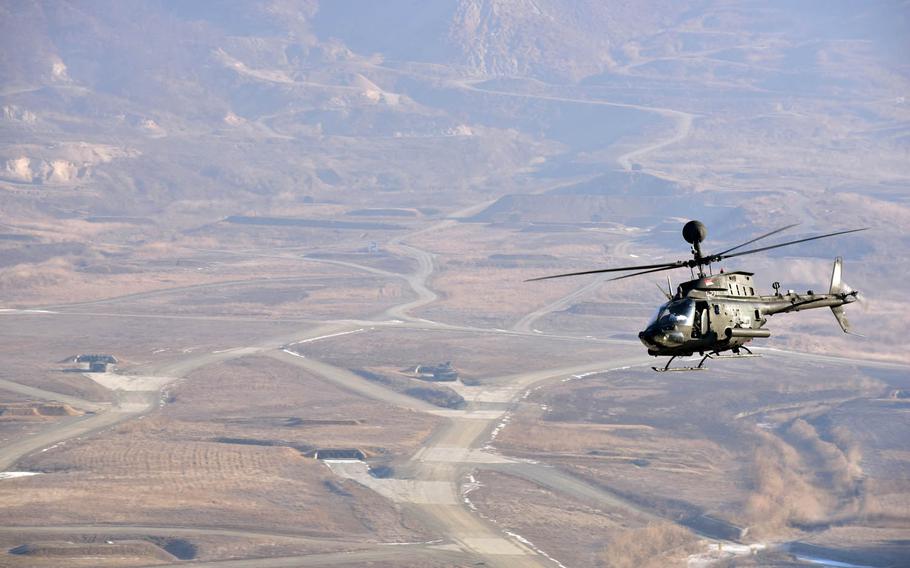 SEOUL, South Korea — The Vietnam-era Kiowa Warriors have conducted their last exercises before being retired and replaced by Apache attack helicopters on the Korean peninsula.
The OH-58 Kiowas performed maneuvers Wednesday at Rodriguez Live Fire Range, attacking stationary targets in a joint exercise with the AH-64 Apaches and M1A2 Abrams tanks.
"During the exercise, OH-Kiowa helicopters performed a symbolic passing of the torch mid-air," said the 2nd Infantry Division's public affairs office.
The Kiowa, a single-engine, single-rotor helicopter, made its debut in 1966 and was deployed during the Iraq and Afghanistan wars and in South Korea.
The Army decided to retire it as part of its modernization process. The Apaches move in as Seoul and Washington face a growing nuclear and missile threat from North Korea.
The peninsula has been divided by the world's most fortified border since the 1950-53 Korean War ended in an armistice instead of a peace treaty.news@stripes.com