Jewish-American soldiers killed in WWII receive Star of David headstones at Manila cemetery
by
Matthew M. Burke
February 13, 2020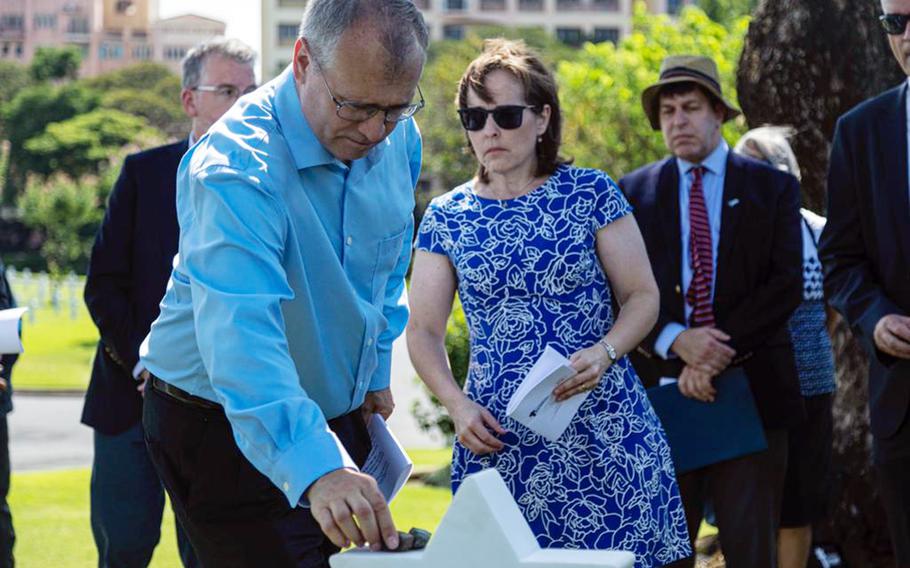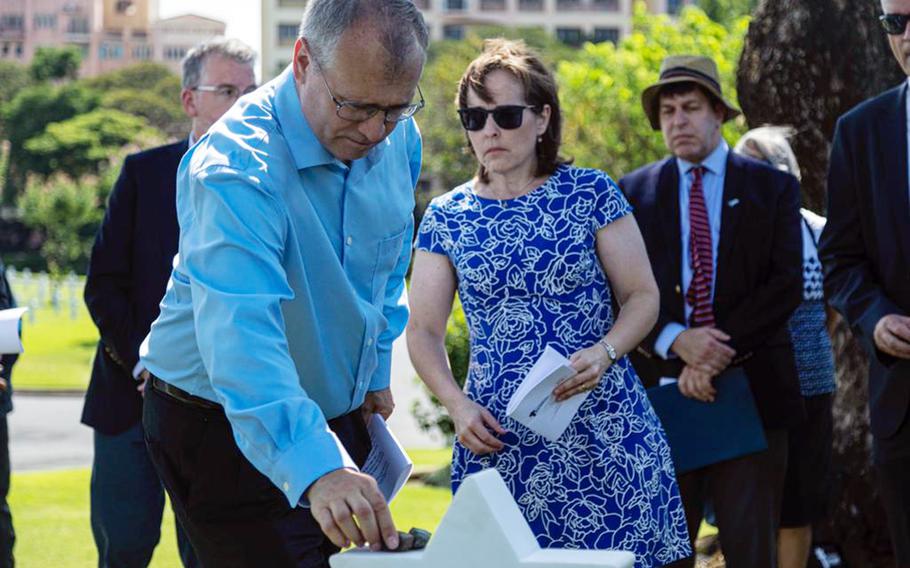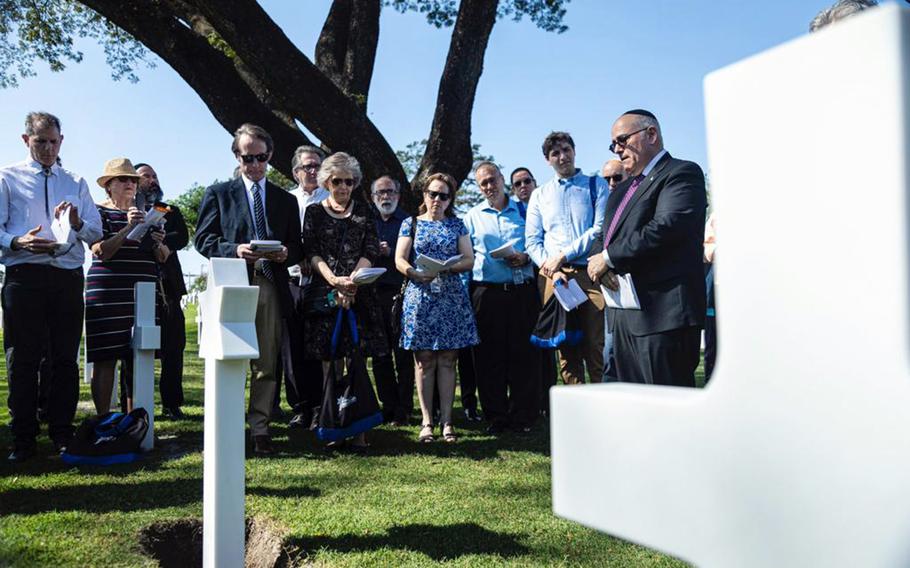 The American Battle Monuments Commission at a ceremony Wednesday replaced Latin crosses with Star of David headstones over the graves of five Jewish soldiers buried at the Manila American Cemetery and Memorial in the Philippines.
The crosses were originally installed in error following the soldiers' deaths during World War II, officials said. The new grave markers were requested by the families of the fallen soldiers with support from Operation Benjamin, a nonprofit dedicated to rectifying grave marker errors for Jewish-American soldiers around the world.
The ceremony was attended by family members of the service members, U.S. Ambassador to the Philippines Sung Kim and officials from the monuments commission.
"These young men left their families, the comfort of their homes and their faith communities, to answer their nation's call," commission secretary William Matz said in a statement released by Operation Benjamin after the ceremony. "While we might never know exactly how the errors to their narratives were made — whether it was the chaos of conflict, a clerical error or personal omission due to the persecution of the Jewish people by the enemy — today, we erased those errors."
The soldiers whose headstones were replaced include:
— Pvt. Louis Wolf, 25, of Philadelphia and the 454th Ordnance Company (aviation), who was captured at Corregidor and died of malnutrition and dehydration in a Japanese prison camp in 1945.
— Pvt. Arthur Waldman, 27, of Detroit and the 200th Coast Artillery Regiment, who survived the Bataan Death March and died of beriberi heart failure at a Japanese prison camp in Tokyo in 1944.
— 1st Lt. Robert Fink, 25, of New York, N.Y., and the 583rd Signal Air Warning Battalion, who died of scrub typhus on his birthday at a hospital in Papua New Guinea in 1944.
— Pvt. Allan Franken, 20, of New York, N.Y., and the 24th Infantry Division, who died from a gunshot wound in Mindanao, Philippines, in 1945.
— Sgt. Jack Gilbert, 37, who was born in Poland and drafted in New York, of the 161st Signal Photographic Company. He was killed by an enemy shell on Bougainville, Papua New Guinea, in 1944.
Operation Benjamin is named for Pfc. Benjamin Garadetsky, 30, who was born in Ukraine but lived in New York, N.Y., when he enlisted to fight the Nazis in 1941, the group's website said. He was serving with the 2nd Armored Division in France when he was killed during a Luftwaffe bombing in 1944.
Garadetsky was mistakenly buried under a Latin cross at the Normandy American Cemetery and Memorial until 2018, the website said.
burke.matthew@stripes.com Twitter: @MatthewMBurke1