Japanese woman gets 15-year sentence for stabbing Yokota airman to death in 2018
By
Hana Kusumoto Seth Robson
March 6, 2020
---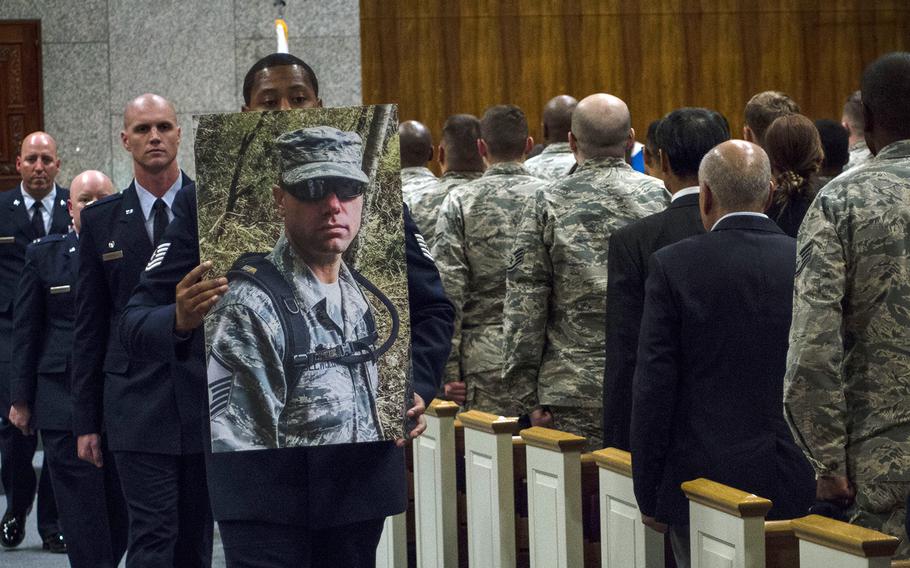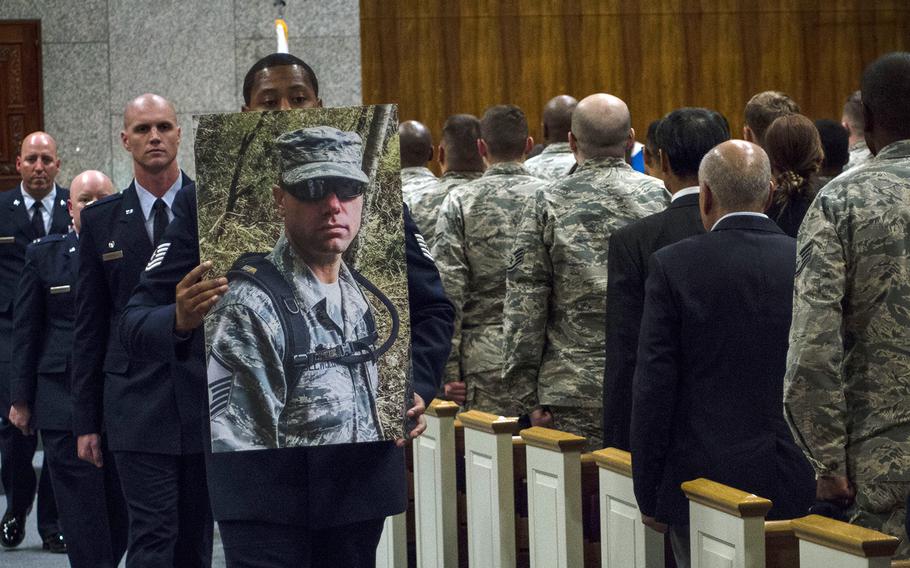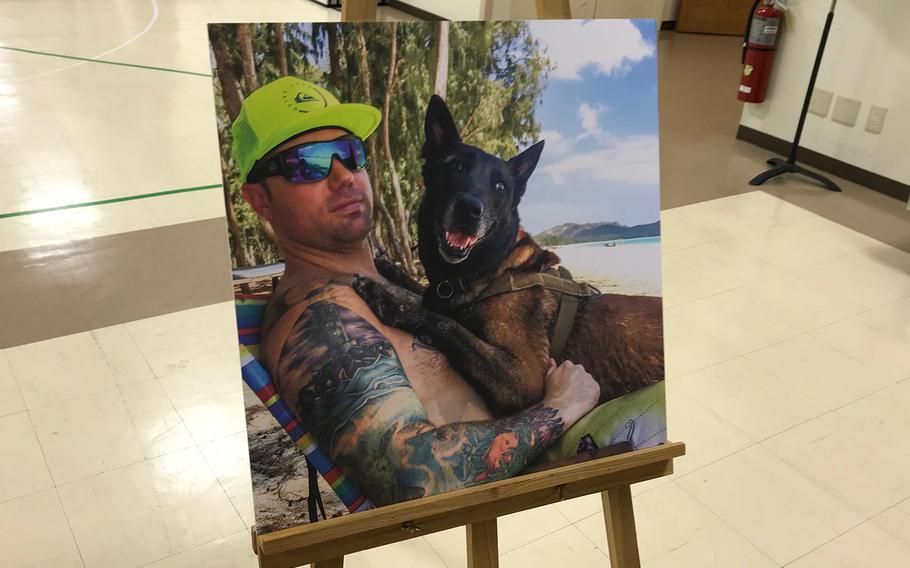 TACHIKAWA, Japan — A Tokyo court on Friday sentenced a Japanese woman to 15 years in prison with hard labor for stabbing her American airman boyfriend to death at his off-base home in western Tokyo.
Aria Saito, 28, of Tokyo, was convicted of murder in the death of Air Force Master Sgt. Nicholas Vollweiler, 35, who served as the security forces squadron's chief of standards and evaluation at Yokota Air Base. She was also found guilty of violating Japan's Swords and Firearms Control Law.
Presiding Judge Yu Takeshita said that Saito, in breaking into Vollweiler's home on the evening of Nov. 9, 2018, with two knives and stabbing him with one blow that caused a fatal, 1 ½ -inch wound on his neck, showed her strong intent to kill.
The judge said he believed Saito was furious after finding out that Vollweiler was married and wanted to end his relationship with Saito. She ignored police warnings to stay away from his home after breaking his possessions Nov. 3 and returned the day of the murder, Takeshita said.
However, Takeshita said he believed Saito did not plan the murder but became emotionally cornered and acted after Vollweiler's supervisor gave her five minutes to leave the house.
The court, composed of three judges and six jurors, gave Saito 300 days' credit for time already spent in detention. Saito may be considered for parole after serving one-third — five years — of her sentence, according to an official at the Ministry of Justice's corrections bureau.
On Monday, the victim's parents, Bernard and Laura Vollweiler, of Saylorsburg, Pa., asked the court to impose a life sentence or at least 60-70 years since their son might have lived that much longer.
Takeshita said the family's desire for severe punishment was understandable.
There is strong evidence that Saito has attention deficit hyperactivity disorder and an inability to control her emotions, Takeshita said. He said those factors contributed to the crime but did not cause it. Saito appears remorseful and has shown willingness to seek help, he added.
Takeshita advised Saito to continue to think about Vollweiler during her incarceration. He also said she should think about him and what she has done even after she is released.
robson.seth@stripes.com Twitter: @SethRobson1
kusumoto.hana@stripes.com Twitter: @HanaKusumoto
---
---
---
---