Japanese government examines public baths' no-tattoos policies
by
Aaron Kidd
June 23, 2015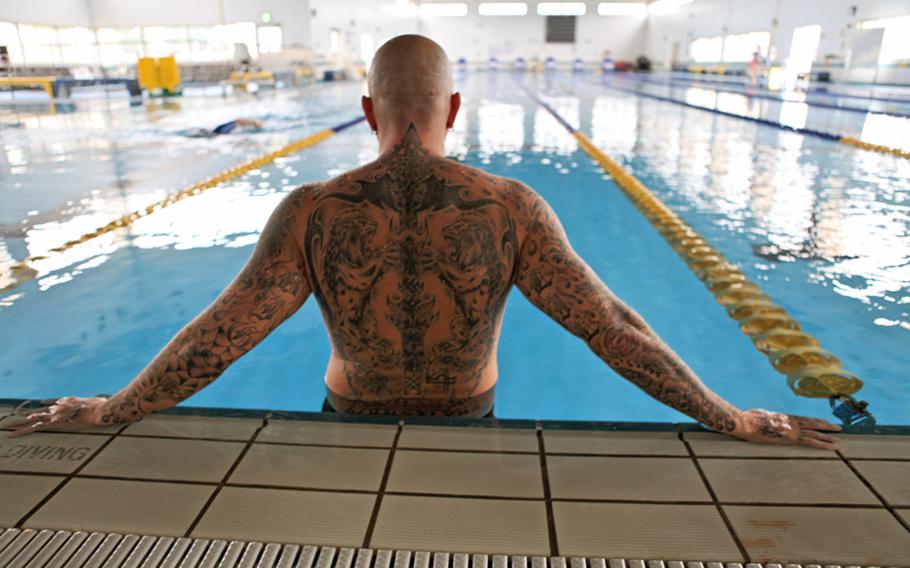 YOKOTA AIR BASE, Japan — An increasing number of foreign visitors sporting body art has prompted the Japanese government to poll thousands of the nation's onsens — traditional hot springs spas — about their tattoo policies.
Admired for their reputed health and beauty benefits, the public baths have a history of denying entry to inked visitors because of association between tattoos and yakuza, the Japanese organized-crime syndicate.
"Many of the foreign tourists have tattoos for fashion and ethnic reasons," Japan Tourism Agency Commissioner Shigeto Kubo said last week, according to the Japan Times. "Onsen is an important resource for tourists to learn the Japanese way of living and culture. We would like to get a better grasp of the situation and deal with it."
The Japan Tourism Agency is surveying 3,700 facilities that house onsens, asking: "Do you refuse admittance to people with tattoos?" "Would you accept someone with tattoos if they cover them with stickers?" and "Do you know the reason for the custom of barring people with tattoos?" Japan Today reported.
Results of the survey are expected at the end of this month. It also will attempt to uncover how no-tattoos rules began in the first place. Onsens are being asked whether their policies were triggered by police or local industry groups, according to the Japan Times.
In 2013, a 60-year-old Maori woman visiting from New Zealand was barred from an onsen in Hokkaido because of her cultural facial tattoos. The highly publicized incident led luxury hotel chain Hoshino Resort Co. to announce that it would allow tattooed guests at its onsens as long as their ink is covered.
The effect of no-ink policies, however, isn't limited to tourists. U.S. servicemembers in Japan often reach out to one another on the Internet in search of onsens that are OK with body art.
The survey comes a year after Prime Minister Shinzo Abe asked his cabinet to review restrictions faced by foreign travelers. Japan, which is seeing a record number of tourists, has set a goal of hosting 20 million foreign visitors annually by the 2020 Olympic Games in Tokyo.
kidd.aaron@stripes.com Twitter: @kiddaaron
---
---
---
---