Japan, South Korea still on alert after North's rocket launch
by
Paul Alexander
February 8, 2016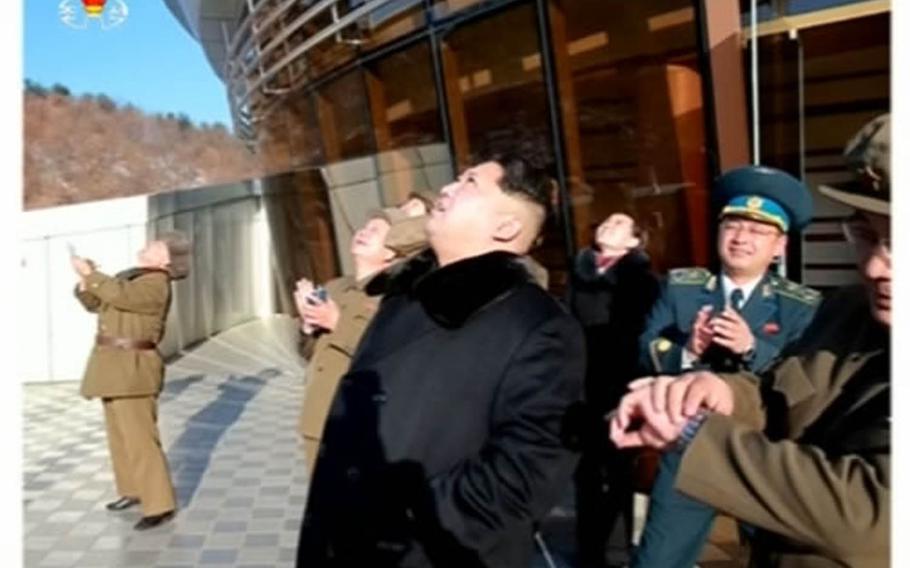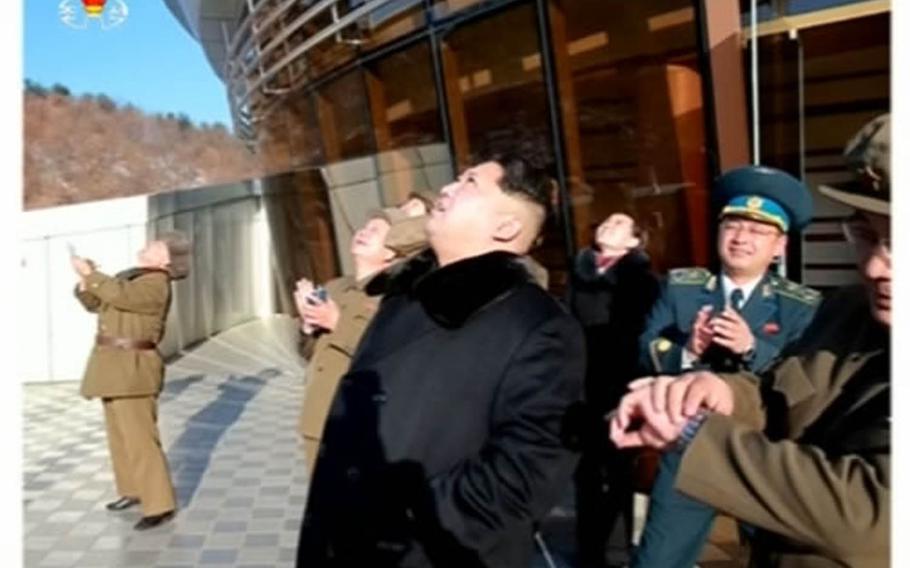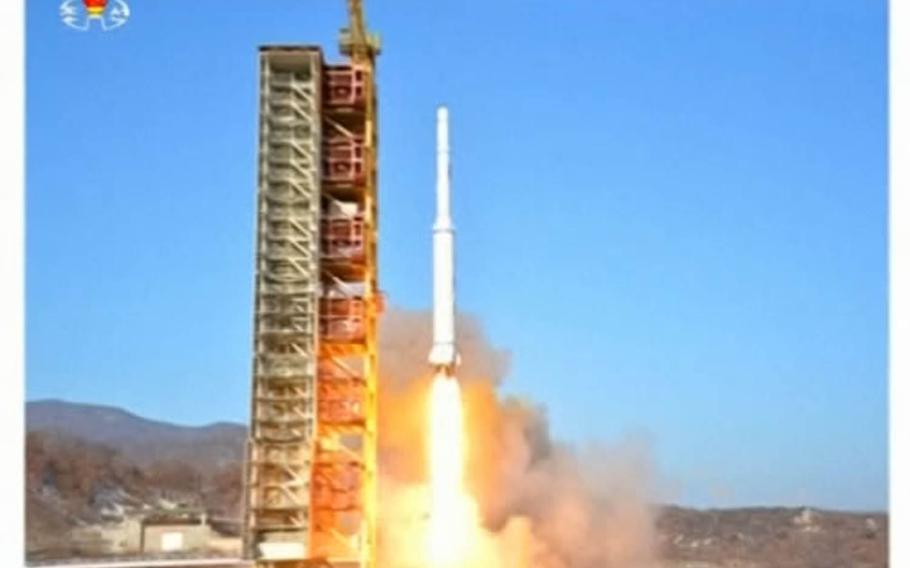 South Korea and Japan kept their militaries on alert Monday for more provocations by North Korea as Kim Jong Un used a controversial rocket launch to bolster his image as the unquestioned leader of the communist country.
The launch sent a jolt through the U.S., Japan and South Korea — the most likely targets for a nuclear weapon. Pyongyang says it has been developing one small enough to fit into a warhead. The same technology that is used to put a satellite into space — as the North claimed it did Sunday — is applicable to a long-range ballistic missile that could reach its neighbors and the U.S. mainland.
"Security of South Korea and its people is exposed to threats, as nobody knows how North Korea will make reckless provocations," South Korea's Yonhap News quoted President Park Geun-hye as saying Sunday at a meeting of her national security council.
In addition to its nuclear and missile programs, the North has carried out a number of smaller provocations in recent years that have included torpedoing a South Korean navy vessel, planting land mines in the Demilitarized Zone where South Korean soldiers patrol and shelling civilians on a South Korean island near the two countries' maritime border.
So word that a North Korean patrol boat had crossed the de-facto border Monday morning set off alarms. The boat retreated after South Korea's navy fired warning shots, officials said.
Speculation on the reason for the rocket launch has focused on Kim's challenges in fully consolidating power, even though it's been more than four years since he took over after the death of his father. Kim is believed to be in his early 30s — young for a society with Confucian roots that value age and experience — and he has carried out brutal, high-level purges to keep the hierarchy in line.
The North's state-run media has touted the rocket launch as a success and made clear that Kim was behind it all, showing his signature on the launch order and distributing photos of him watching liftoff at the North's recently expanded launch facility on the country's northwest coast.
The launch, coming a month after the North's fourth nuclear test, added urgency to the U.N. Security Council's consideration of more sanctions for the rogue regime. The council met in emergency session Sunday, then issued a statement condemning the launch and pledging to quickly impose "significant" new sanctions.
The question is how "significant" — and how well-enforced — the new sanctions will be given that two of the North's allies, China and Russia, have permanent seats on the 15-member council and have veto power. The challenge facing the council was underscored when a reference to "robust" measures that appeared in a draft of its declaration was omitted from the final statement.
Japan's chief cabinet secretary, Yoshihide Suga, told reporters Monday that Tokyo will press Beijing to act in concert with other countries.
China finds itself in a quandary. The announcement Sunday that Seoul has agreed to discussions with Washington on the possible deployment of the Terminal High Altitude Area Defense missile defense system to South Korea hit a nerve in Beijing.
"The Chinese side is deeply concerned about it," China Foreign Ministry spokeswoman Hua Chunying told reporters. "No country shall undermine other countries' security interests while pursuing its own. Moving ahead with the deployment of anti-missile systems in the region will further raise tensions on the Korean Peninsula."
Beijing also has shown increasing irritation at North Korea's dangerous game of brinksmanship and is under increasing pressure to crack down, but doing so in any meaningful way could destabilize Kim's regime, so it is trying to sell a strategy of negotiations.
"For the short term, Kim Jong Un will maintain his regime under a campaign of terror," said Yoshihide Soeya, professor of political science, faculty of law at Japan's Keio University. "It is the only way for him to maintain his power. He had little of the legitimacy that his father and grandfather used to have. No solid foundation is there.
"China worries that further heavy sanctions will stir things up in the regime, and once it gets shaky, instability will rapidly accelerate," he said.
A sudden collapse in the poverty-wracked country could cause chaos, including a flood of refugees across the North Korea-China border, grabs for territory and control of Pyongyang's nuclear arsenal, and the possible rise of a pro-U.S. administration in Kim's place.
"This is something intolerable for China. For China, North Korea serves as a wall that keeps U.S. forces at bay," said Homare Endo, professor emeritus at Japan's University of Tsukuba. "China is not happy to constantly support North Korea but for its national security, it has no choice."
She predicted that if Kim's regime were on the verge of collapse that he would fight like a cornered animal and start a war, drawing China into the conflict under a mutual defense treaty.
North Korea seems well aware that China is stuck in the middle, and there were suggestions that the timing of the launch on the eve of the Chinese New Year may have been a slap at Beijing.
Britain's deputy U.N. ambassador, Peter Wilson, told The Associated Press: "If I was a senior Chinese official, I would be pretty annoyed at what's been happening here. I know what I feel like when I'm dragged out of bed on a major national holiday."
Stars and Stripes staffers Chiyomi Sumida and Hana Kusumoto contributed to this report.