Japan's defense ministry seeks $52 billion for next fiscal year, its largest budget request ever
by
Hana Kusumoto
September 30, 2020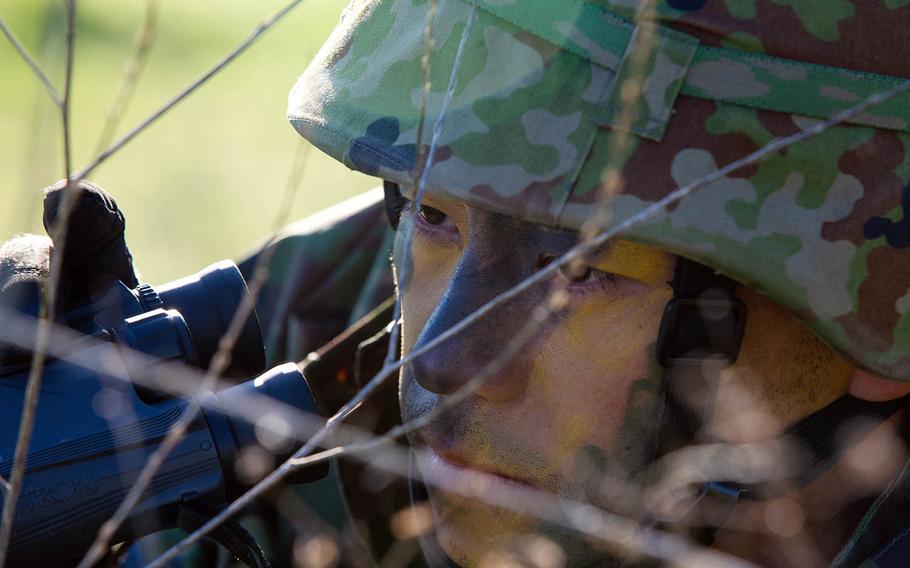 TOKYO — Japan's Ministry of Defense, under a new administration, on Wednesday proposed the eighth consecutive hike and its largest-ever defense budget, about $52 billion.
The budget request for fiscal year 2021, about 5.49 trillion yen, is a 3.3% increase over the 5.32 trillion yen, or about $50 billion, approved for the current fiscal year. Japan's fiscal years begin in April.
Japan is improving its defense capabilities as it approaches the year three of a five-year defense acquisition plan dubbed the Medium-Term Defense Program. It aims to build effective defense capabilities to respond to threats from adversaries like China and North Korea.
"In order to realize cross-domain operations, the Self-Defense Forces will acquire and strengthen capabilities in new domains, which are space, cyberspace and electromagnetic spectrum by focusing resources and leveraging Japan's superb science and technology," the budget request states.
The budget request includes funding for setting up a specialized electronic warfare unit at Japan Ground Self-Defense Force Camp Asaka and upgrading the Japan Air Self-Defense Force Space Operation Squadron, which works closely with U.S. Space Command. The squadron will be upgraded to a group by adding another 50 personnel, according to defense ministry officials.
It also requested $1.9 billion — $28.4 million more than the current budget — to pay for costs related to U.S. forces stationed in Japan. The money will go toward the salaries of Japanese workers employed by the U.S. military and maintenance of facilities provided to U.S. forces by the Japanese government.
The budget request does not specify how much the ministry will ask to cover expenses related to the realignment of U.S. forces, such as costs related to moving U.S. Marines from Okinawa to Guam.
The budget also did not specify the amount to be requested to deploy an alternative to the Aegis Ashore anti-ballistic missile defense system.
The Japanese government scrapped plans to build Aegis Ashore in June due to the cost and a projected 10-year delay to ensure that interceptor missile boosters fell safely on unpopulated areas. The government is expected to come up with an alternate plan by the end of the year, defense officials said.
The defense request included about $1.92 billion to purchase four F-35A Lightning II stealth fighters and $250 million for two F-35Bs, which are capable of short takeoffs and vertical landings. The ministry also requested $218 million to make improvements to the helicopter carrier JS Kaga so it can accommodate F-35Bs, the request stated.
This is the first budget requested under the new administration. Prime Minister Yoshihide Suga in mid-September took over premiership from Shinzo Abe, who led Japan for nearly eight years.
kusumoto.hana@stripes.com Twitter: @HanaKusumoto