Japan recommends two weeks of self-quarantine for all travelers arriving from China, South Korea
---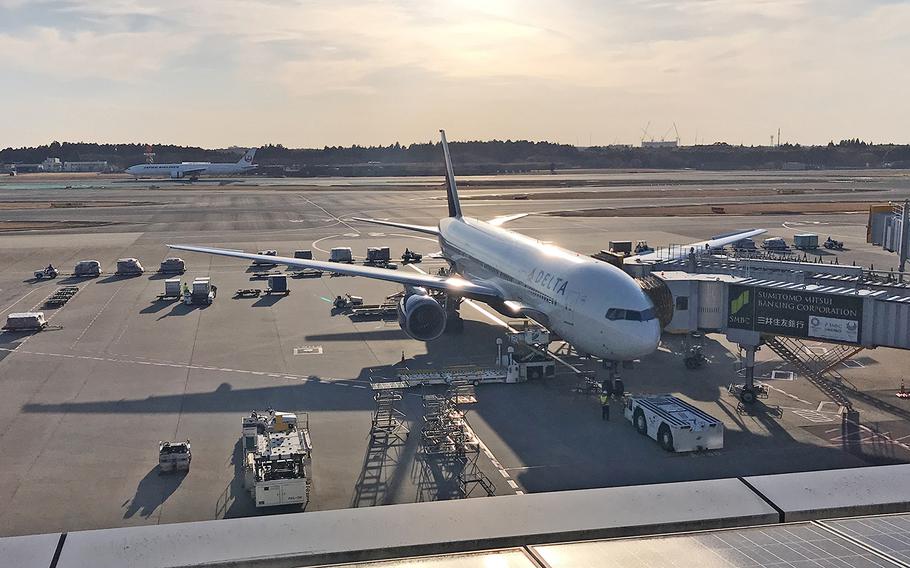 YOKOSUKA NAVAL BASE, Japan — Japanese immigration officials on Monday began asking those arriving from China and South Korea to self-quarantine for 14 days and avoid public transportation upon arrival in Japan, according to the Ministry of Health, Labour and Welfare.
The new measures "drastically strengthening" border controls were implemented to reduce the spread of COVID-19, the disease caused by the new coronavirus that causes shortness of breath, coughing and sneezing, a statement from the ministry said.
The self-quarantine request also includes travelers who transited China or South Korea before entering Japan, according to the ministry's website.
Japanese officials also invalidated about 3 million visas Monday — mostly from China but some from South Korea, Hong Kong and Macau — according to the statement and a Kyodo News report Monday. The ban on visas for travelers from those countries will remain in place until at least April 1 but may be renewed.
Japan also suspended its visa exemption program for Hong Kong, Macau and South Korean passport holders, according to Ministry of Foreign Affairs.
As of Sunday, there were 455 confirmed cases of COVID-19 in Japan, 7,134 in South Korea and 24,727 in China, where the outbreak originated in December, according to the World Health Organization.
U.S. Forces Japan on Feb. 4 began requiring all personnel and their families returning from China to undergo a 14-day quarantine, regardless of whether they show COVID-19 symptoms.
Also last month, USFJ banned service members, dependents and civilian employees in Japan under the status of forces agreement from traveling to China and South Korea for nonessential travel.
The U.S. Embassy has advised "increased caution" in traveling to Japan, a level 2 travel advisory. Healthy travelers do not need to reconsider travel to Japan at this level, according to the State Department. Travel from Japan to the U.S. has not been affected.
South Korea is at level 3, which encourages travelers to reconsider going to the country due to the outbreak, according to the State Department. "If suspected to have COVID-19 (coronavirus) in South Korea, you may face travel delays, quarantine, and extremely expensive medical costs," the State Department travel advisory states.
However, the city of Daegu in South Korea is designated at level 4, the highest advisory level, which bluntly tells would-be visitors "do not travel."
China has been at a level 4 travel advisory since Feb. 2, according to the State Department.
The travel bans have left many SOFA members in Japan with canceled plans to locations across Asia.
Air Force spouse Alexis Thomas of Yokota Air Base in western Tokyo said her upcoming weeklong trip to Seoul was canceled when the ban went into place.
"We were really upset because it was supposed to be our first time there," she said. "We love living here because flights around Asia are so cheap or free (with space-available flights)."
Thomas, who has traveled to Singapore, Malaysia and Thailand over the past eight months while living abroad, said her lodging expenses were refunded.
"We are waiting for them to reopen travel," she said.
Stars and Stripes reporter Hana Kusumoto contributed to this report.
---
---
---
---