Japan, New Zealand joining Talisman Saber for 1st time
---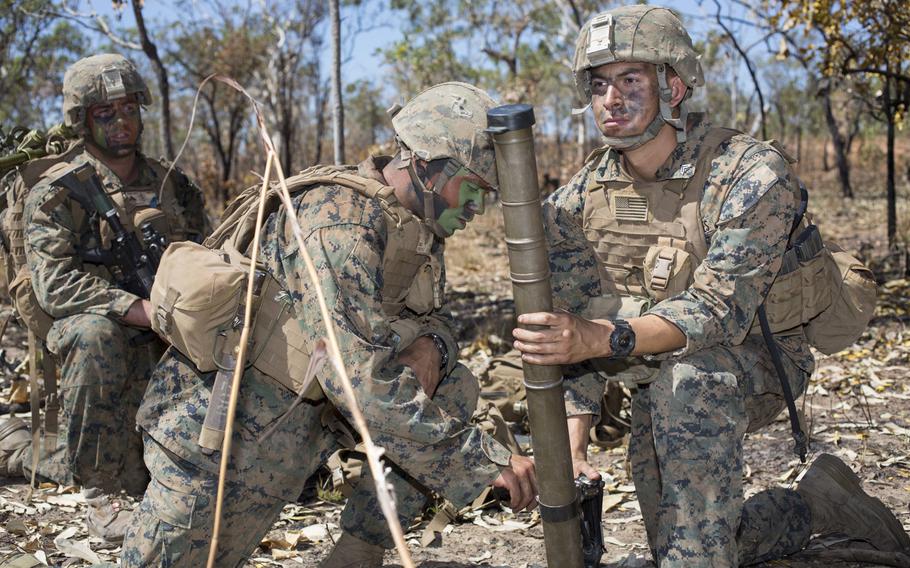 YOKOTA AIR BASE, Japan — Japanese and New Zealand troops will join U.S. and Australian personnel during the Talisman Saber exercise for the first time this summer.
About 40 members of the Japan Self-Defense Forces will work with the U.S. contingent during the drills in Australia. A New Zealand contingent of more than 500 personnel, along with their ships and aircraft, will operate as part of the Australian forces taking part in the exercise, according to an Australian Defence Force statement.
Talisman Saber, which began as a bilateral exercise between the U.S. and Australia in 2005, is one of the largest conducted by U.S. forces overseas. In 2013, 20,000 U.S. servicemembers participated alongside 7,000 Australian troops.
This year's event is focused on the planning and conduct of "midintensity, high-end warfighting," a defence force statement said.
"The primary aim of the exercise remains improving Australia-U.S. readiness and the way we operate together through combined training," Australia's Chief of Joint Operations, Vice Adm. David Johnston, said in the statement.
"While Exercise Talisman (Saber)… remains Australia's premier bilateral exercise with the United States, it provides an excellent opportunity for the ADF to practice operating with the New Zealand Defence Force and JSDF in a realistic training environment," he said.
One of the main venues is the Shoalwater Bay Military Training Area, a massive facility that can accommodate live-fire training, air support and amphibious operations, according to Ross Babbage, a former Australian assistant defense secretary.
"This is a chance to do some quite advanced training," he said.
Last year, Australia ordered one of its army battalions to begin amphibious training, while Japan is fielding a new 3,000-strong amphibious force as rapidly as possible to defend offshore islands.
Babbage said tensions over Chinese efforts to assert sovereignty in the South China Sea wouldn't directly affect the exercise, which has been planned for a year.
However, he said military cooperation between Australia and Japan has been growing stronger in recent years and will likely continue to deepen. The two nations have joined several recent exercises hosted by the U.S., and there have been regular visits to Australia by Japanese P-3 Orion surveillance planes over the past few years, he said.
"I think we will see Australia and Japan doing more," he said. "Already, we are doing more."
Some of the U.S. Marines who will participate in the exercise are already in Australia.
A Marine Air Ground Task Force, built around 1st Battalion, 4th Marine Regiment out of Camp Pendleton, Calif., arrived at Robertson Barracks in Darwin last month for a six-month rotation, according to 1st Lt. George McArthur, public affairs officer for Marine Rotational Force-Darwin.
The 1,250-strong force includes a combat logistics detachment and an aviation element with four CH-53 helicopters flying out of Royal Air Force Base Darwin, he said.
The Marines are working with the Australian army's 1st Brigade. This month they took part in the Predator Walk exercise, practicing motorized infantry and aviation operations alongside Australian troops, McArthur said.
robson.seth@stripes.com Twitter: @SethRobson1
---
---
---
---