Japan halts Aegis Ashore deployment, citing cost overruns and tech issues
by
Aya Ichihashi Matthew M. Burke
June 16, 2020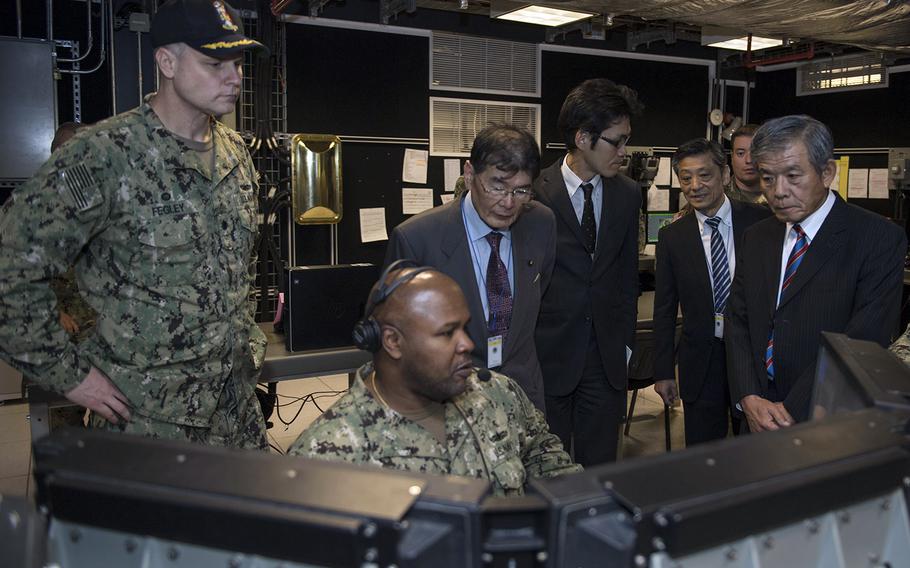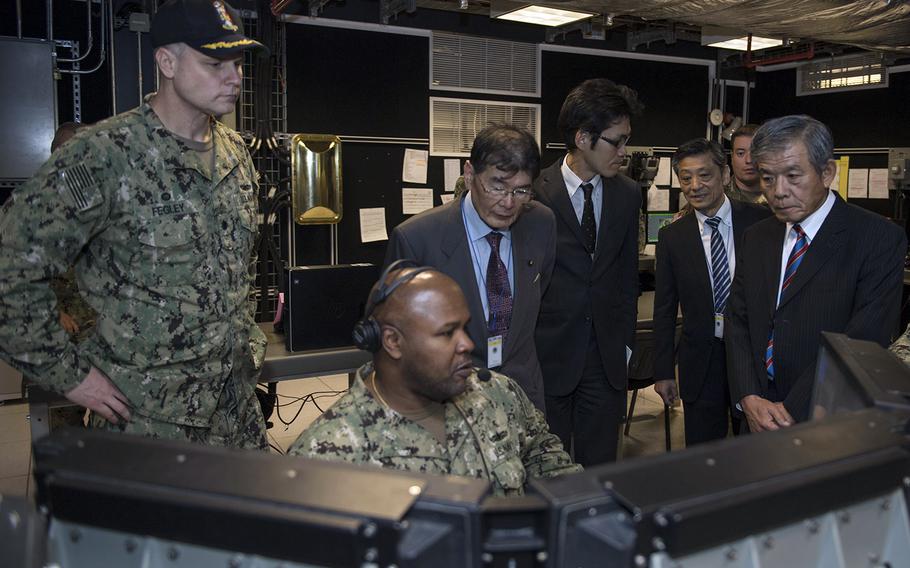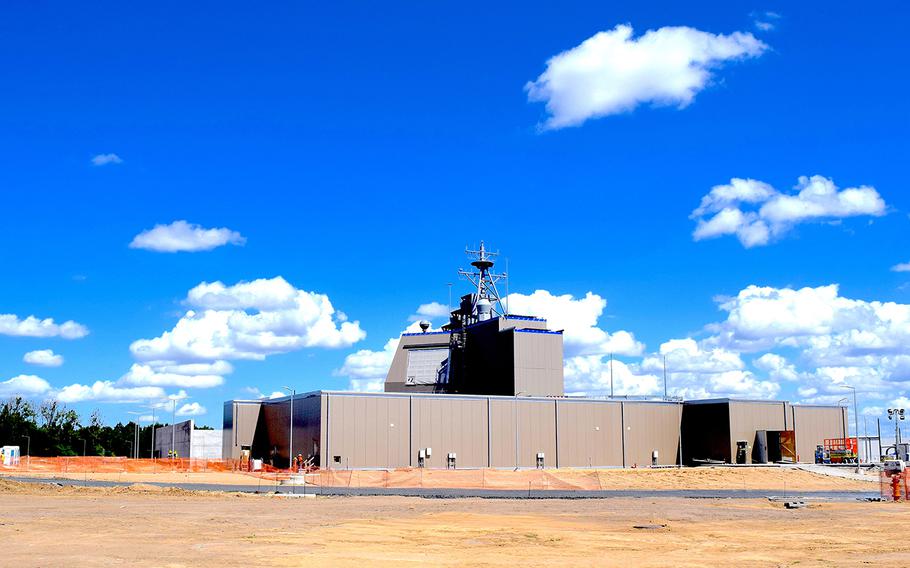 Japan, citing technical problems and cost overruns, has suspended plans to field a U.S.-developed ballistic missile defense system once seen as a counterpoint to North Korea's evolving arsenal.
Japanese Minister of Defense Taro Kono announced he is freezing procurement of Aegis Ashore systems for Japan Self-Defense Force bases in Yamaguchi and Akita prefecture, during a press conference in Tokyo on Monday evening.
Kono said he had no assurances that spent rocket boosters from the system's interceptor missiles, without significant upgrades, would fall within those bases.
"I had explained to the local residents living near the Mutsumi training base in Yamaguchi prefecture that we would make sure to land the Aegis Ashore's booster within the base," he said.
Although Japan worked with the United States, improving the missile software alone would not solve the problem, Kono added.
"Considering the costs and time involved," he said, "I have decided to pause the Aegis Ashore deployment."
Kono predicted refinements could take over 10 years and cost upwards of $1 billion. He said he had informed Prime Minister Shinzo Abe and Chief Cabinet Secretary Yoshihide Suga on Friday and that Abe "understood the situation." Kono plans to discuss the decision with Japan's National Security Council.
In the meantime, Japan's seven Aegis-equipped warships will continue to provide missile defense, something that places considerable strain on the fleet, Kono said.
"It was getting to be too much for Aegis warships to rotate as North Korea owns so many medium-range ballistic missiles and intercontinental ballistic missiles," he said. "We knew we could not rely on just Aegis warships, and that has not changed. Aegis Ashore would relieve that burden."
Japanese media described the move to abandon Aegis Ashore as "abrupt."
"It came out of the blue and I was surprised," Yamaguchi Gov. Tsugumasa Muraoka told reporters at the prefectural government's office after the announcement, Kyodo News reported Monday. Muraoka said he would like to hear from the defense minister in person.
Akita Gov. Norihisa Satake said, in a email statement Tuesday to Stars and Stripes that the decision was "wise" considering the circumstances. He said it was important to keep people around the base safe.
Officials from U.S. Forces Japan did not respond to requests seeking comment Tuesday.
Hawaii is home to an Aegis Ashore test complex and Romania has an operational unit. Another system is being built in Poland. Its completion has been pushed to 2022 with an added cost of $90 million.
Japan decided to procure two Aegis Ashore batteries in 2017. The land-based systems, expected to be ready around 2023, were meant to be part of a three-layer missile defense that included Aegis destroyers, which take aim at missiles during their initial phase of flight, and land-based Patriot missile batteries that target the weapons during re-entry.
Japan has already spent or allocated about $1.9 billion on the system, Kyodo News said this week. The plan was unpopular with residents concerned about the potential health effects from the system's radar, along with the possibility of being targeted during an armed conflict.
Japan chose Aegis Ashore over other land-based missile defenses, including the Terminal High Altitude Area Defense, or THAAD, system that the U.S. has deployed to South Korea. THAAD' s coverage area is smaller than Aegis Ashore, and would require more units to cover Japan.
burke.matt@stripes.com Twitter: @MatthewMBurke1
ichihashi.aya@stripes.com Twitter: @AyaIchihashi