Japan bills to expand military's role pass committee as opposition lawmakers protest
by
Erik Slavin
July 15, 2015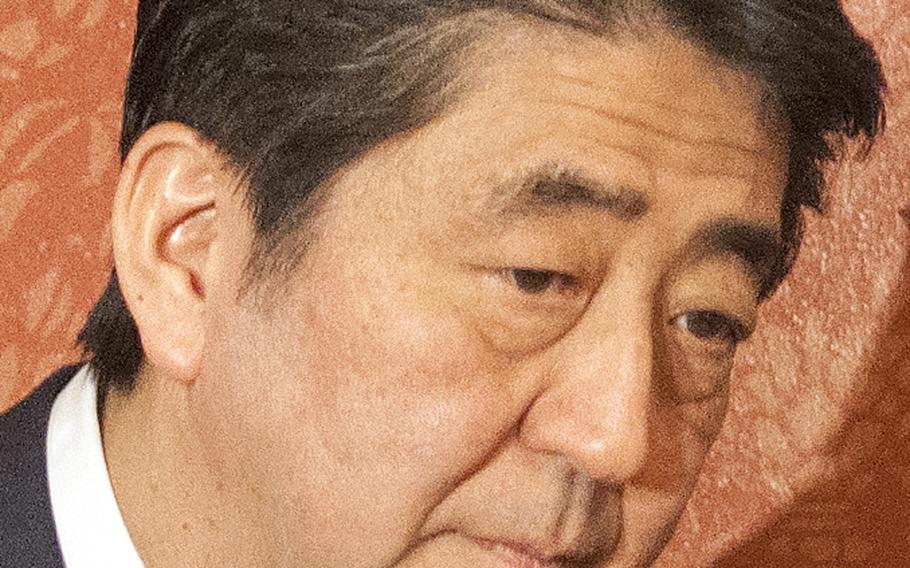 TOKYO — Lawmakers held up protest placards and surrounded a committee chairman to show their opposition as security bills that would broaden Japan's defense options passed a key vote Wednesday.
The dramatic demonstration — a rarity for Japan — reflected popular concern that the government's legislation could draw the nation into war, despite a constitutional provision that bars Japan from using war "as means of settling international disputes."
The committee's passage means the security bills could reach the national Diet's lower house for floor debate as soon as Thursday.
The multiple legal changes backed by the government coalition, which holds a firm majority in both houses of the Diet, would allow Japan to defend a "close ally" in combat for the first time in the post-WWII era, even if Japanese forces are not directly under fire.
Last year, Prime Minister Shinzo Abe's cabinet reinterpreted the constitution to allow for collective self-defense, arguing that not defending allies like the United States would threaten key alliances and thereby threaten Japan's survival.
However, multiple scholars have deemed the cabinet's move unconstitutional, and most polls indicate majority opposition to the government's plans.
Polls also indicate that the majority of Japanese do not think the government has sufficiently explained the need for the security bill changes.
"The government would like to make sure we try to answer all the questions as much as possible to win understanding — that's something that we need to work on," chief cabinet secretary Yoshihide Suga told a news conference Wednesday.
Earlier this year, Abe pointed to potential minesweeping operations in the Strait of Hormuz, off the Iranian coast, as an example of what Japan might do under its new powers.
This drew criticism from opposition lawmakers and interest groups concerned that the legislation could involve Japan in wars far beyond its shores.
Suga reiterated the possibility of such a contingency on Wednesday, after a reporter questioned it in light of Iran's recently announced deal on nuclear inspections.
"How [the Iranians] are going to keep their promises is still not clear," Suga said through a government translator. "We need to be prepared for the worst possible scenario, and that is a responsibility for the government."
President Barack Obama and top U.S. defense officials have generally supported Japanese government efforts at strengthening defense options. They view an expanded alliance with Japan as key to containing North Korea's nuclear threat.
Defense planners also remain uneasy over China's assertiveness in territorial disputes in the East and South China seas.
slavin.erik@stripes.comTwitter: @eslavin_stripes