Iwakuni orders residents to shelter in place after deadly off-base gas leak
by
Hana Kusumoto James Bolinger
May 12, 2020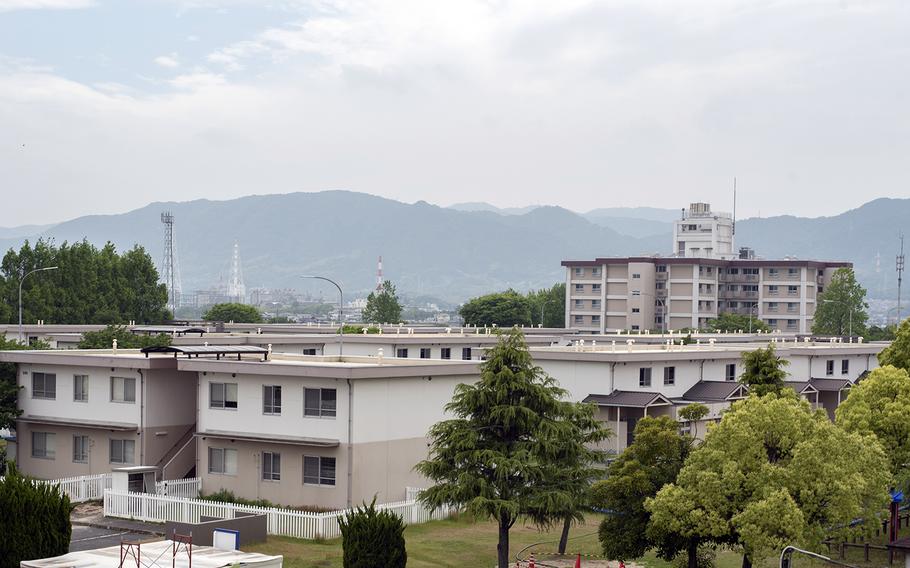 MARINE CORPS AIR STATION IWAKUNI, Japan — Some residents of this U.S. Marine base in southwestern Japan endured a brief shelter-in-place episode Monday when gas leaked from an off-base construction site.
The leak occurred in Monzen town near the Monzen River during work on a sewer, said an Iwakuni District Fire Department spokesman. The fire department received a call at 9:24 a.m. that three workers were sick after exposure to what seemed to be hydrogen sulfide gas.
The gas killed a 34-year-old worker and hospitalized two others, ages 63 and 64, the spokesman said. Some government officials in Japan speak on condition of anonymity as a condition of their employment.
"In an abundance of precaution, MCAS Iwakuni dispatched its fire department to monitor the air around Monzen housing, blocked off traffic coming into the Monzen area and instructed Monzen residents to remain indoors, close their windows and turn off their air conditioning," base spokesman 1st Lt. Phillip Parker told Stars and Stripes on Tuesday.
No base residents were affected by the incident, he said.
The city measured the air around the site Tuesday morning and found no abnormality, the fire department spokesman said. Police are investigating the cause of the leak.
Hydrogen sulfide is a colorless gas that smells like rotten eggs and may cause irritation to the eyes and respiratory system, according to the U.S. Centers for Disease Control and Prevention. It is used in many industries including the production of rayon textiles.
bolinger.james@stripes.com Twitter: @bolingerj2004
kusumoto.hana@stripes.com Twitter: @HanaKusumoto
---
---
---