It's official: US military lifts curfew for 90 days in test for troops in S. Korea
---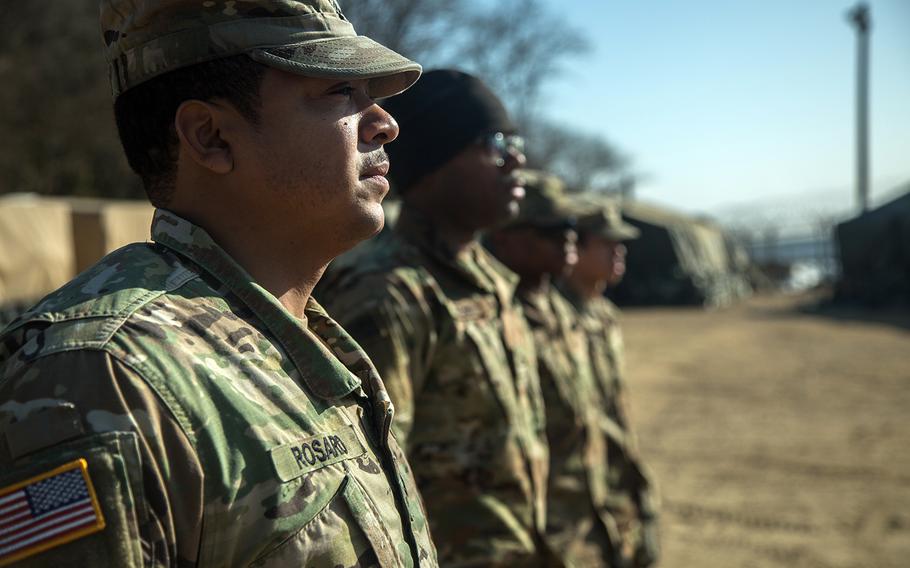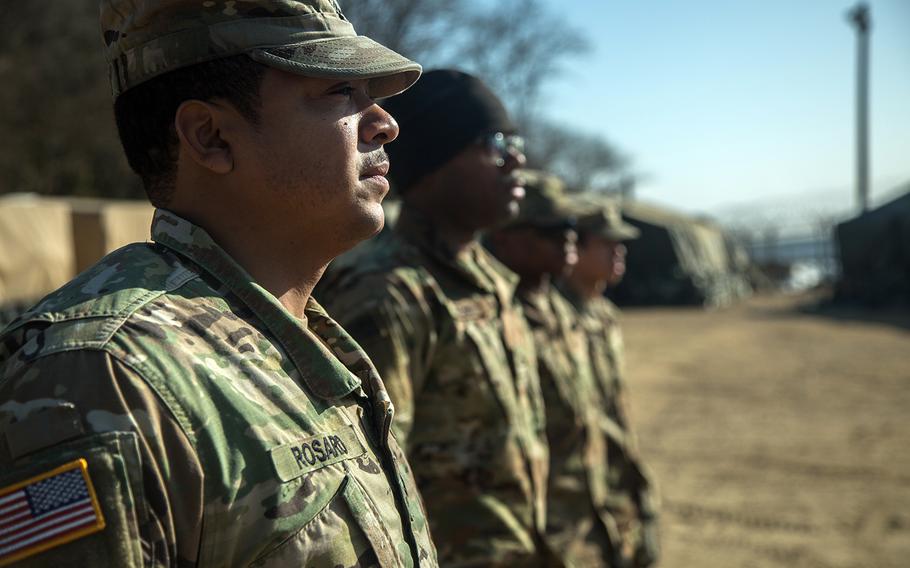 SEOUL, South Korea — The U.S. military temporarily lifted a 1-5 a.m. curfew for troops in South Korea on Monday, saying the suspension will be reevaluated in 90 days.
The reprieve, which was to take effect at 8 a.m., followed a policy review ordered by Gen. Robert Abrams after he took command of U.S. Forces Korea in November.
"The suspension will serve as an evaluation period … and is an opportunity to demonstrate USFK's ability to maintain good order and discipline at all times and under all conditions," provost marshal Col. Jonathan Doyle said in a statement.
"Our professional servicemembers will act in accordance with our standards and Korean laws at all times," he added.
Initially imposed after the 9/11 attacks, the curfew, also called a readiness recall, has long been an unpopular feature of military life for all branches on the divided peninsula.
Former USFK commander Gen. Walter Sharp briefly rescinded the curfew in July 2010, saying, "I believe that we can trust our servicemembers to do the right thing."
But it was reinstated after several months amid outrage over two high-profile rape cases involving American soldiers.
The curfew — which requires that troops be on base, in their residences or hotel rooms during specified hours — was extended indefinitely in its recent form in January 2012.
It applied to all servicemembers in South Korea except for those attached to the U.S. Embassy or the Joint U.S. Military Affairs Group-Korea.
Violations were subject to punishment under the Uniform Code of Military Justice.
Civilians and contractors working for the Defense Department were highly encouraged to abide by the policy.
The decision to lift it on Monday was aimed at improving morale and making South Korea a more attractive assignment, as well as giving servicemembers a chance to see more of the country, Doyle said.
"We looked at it and discipline issues are at a steady state," he told Stars and Stripes in an interview. "We asked 'is it really a problem between those hours?' And the answer was no."
The suspension will last until Sept. 17, at which time Abrams will decide whether to continue the evaluation period, maintain or rescind the off-installation curfew.
That will depend on troop behavior, morale and readiness factors, USFK said, stressing the importance of maintaining good relations with South Korea and "to continue enabling a culture of self-policing both on and off-duty."
Some 28,500 American servicemembers are stationed in South Korea, which remains technically at war with the North after their 1950-53 conflict ended in an armistice instead of a peace treaty.
gamel.kim@stripes.com Twitter: @kimgamel
---
---
---
---