Isolating people may not prevent coronavirus' spread, infectious disease expert says
by
Seth Robson
February 4, 2020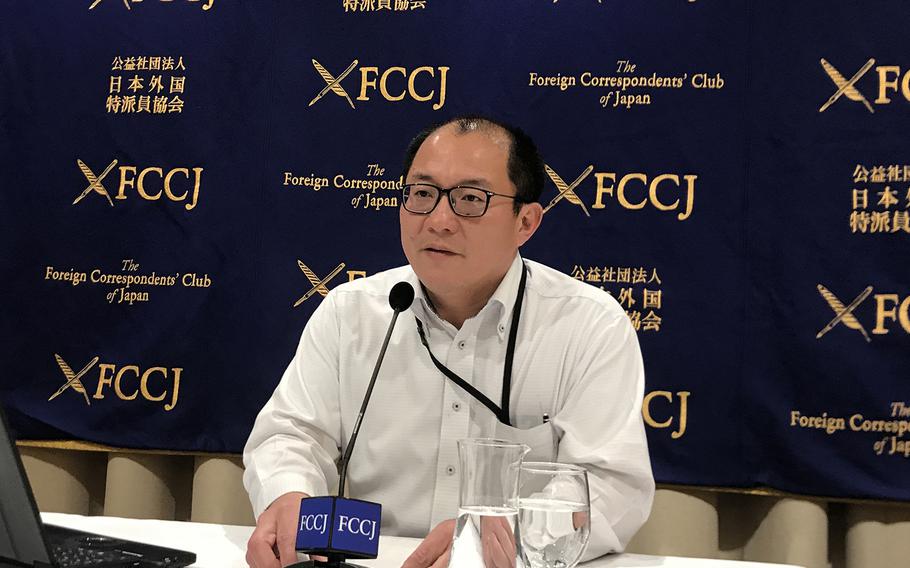 TOKYO — Isolating those who have recently traveled to China might not be enough to stop the spread of a deadly new virus, according to a Japanese infectious disease expert.
Hokkaido University professor Hiroshi Nishiura, who leads a team of researchers studying the path of the novel coronavirus, said Tuesday it appears that infected people are contagious before they show symptoms.
Isolating those who may have been exposed might not prevent the illness because others, without symptoms, can pass it on, he told the Foreign Correspondents' Club of Japan in Tokyo.
China has shut down Wuhan, the city where the disease was first reported. Meanwhile, countries such as the United States and Japan that evacuated their citizens from the region are isolating them in an effort to stop the virus' spread.
According to an update Tuesday on the World Health Organization website, 20,595 cases of novel coronavirus are confirmed in 24 countries worldwide, an increase of about 3,000 in 24 hours. China had the most confirmed cases Tuesday at 20,438; by contrast, Japan had 20.
In China, the virus has killed 361 people, according to a WHO update Monday.
Adm. Chris Aquilino of U.S. Indo-Pacific Command over the weekend ordered sailors on leave in China to return immediately and stay in isolation 14 days to protect the fleet. The U.S. military in South Korea ordered two weeks of isolation for 25 service members who recently traveled to China, officials said.
But Nishiura said 10 days' isolation is enough, since 95% of people exposed to the virus won't be contagious after that time.
However, like influenza, isolating patients may not contain the disease because of the rate at which it spreads, he said.
"We may find that containment is not feasible," he said. "Countries may have to switch from containment to mitigation."
The virus is likely to peak in April, Nishiura said, adding that authorities may have to plan for more hospital beds and ventilators for those suffering from pneumonia.
There's no evidence that the disease is artificial, and it appears to have originated in animals, he added.
The Hokkaido team determined that most infected people will not get sick. Half of them might not even know they are infected, he said.
Nishiura said he expects that the reported cases in China represent less than one in 10 of all the people infected.
The risk of death in confirmed cases is 3% to 6% but, according to Nishiura, the risk of death for all cases is probably an order of magnitude lower – 0.3% to 0.6%.
"This could be an overestimate," he said. "Healthy people shouldn't be concerned."
robson.seth@stripes.com Twitter: @SethRobson1