Indo-Pacific Command leader underscores need for stronger missile defense on Guam
by
Seth Robson
September 18, 2020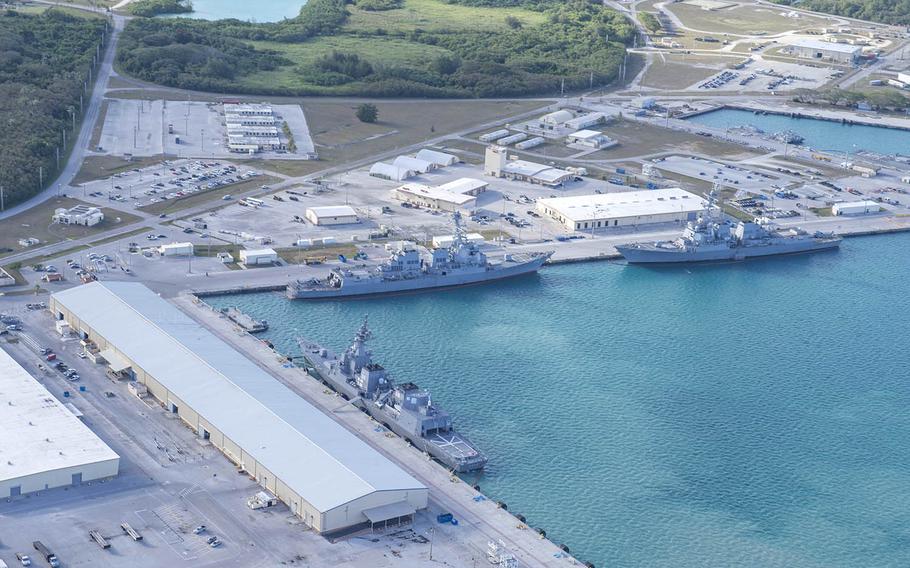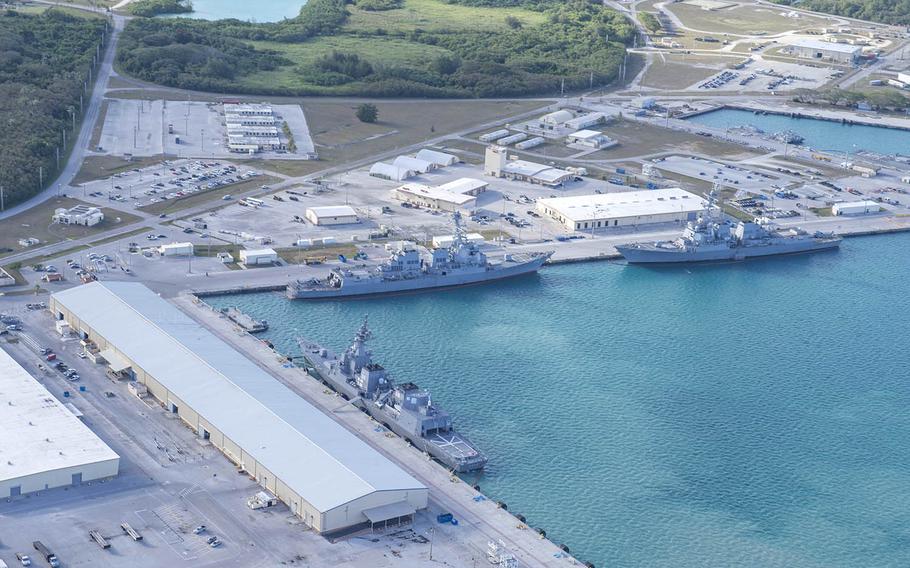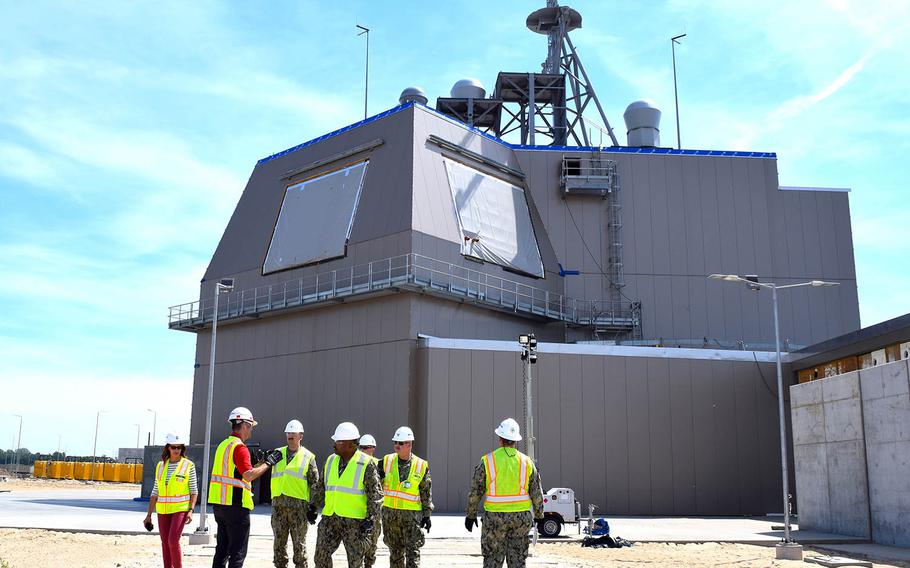 Guam urgently needs an Aegis Ashore missile defense system to protect vital military assets from an increasingly aggressive China, according to the head of U.S. Indo-Pacific Command.
"There are billions of dollars in defense capability on Guam," Adm. Phil Davidson said Thursday during an online forum organized by the Missile Defense Advocacy Alliance. "There needs to be some investment in defending that."
The U.S. territory is home to air and naval bases and serves as a launching point for strategic bombers. The Navy is also building facilities to house a Marine Corps air-ground task force to accommodate a planned drawdown of Marines on Okinawa.
Aegis Ashore is a land-based version of the short- and intermediate-range missile defense system deployed on dozens of U.S. and Japanese navy cruisers and destroyers. NATO and the United States deployed the first ashore system in Romania in 2016. Japan scuttled plans for an Aegis Ashore installation earlier this year due to worries about rocket boosters falling on populated areas.
China's rapid development of the world's largest rocket force is a concern, Davidson said during the forum.
The force could strike U.S. forces on Guam and in the Far East with everything from ballistic missiles to maneuverable cruise and hypersonic missiles, warned the commander of 380,000 troops and civilians responsible for an area of operations stretching from the U.S. West Coast to India.
China's ability to launch missiles from submarines ranging farther from shore means Guam needs the 360-degree protection that Aegis can provide, he said.
Guam's Terminal High Altitude Area Defense, or THAAD, missile defense battery can sense targets only within a 120-degree range, and it's pointed at North Korea, Davidson said.
"It's going to require a much deeper 360-degree persistent capability," he said, adding that it's important to invest in Guam's missile defense now.
"It is not necessarily about designing or creating a defensive system that is impenetrable or invulnerable against the entire missile inventory of a potential adversary. Rather it is about developing a combat credible deterrent."
INDOPACOM, in a report to Congress, put the cost of a system providing 360-degree air-missile defense on Guam at just under $1.7 billion.
Davidson has requested funding for the system starting in the next fiscal year as part of a Pacific Deterrence Initiative that parallel's a similar program in Europe designed to deter Russia.
Building Aegis Ashore is a pathway to defending against hypersonic missiles, Davidson said, adding that China's rocket force fires and exercises more often than that of any other nation.
"The vast capacity that China possesses when it comes to land-based … cruise missiles and ground-based conventional missiles and where they are headed with ground-based hypersonic missiles represents an offensive threat throughout the region that is alarming not only to the United States but to all our allies and partners there as well," he said.
However, U.S. deterrence can't be fully dependent on missile defense and will require closing the gap in offensive missile capability with China, Davidson said.
"China has a profound advantage in ballistic missiles against the United States," he said. "They also have a profound advantage in ground-launched cruise missiles. We have to get into that offensive force game as well."
Last month, the U.S., citing Russian violations, withdrew from the Intermediate-Range Nuclear Forces Treaty, a 1987 pact with Russia that limited both nations from fielding short- and intermediate-range land-based ballistic missiles, cruise missiles and missile launchers that could be used to house nuclear or conventional payloads.
Rapidly growing capability in China and North Korea requires that Aegis be the starting point for the defense of Guam, Davidson said.
"We can't … wait for some perfect solution to manifest itself in 2035 or 2040. We are in the threat environment now," he said.
China is building combat support, cyber and space capability, developing fourth- and fifth-generation fighters jets, deploying long-range air-to-air missiles and building maneuvering and hypersonic missiles and advanced warships comparable to the U.S. Navy's Ticonderoga-class cruiser and Arleigh Burke-class guided-missile destroyers, Davidson said.
"They are training with these systems and they're doing it in realistic, integrated joint exercises," he said.
Riki Ellison, founder of the Missile Defense Advocacy Alliance, which lobbies for missile defense, deployment and development, said U.S. forces can't protect forward bases today in the Far East from Chinese missiles.
"Our (aircraft) carriers can (protect themselves) with their Aegis ships but on the land side we don't have the capability," he said in a telephone interview Tuesday. "That has to be addressed."
The U.S. has been investing for 20 years on defeating ballistic missiles from North Korea, but the Chinese missile threat is far more advanced, Ellison said.
"This is a different game. It can't just be the U.S.," he said. "Australia has to chip in; so does Japan. This is not something that the U.S. can do on its own."
robson.seth@stripes.com Twitter: @SethRobson1