IG: Former Pacific schools chief violated ethics rules
By
Patrick Dickson dickson.pat@stripes.com
February 7, 2014
---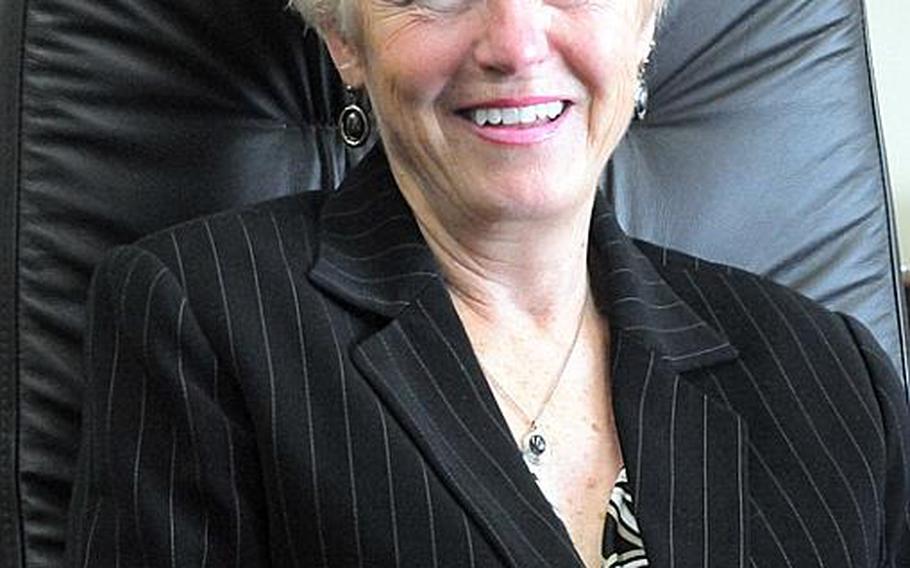 WASHINGTON — The Department of Defense Inspector General released a report Friday saying that the former DODEA director for Pacific schools violated ethics regulations by having a relative of a subordinate switch tires with her in order to pass a Japanese vehicle safety test.
According to the report, Diana Ohman, who ran the DOD dependents schools in Asia from 2009 until she resigned in 2011, failed a vehicle inspection on her 1998 BMW Z3 because the tires were 1/4-inch wider than allowed. Ohman "used her official position to induce the [redacted word] of a subordinate to exchange the wheels and tires of his car with the wheels of Ms. Ohman's car in order for her car to pass a mandatory vehicle inspection."
The report says that Ohman violated standards of the Joint Ethics Regulation, United States Forces Japan regulations and the Status of Forces Agreement, among others, but the IG ruled that because she compensated the man — it is unclear from the heavily redacted report whether he was a spouse or other male relative — she did not receive an "improper gift."
Ohman was given a chance to comment on the report in June 2012 and agreed with the conclusions in the report, and she apologized for acting "in a manner inconsistent with DoD ethical values."
While with DODEA, she served for a decade as the area director for Europe before switching positions in 2009 with then-Pacific schools director Nancy Bresell.
Ohman, who oversaw 48 military schools and about 24,000 students in the Pacific, told staff in October 2011 she was leaving to work for the Department of Veterans Affairs as Midwest regional director of national cemeteries and monuments, according to DODEA-Pacific public affairs. There was no mention of any investigation.
Because Ohman is no longer employed by DoD but is still in the federal government's Senior Executive Service, the IG recommended only that the Office of Personnel Management be notifed of "substantiated misconduct."
dickson.pat@stripes.com Twitter: @StripesDCchief
---
---
---
---