Hundreds of abandoned bicycles find new owners at largest base in South Korea
by
Matthew Keeler
August 25, 2020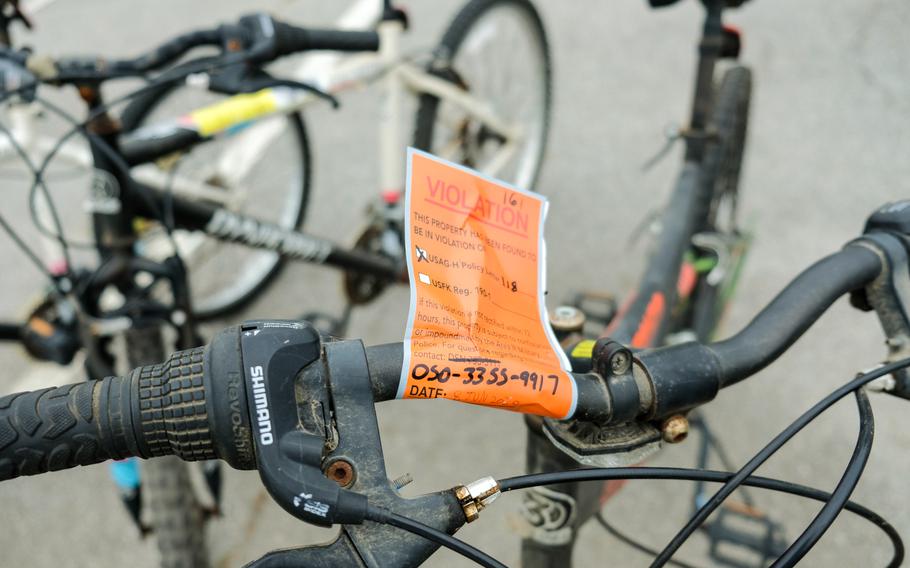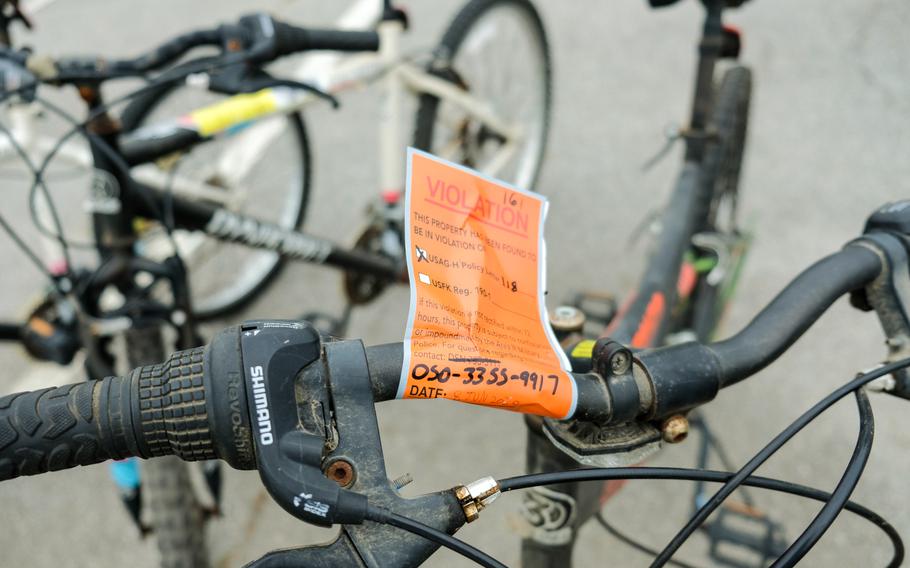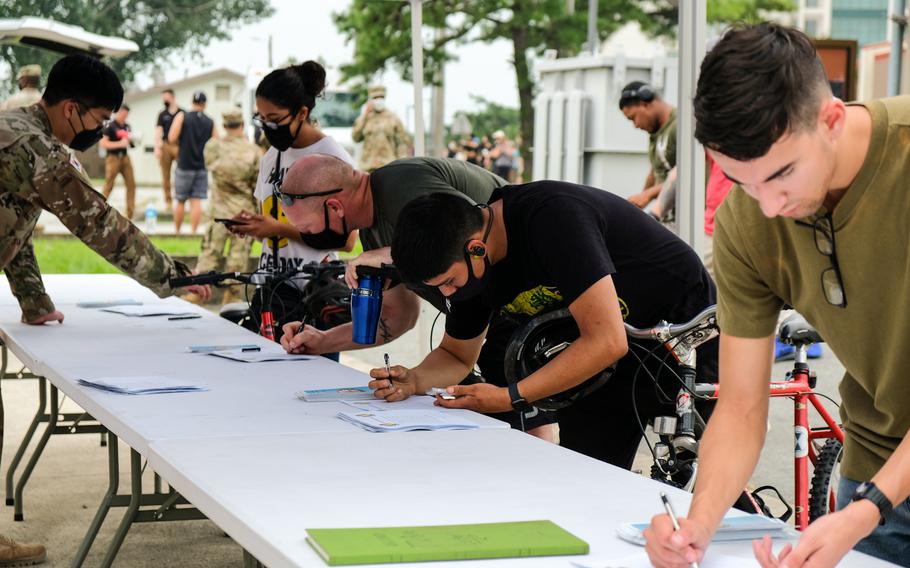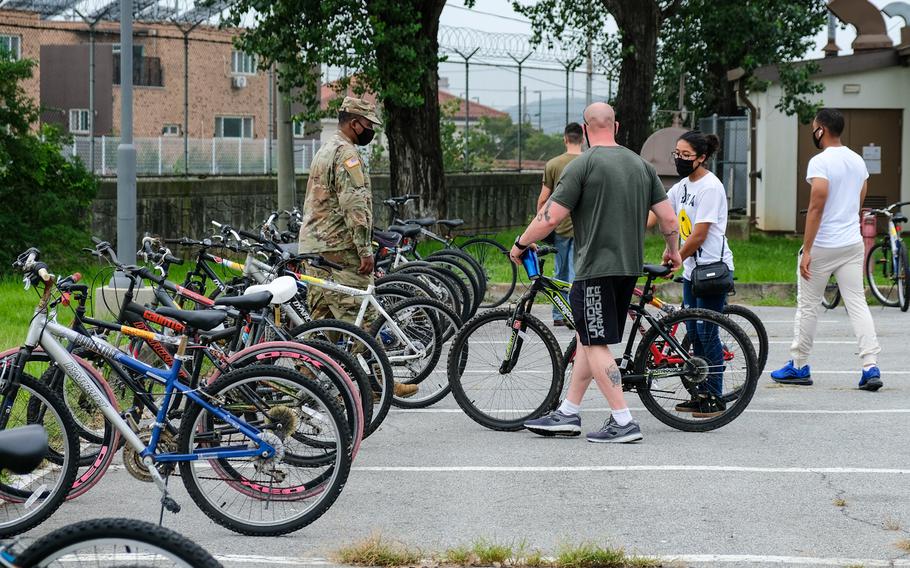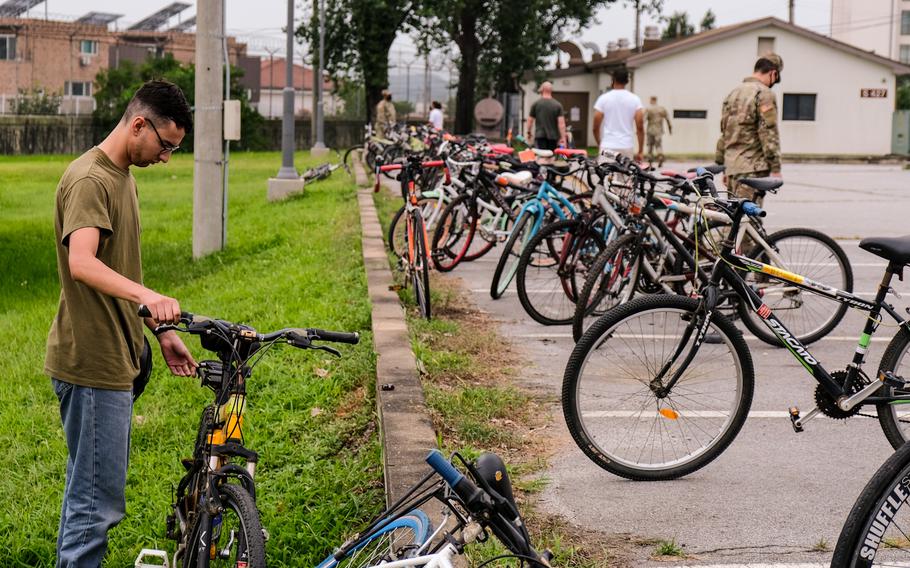 CAMP HUMPHREYS, South Korea — In a first-come, first-served community giveaway on Saturday, about 300 people waited their turn to pick from nearly 250 abandoned bicycles that have littered bike racks for months at the home of U.S. Forces Korea, Eighth Army and the 2nd Infantry Division.
Many of the hopefuls were staff sergeants and below serving an unaccompanied tour. They are not authorized a personal vehicle and rely instead on buses, taxis and personal modes of transportation such as bicycles and scooters to get around the largest overseas U.S. military installation.
Staff Sgt. Nickolas Ham, traffic noncommissioned officer-in-charge for the Humphreys provost marshal's office, arrived in South Korea in December and set out immediately to resolve a growing case of neglect in his new community.
"We decided to go do a bike roundup," he said. "We hadn't done one in a while and it's obviously an issue on the installation. The main hot areas we search are places like the main gate, post exchange and barracks."
The 28-year-old native of Fayetteville, N.C., said military police look for the obvious signs of abandonment such as deflated tires, cobwebs and rusted chains before tagging them as a policy violation. At that point the owner has five business days to register the bicycle before it is impounded.
"We came to a standstill because we can only store so many bikes in our warehouse," Ham said. "It's hard to get rid of bicycles in Korea and, of course, it costs money. That's why we decided to do a bike giveaway; we wanted to give back to the community."
Following a 45-day holding period, the bikes still unclaimed become property of the provost marshal and can be released, disposed of or, in this case, donated.
Hundreds of Humphreys residents lined up for their chance of a free bike ranging from a child's first tricycle to the lightweight bikes preferred by cyclists. All the bikes now have new owners, Ham said.
Pfc. Kevin Dunnaway, a videographer for Armed Forces Network-Korea, said he was looking to replace his current bicycle, which is having trouble shifting through the gears.
"I've been here for a while and the bike that I have was kind of ratty to begin with," he said. "I'm probably going to save a lot of money repairing this one rather than repair my other bike."
Dunnaway and the other recipients were required to fill out a liability waiver and provide necessary contact information. Everyone will have 10 business days to register their bikes with the Defense Biometrics Identification System, or DBIDS, on Humphreys.
keeler.matthew@stripes.com Twitter: @MattKeeler1231