Hiroshima, Nagasaki atomic-bombing exhibit to be in Pearl Harbor on 75th anniversary of blasts
By
Hana Kusumoto Wyatt Olson
February 13, 2020
---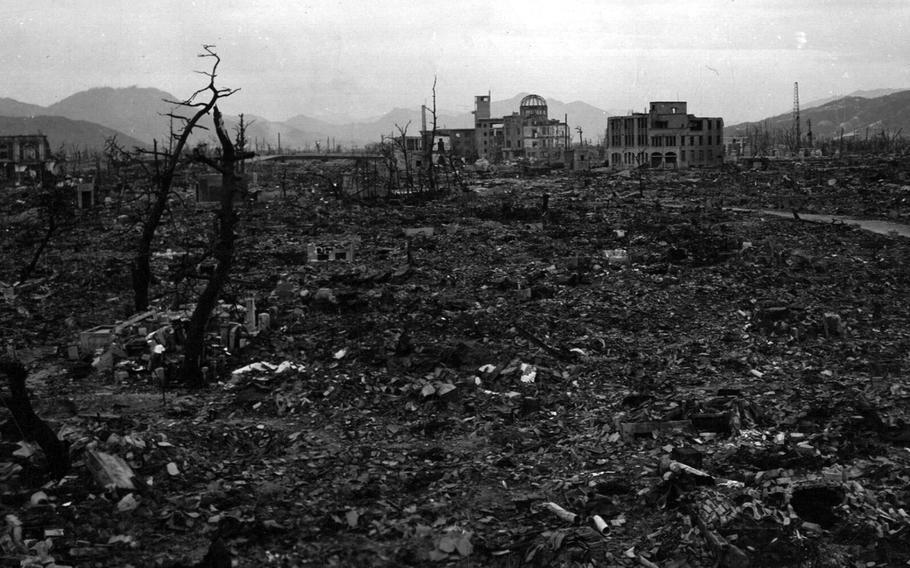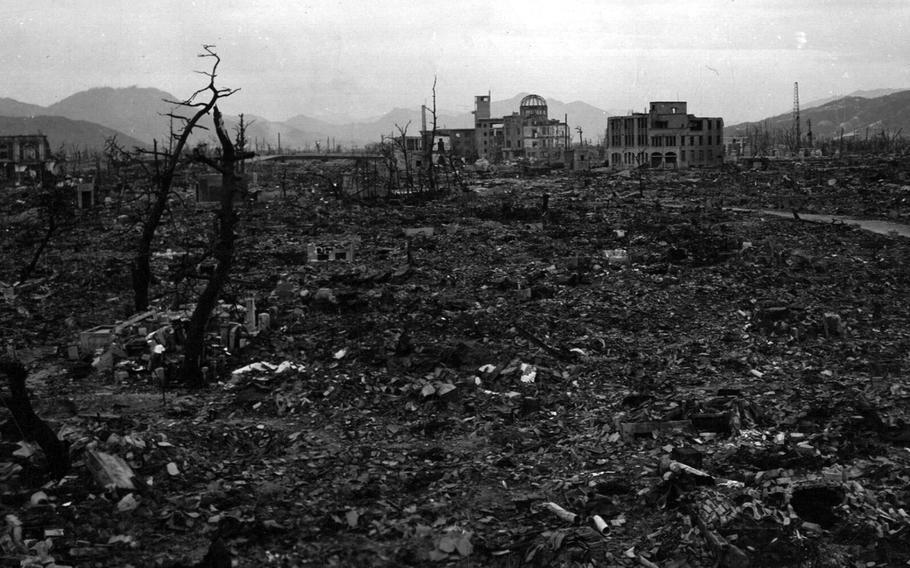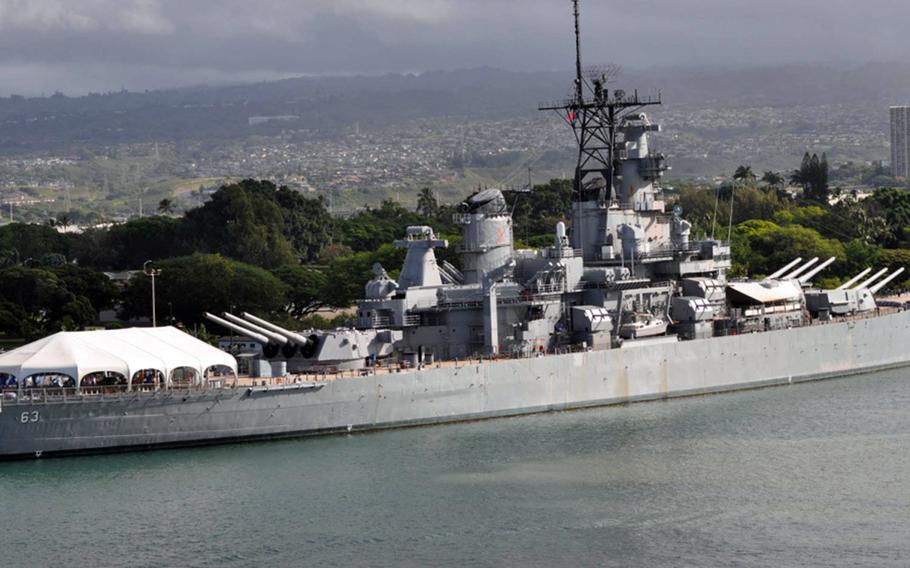 FORT SHAFTER, Hawaii — The cities of Hiroshima and Nagasaki will for the first time send a traveling atomic-bomb exhibit to Hawaii, where it will be displayed on the Battleship Missouri Memorial through the 75th anniversary of the August 1945 nuclear bombing of those cities.
The exhibit will present about 30 panels and 20 items showing the effects of the atomic bomb explosions on the two cities, said Katsunobu Hamaoka, deputy director of Hiroshima Peace Memorial Museum. It will include items such as a statue, lunchbox and clothing, all deformed and altered due to the extreme nature of the nuclear detonation.
The exhibit will be accessible on the mess decks of the historic battleship and open to all visitors paying the general admission of $29.99 from July through Sept. 2, the date Japan officially surrendered in 1945 and ended World War II. The surrender ceremony was held aboard the USS Missouri, which was anchored in Tokyo Bay at the time.
The ship is now a museum docked in Pearl Harbor and has had 9 million visitors since opening in 1999.
U.S. bombers dropped nuclear weapons on Hiroshima and Nagasaki on August 6 and 9, 1945, respectively. An estimated 130,000 to 230,000 people perished as a result of the attack, and survivors have been plagued with health problems through the subsequent decades.
Japan's Asahi newspaper reported the Hawaii exhibit may include clothing and photos of victims severely burned in the blasts.
A survivor of an atomic bombing is also expected to share the experience with visitors, Hamaoka said.
"We hope it will be an opportunity for people to think about what they can do for peace," he said.
Masafumi Honda, a professor of Japanese studies at University of Hawaii-Hilo and a native of Hiroshima, helped secure the exhibit for the university.
"My family has many hibakusha victims," Honda said, using the Japanese term for those who suffered through the blasts.
The university exhibit will close on Oct. 24, which is United Nations Day. "We wanted to end it that day to promote an understanding of cultural differences," Honda said.
The traveling exhibit was first shown in 1995 at American University in Washington, D.C., and since then has moved to several overseas locations each year, with a concentration on nuclear-capable nations, Hamaoka said.
olson.wyatt@stripes.com
Twitter: @WyattWOlson
kusumoto.hana@stripes.com
Twitter: @HanaKusumoto
---
---
---
---