Heavy snow shuts down Sasebo Naval Base
---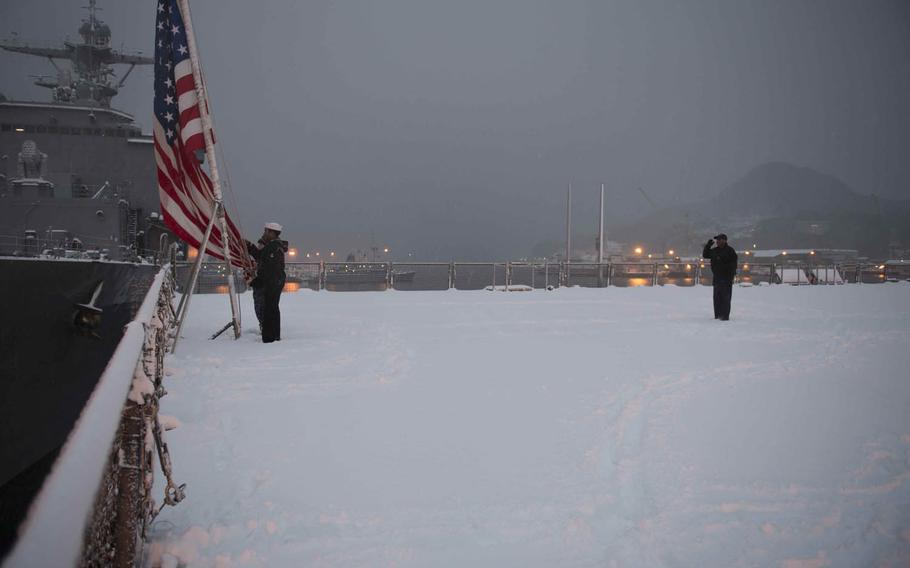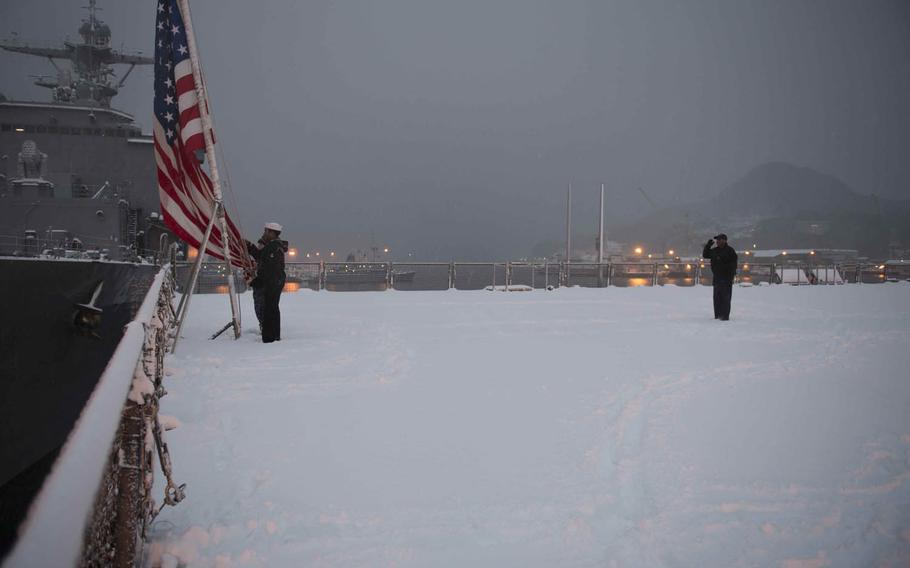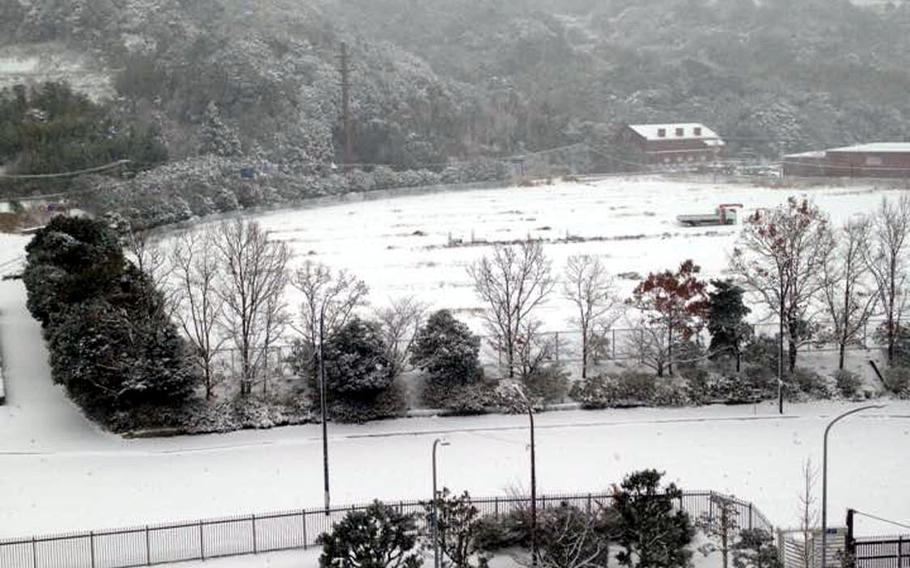 TOKYO – Unusually heavy snowfall since Saturday knocked out some service and brought Sasebo Naval Base operations to a standstill, Navy officials said Monday.
The 8 inches of snowfall at Sasebo, in Japan's southwest, shut down train lines and made several roads impassable, according to Navy officials and Japanese media reports.
Base services remained closed Monday, with only emergency essential personnel reporting for duty, Naval Forces Japan spokesman Cmdr. Ron Flanders said.
Base officials had not yet announced Monday afternoon whether to open for business Tuesday.
Although the snow had stopped, rain was forecast for Monday night, raising the possibility of icy roads. Several base residents reported frozen pipes and water outages on Sasebo's social media pages over the past weekend. Most of the water problems had been fixed by Monday afternoon, with public works personnel continuing to work on the remaining trouble spots, Flanders said.
The snowfall severed road access Sunday to the Navy's Hario housing area, which is separate from the main base. Public works officials gained access to the area Monday.
The base is continuing to assess weather damage, Flanders said.
Navy officials Monday were also encouraging personnel to prepare for future weather emergencies by stashing away water, batteries, lights and other essentials in a disaster preparedness kit.
The snowfall came as much of central and western Japan dealt with heavy snow and wind gusts.
Subtropical Amami Island, about 200 miles south of the Japanese main islands, saw snowflakes for the first time in 115 years, the Japan Meteorological Agency reported.
Twitter: @eslavin_stripes
---
---
---
---