Hawaii eases rabies vaccination protocol for pets arriving in the state
by
Wyatt Olson
August 31, 2018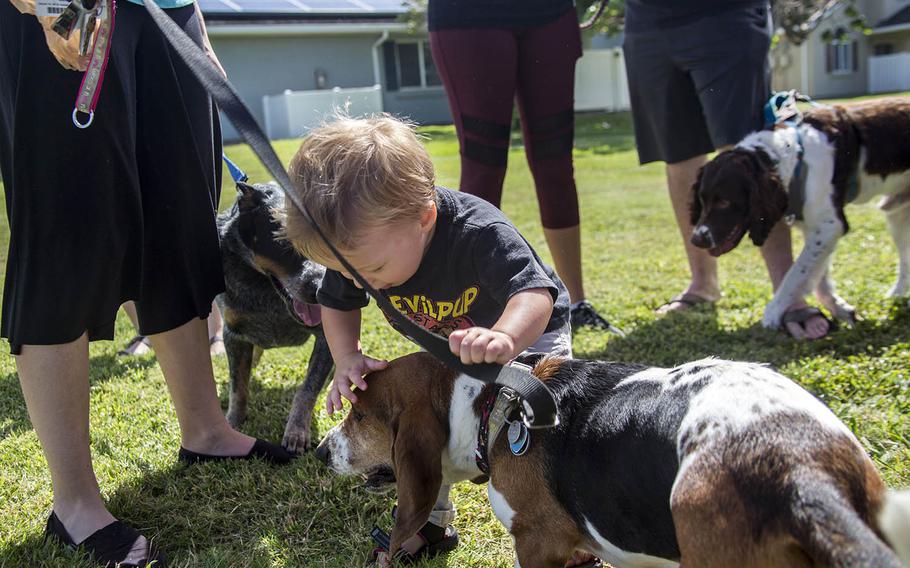 FORT SHAFTER, Hawaii — Bringing your pet dog or cat to Hawaii just became a bit easier — but a hair more expensive.
A revision to the state's rabies quarantine program that goes into effect Friday considerably reduces the post-vaccination waiting period pets require before being brought to Hawaii, which is the only rabies-free state in America.
Under previous rules, pets were required to undergo a waiting period outside Hawaii of 120 days after the blood antibody test, or FAVN, and a waiting period of 90 days from the last rabies vaccination before arriving in the state.
The new rules reduce waiting periods for each to 30 days.
The fee for "direct airport release," meaning owners can take their pets with them at the time of their arrival, is increasing from $165 to $185.
To qualify for direct airport release and avoid a lengthy physical quarantine, pets must comply with strict protocols.
Pets not following the protocol are subject to a 120-day in-state quarantine upon arrival.
"These quarantine rule changes have been researched to maintain adequate safeguards to keep rabies and other tick-borne diseases out of Hawaii," Gov. David Ige said in a news release announcing the final implementation of the new rules.
Tick-borne Lyme disease has continued to spread on the mainland's Northeast region and Upper Midwest, but the type of tick responsible for its spread has not yet been found in Hawaii.
"It is vitally important that we protect our state from the introduction of rabies, not only for animal health, but human health," Ige said.
Last year, the Hawaii Department of Agriculture, which implements the rabies-prevention protocols, processed more than 16,500 dogs and cats entering Hawaii, of which 90 percent were qualified to be released upon arrival at the airport, according to the governor's office.
Requirements for pets to qualify for release upon arrival at Oahu's Daniel K. Inouye International Airport in Honolulu are:
Two rabies vaccinations, with the last one given no more than a year prior to arrival if a one-year licensed vaccine was given or no more than three years prior to arrival if it was a three-year vaccine Microchip implantation Blood serum rabies test resulting in rabies antibodies at a level greater than 0.5 units per milliliter The newly amended 30-day pre-arrival waiting period Health certificate issued by an accredited veterinarian no more than 14 days before arrival documenting no signs of infections, contagious diseases or parasites such as ticks and fleas Inspection of pet at Hawaii airport for external parasites Hawaii officials must receive all required paperwork more than 10 days before the pet's arrival Janelle Saneishi, a spokeswoman for the state's Department of Agriculture, said the most frequently overlooked requirement preventing pet owners from same-day release is failure to submit all documentation to Animal Quarantine Station 10 days before arrival. She said military personnel are often under the impression that the paperwork can be brought upon arrival.
All is not lost in such cases, however, as long as all other requirements have been followed.
The pet will be processed within five days – with a higher processing fee of $244 – after which an owner can take the animal home.
olson.wyatt@stripes.com Twitter: @WyattWOlson