Guam's pandemic death toll rises to 46 after governor eases some restrictions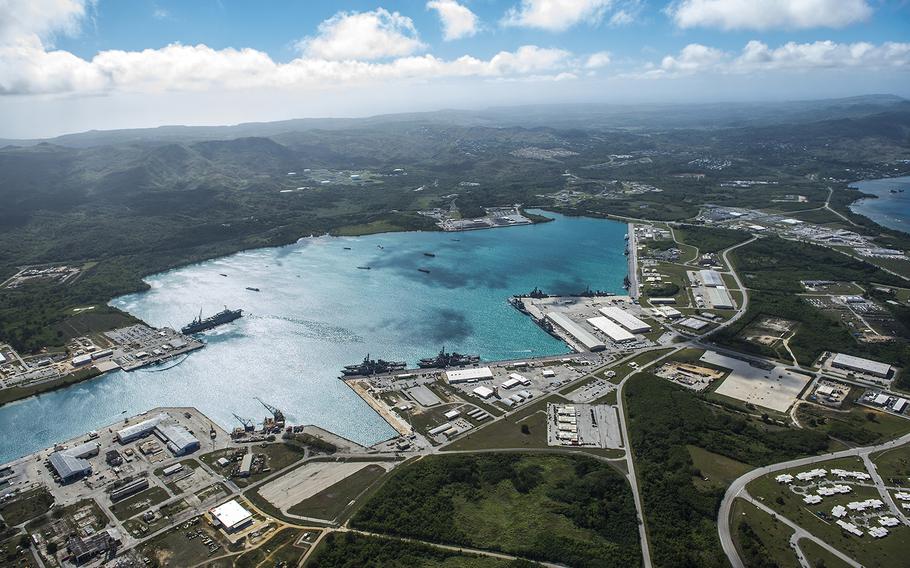 Stars and Stripes is making stories on the coronavirus pandemic available free of charge. See other free reports here. Sign up for our daily coronavirus newsletter here. Please support our journalism with a subscription.
Guam's coronavirus death toll surged into the 40s on Friday, the same day Gov. Lou Leon Guerrero relaxed restrictions on nonessential businesses under a stay-at-home order that was shifted to an "advisory."
A 56-year-old woman died Friday evening at Guam Memorial Hospital, becoming the U.S. territory's 40th virus-related fatality. A 45-year-old man died of the illness about a half-hour later at the same facility.
On Saturday, the island announced two more coronavirus victims, an 83-year-old woman and a 53-year-old man. Three more deaths were announced Monday evening – a 58-year-old woman, a 79-year-old man and a 44-year-old woman – bringing Guam's pandemic death toll to 46.
"We cannot let our guard down," Guerrero said in a statement Monday announcing the latest deaths. "Our actions do not just affect us – they affect our family, friends, colleagues, and community. We need to do whatever we can to end our days of grief."
As of Monday evening, the island had recorded 2,390 coronavirus infections. At least 267 of those have been U.S. service members.
Guam has been under a government-mandated "Pandemic Condition of Readiness 1" and stay-at-home order since mid-August that shuttered businesses, forced schools to use virtual instruction, prohibited most public gatherings and closed parks and beaches.
As of noon Friday, the order became a "safer-at-home advisory," allowing some businesses to operate at 25% capacity. These include retail stores, personal care service, such as hair and nail salons, and "general office work." In-person outdoor dining is also permitted.
"Diners must be members of the same household, tables are limited to 6 people, and there must be six feet of distance between tables," the order says. "Eating and drinking establishments must additionally keep a log of customers."
While public gatherings remain prohibited, recreational activities, including golf, tennis and scuba diving, are now permitted.
After the new guidance was announced, the commander of Joint Region Marianas, which oversees Naval Base Guam and nearby Andersen Air Force Base, urged troops and their families not to let their guard down.
"It is likely that you, like me, are experiencing some level of 'COVID fatigue,'" Rear Adm. John Menoni said in a statement Friday, using the name of the respiratory disease caused by the coronavirus. "This is normal, as for the past 7 months I have asked you to limit your travel and stay home when able, to physically distance, and wear protective face coverings. I know these mitigation measures are annoying but they are necessary to prevent the tragedies that some of us have experienced."