Guam's lieutenant governor tests positive for coronavirus days after governor became infected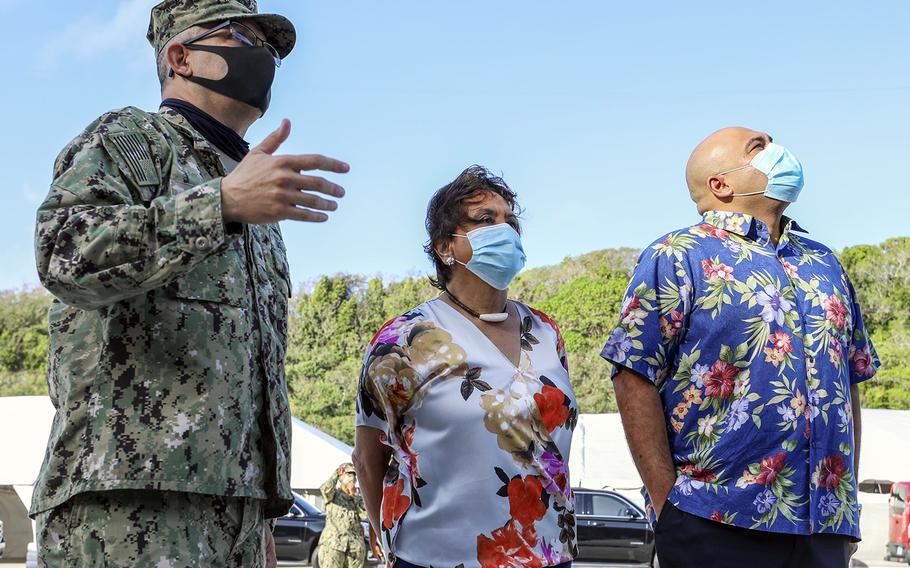 Stars and Stripes is making stories on the coronavirus pandemic available free of charge. See other free reports here. Sign up for our daily coronavirus newsletter here. Please support our journalism with a subscription.
Guam's lieutenant governor tested positive for the coronavirus Wednesday, just days after the U.S. territory's leader, Gov. Lou Leon Guerrero, announced her infection.
After receiving a negative result earlier in the week, Lt. Gov. Josh Tenorio said in a statement late Wednesday that he had continued to monitor himself for symptoms, practice social distancing and wear a face mask. However, that afternoon he "began to exhibit mild symptoms, including a slight fever, chills, and a cough, and felt it was necessary to test again."
He received the positive result Wednesday evening.
Guerrero announced Monday that she and her husband were quarantining at home after receiving positive results on Saturday.
Guerrero said she learned last week that she had come into contact with a close relative who had become infected with COVID-19, the respiratory disease caused the virus.
She and her husband tested negative at the time but immediately limited travel to essential functions only, a statement said. She began to exhibit symptoms Saturday and received a positive test result that evening.
"I have been in home quarantine since this weekend and will be isolated pending my recovery," she added.
Both Guerrero and Tenorio said they "remain in good health."
The island has had 477 confirmed cases and five deaths as of Thursday, according to the Guam Department of Health and Social Services. Fifty-one U.S. service members have tested positive.