Guam reports three coronavirus deaths, including the island's second youngest pandemic fatality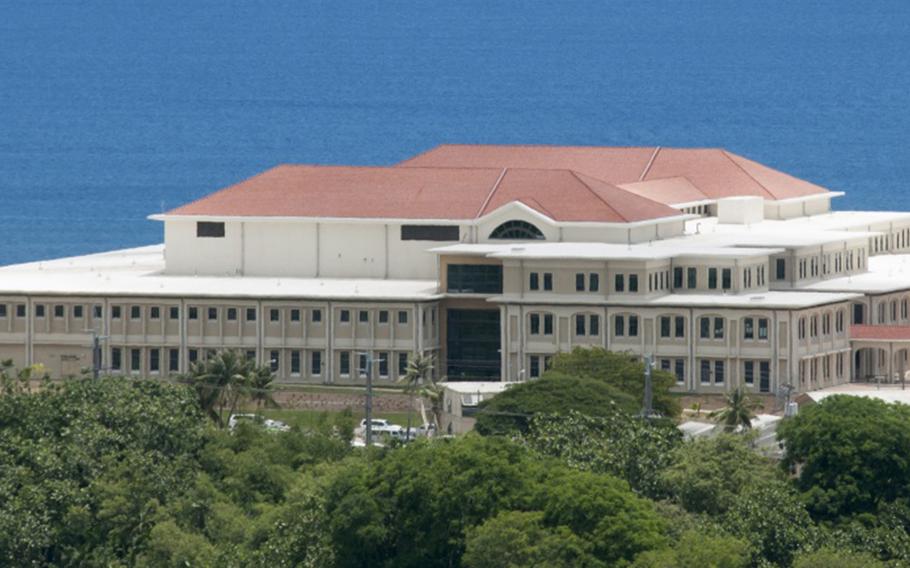 Stars and Stripes is making stories on the coronavirus pandemic available free of charge. See other free reports here. Sign up for our daily coronavirus newsletter here. Please support our journalism with a subscription.
The Guam governor's office said three people died of the coronavirus Tuesday, bringing the island's pandemic death total to 13.
The first death, which happened just after midnight at Guam Memorial Hospital, was a 73-year-old woman who had "underlying health issues," according to a statement issued Tuesday.
The second patient, a 36-year-old woman who died hours later at the same hospital, is the island's second youngest fatality related to the virus, the statement said. The youngest was 34.
Both women were not known to have had the illness before being hospitalized.
The third patient was a 74-year-old man who died at about 9 a.m. at Naval Hospital Guam, the statement said.
Gov. Lou Leon Guerrero, who recovered from the illness after testing positive last month, said in the statement there have been "too many days filled with grief and too many lives lost."
"Thirteen people have succumbed to this virus," she said. "Contrary to what some have said, not all of them were elderly — two of them were in their thirties, with their lives ahead of them."
The U.S. territory has been under a government-mandated "Pandemic Condition of Readiness 1" since Aug. 15. The order, which is now set to expire Sept. 30, shutters nonessential businesses; forces schools to shift to virtual instruction; prohibits most public gatherings; and closes parks and beaches to most visitors.
A stay-at-home order is in effect until at least Friday that directs "all persons in Guam" to remain in their residences, except for essential activities such as shopping for food, obtaining medical care or commuting to and from work.
As of Tuesday evening, Guam had recorded 1,447 coronavirus cases, according to the governor's office. Of those, 219 are U.S. service members.