Guam lawsuit says Navy should pay its share of dump cleanup
by
Matthew M. Burke
March 7, 2017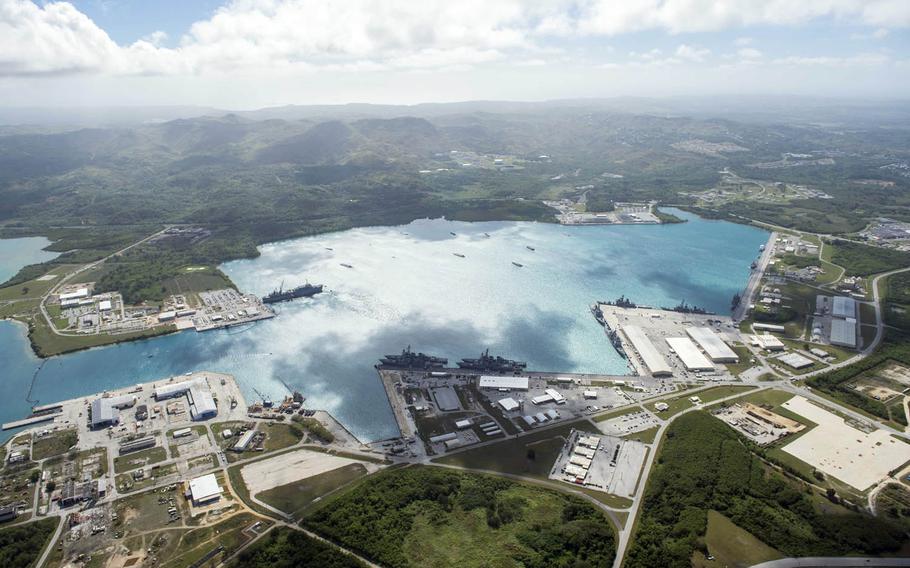 Guam has filed a lawsuit against the Navy, claiming the service is partially responsible for environmental contamination at a closed landfill once used for municipal and military waste.
The U.S. territory is also hoping to collect a share of past and future cleanup costs totaling more than $200 million, according to the civil complaint filed Thursday at a U.S. district court in Connecticut.
"Guam should not be left to shoulder the full financial burden of having closed Ordot Dump when it is clear that the United States Navy is also responsible for the environmental condition of the dump," Guam Attorney General Elizabeth Barrett-Anderson, who authorized the suit, said in a statement.
In 2002, the U.S. government sued Guam under the Clean Water Act, saying that discharge from the unlined and uncapped landfill was leaking into the Lonfit River and two of its tributaries, the complaint said.
This eventually led Guam to agree to close the landfill and shoulder the burden to repair the environmental damage, which included capping the landfill, installing stormwater management ponds, discharge water storage tanks and a sewer line.
That work began in 2013 and continues today.
The suit alleges the dump was under Navy and U.S. government supervision before World War II and through the early 1970s, when it was handed over to local authorities.
Guam is seeking to tether the Navy to the cleanup under the Comprehensive Environmental Response, Compensation, and Liability Act of 1980, a federal statute that makes a "potential responsible party."
The Environmental Protection Agency determined that the Navy was a "potential responsible party" in 1988, according to the complaint.
Navy officials in Guam said they could not comment about ongoing litigation.
"For 10 years, we have had to pay the enormous costs associated with the suit filed by the federal government against Guam to close Ordot Dump, despite the fact that the federal government also bore liability," Barrett-Anderson said in the statement. "We have spent more than $200 million thus far, and we expect to continue to incur future costs for post-closure remedies at Ordot. This lawsuit is long overdue."