Guam-based airman acquitted of aggravated sexual assault charge
by
Matthew M. Burke
March 19, 2019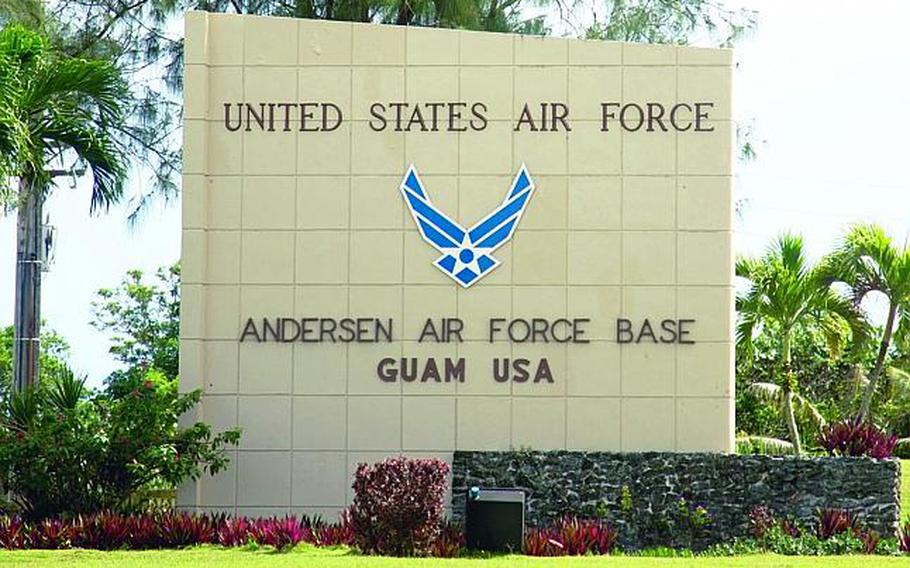 An airman assigned to Andersen Air Force Base on Guam has been acquitted of aggravated sexual assault and will be allowed to resume his military career.
Tech. Sgt. Jacory Royster of the 36th Security Forces Squadron was found not guilty Friday of the most serious charge against him after a four-day court-martial, according to a trial report provided to Stars and Stripes.
Prosecutors alleged that Royster in July had touched a woman's back, buttocks and leg without her consent.
Several people levied those accusations against Royster, 36th Wing spokesman Tech Sgt. Jake Barreiro said last month. Royster was not placed in pre-trial confinement pending trial.
However, Royster was found guilty of using indecent language and telling several servicemembers they could consume alcohol, as long as they did so out of his sight, a violation of Article 134 of the Uniform Code of Military Justice, the report said.
Royster will be reprimanded for his conduct and forced to forfeit $4,800.