Four injured after Japanese military helicopter flips over at Iwakuni
by
Hana Kusumoto
August 18, 2017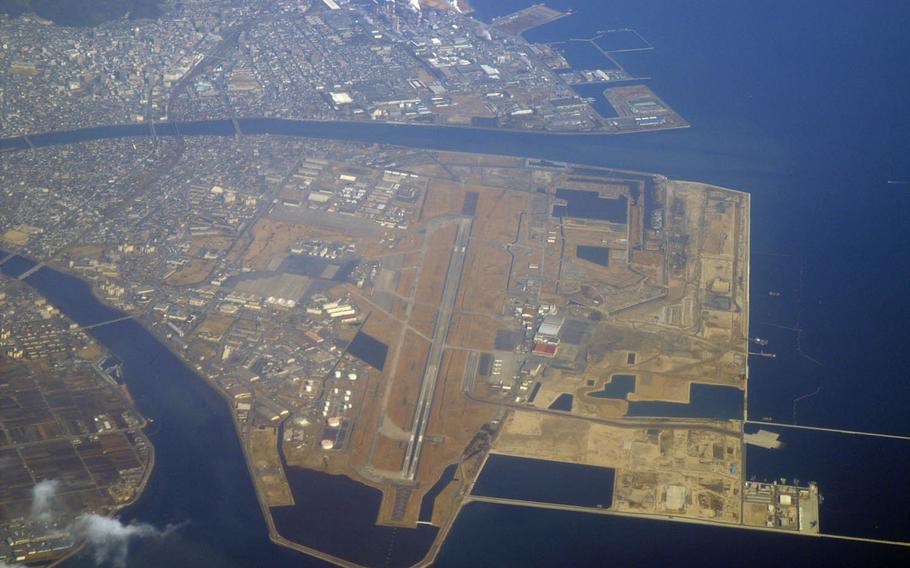 TOKYO — Four Japanese servicemembers were injured Thursday when their CH-101 helicopter flipped over and crashed onto the ground while training at Iwakuni Air Base.
The Japan Maritime Self-Defense Force aircraft was conducting cargo-lifting drills about 2:20 p.m. when the incident occurred, said a JMSDF spokesman at the base, which is jointly used by the U.S. Marine Corps. The helicopter is assigned to the Shirase, a Yokosuka-based icebreaker ship used for Antarctic expeditions.
Four of eight crewmembers suffered minor injuries, such as bruising, and were taken to local hospital, the spokesman said.
The extent of the damage and cause of the accident is under the investigation, he added. Japanese TV news reports showed images of the helicopter lying on its side with its rotor damaged and debris scattered around the aircraft
The crash occurred in the eastern side of the base, the spokesman said. The area is used by the JMSDF flying boats and the cargo-lift training, he said.
The spokesman would not confirm whether the crash affected base operations. Local broadcaster TV Yamaguchi reported that runways used jointly by Marines, JMSDF and commercial airlines were closed for a short time after the crash, but reopened without affecting commercial airline operations.