Former US service members sentenced in 2018 drug-related slaying in Taiwan
by
Matthew M. Burke
February 19, 2020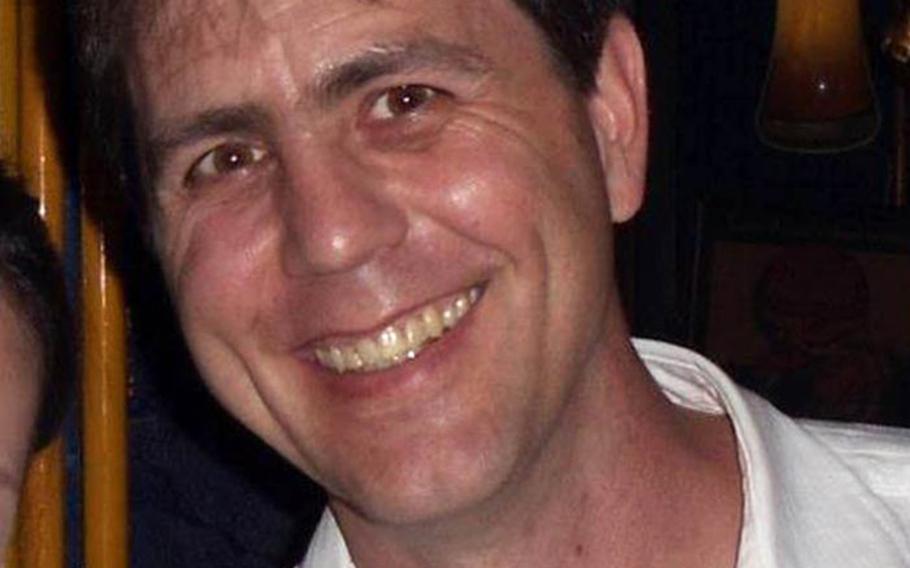 Two former U.S. service members were among four men handed prison sentences Saturday by a Taiwanese court for the grisly drug-related homicide of a Canadian schoolteacher in summer 2018.
Ewart Odane Bent, a Marine veteran who was 30 at the time of the killing, was given 12 years and six months in prison by a panel of judges in New Taipei District Court after he was found guilty of murdering Ramgahan Sanjay Ryan, 43, the evening of Aug. 21, 2018, according to a report from the state-run Central News Agency.
Bent had confessed to his role as an accomplice in the killing and testified against the others.
Jason Hobbie, 46 at the time and a former Army paratrooper, received 18 months for aiding and abetting the murder, the news agency reported. He's been jailed since October 2018.
The men were sentenced along with two others. Israeli-American and former Israel Defense Forces soldier Oren Shlomo Mayer, who was 37 at the time and labeled the mastermind by prosecutors, received life imprisonment, the news agency said. Wu Hsuan, then a 21-year-old Taiwanese-Canadian nightclub promoter, received six months for aiding and abetting the crime.
All four men have the right to appeal, the report said.
The manner of Ryan's death shocked Taiwan. He was strangled, his body dismembered with machetes and the parts tossed in plastic bags into the Xindian River.
Mayer moved to Taiwan in 2015 and opened a tattoo shop, local media reports said. Bent taught English at several schools in New Taipei.
Ryan, Bent and Mayer were reportedly involved in a local drug ring that sold marijuana, the Taiwan News said. Bent and Mayer suspected Ryan had become a police informant when some of their colleagues were arrested on drug-related charges.
After his arrest, Bent told authorities that he and Mayer lured Ryan to a riverside park in New Taipei City where they ambushed him. Mayer strangled an inebriated Ryan with a wire chord before they cut up his body, local media reports said.
Police zeroed in on Bent because Ryan's phone showed they had argued over drugs, Taiwan News reported. Bent's phone also placed him in the area at the time of the killing.
Bent denied killing Ryan and instead fingered Mayer, who fled to the Philippines shortly after the slaying. Mayer was arrested two weeks later and extradited to Taiwan to stand trial.
Bent also implicated Hobbie.
Hobbie told police he brought gasoline to the park at Mayer's request, shot off some fireworks and left the scene without witnessing or participating in the homicide, Taipei Times reported, citing police.
However, prosecutors alleged that Hobbie alerted Mayer and Bent of Ryan's arrival with fireworks and provided the gasoline to help burn their bloody clothes, Taiwan News said.
Hobbie told the court he suspected something serious was going to happen, but not a homicide.
burke.matt@stripes.com Twitter: @MatthewMBurke1