Former Thunderbird pilot takes command of 36th Wing at Andersen Air Force Base, Guam
by
Seth Robson
July 9, 2020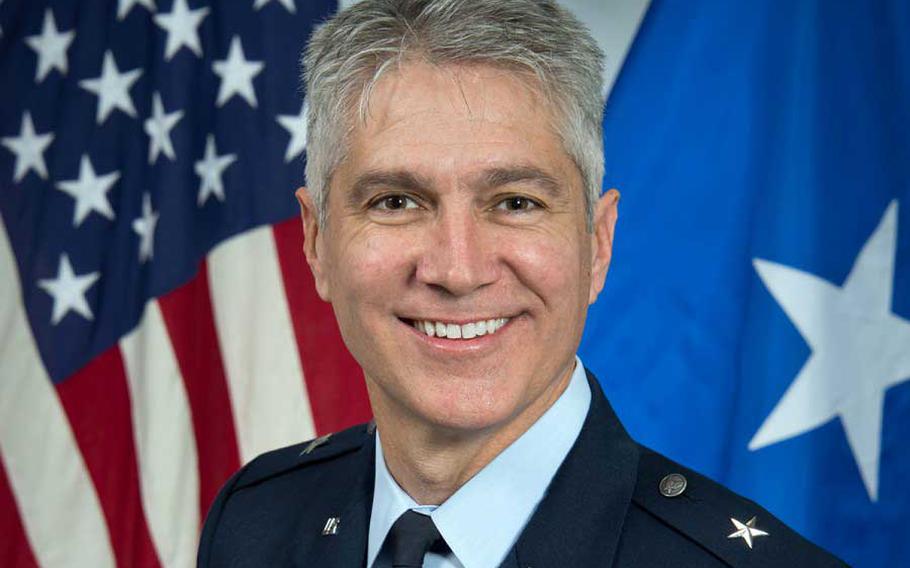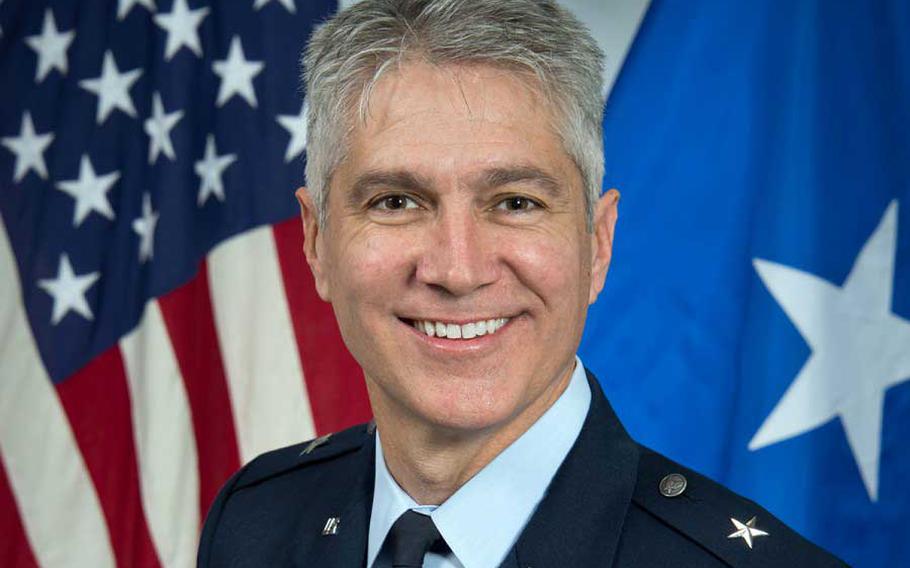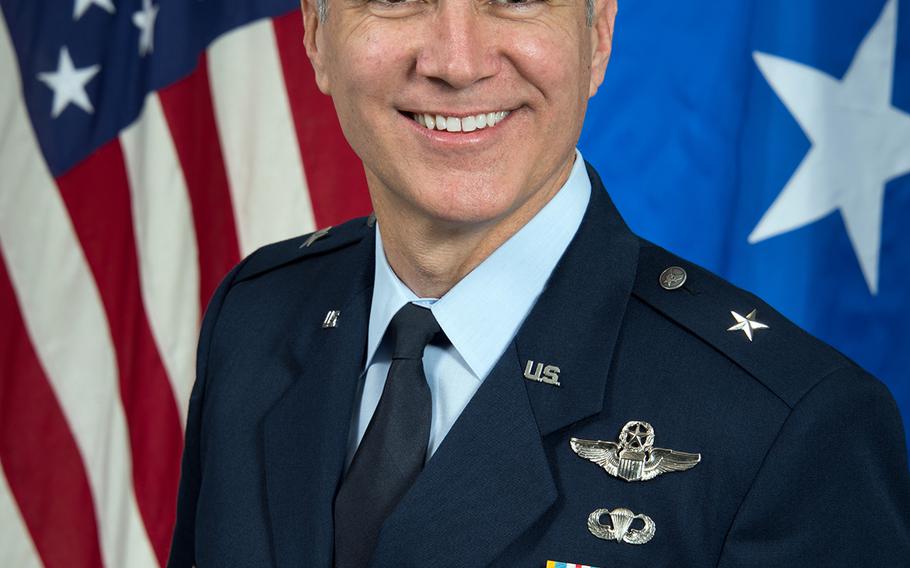 A former Air Force Thunderbird and combat pilot assumed command of the 36th Wing at Andersen Air Force Base, Guam, on Wednesday.
Brig. Gen. Jeremy Sloane, an F-16 Fighting Falcon pilot with 2,500 flying hours, took command of the wing's five groups and 20 squadrons along with 14 joint tenant units from outgoing commander Brig. Gen. Gentry Boswell, the wing said in a statement Wednesday.
Sloane will oversee U.S. Indo-Pacific Command's Bomber Task Force, theater security packages, contingency response, and humanitarian and disaster-relief operations.
At Andersen, he commands 7,900 troops and civilians and supports management of other bases in the area as deputy commander of Joint Region Marianas, according to information posted on Andersen's official website.
Sloane graduated from the Air Force Academy in 1992 with an engineering degree and qualified as an F-16 pilot. He served as the Thunderbirds' operations officer, commanded the 8th Fighter Wing at Kunsan Air Base, South Korea, and served on the Joint Staff. He has 235 combat hours over Europe and Iraq.
His last assignment was as the commandant of the Air War College at Maxwell Air Force Base, Ala.
Boswell is headed for the Pentagon, where he will become director of manpower, organization and resources for the deputy chief of staff at Air Force headquarters, according to the wing public affairs office.
During the change-of-command ceremony, Sloane accepted the wing's guidon from Boswell. He also received a swagger stick bearing the wing's emblem that dates to 1940, when the unit was known as the 36th Pursuit Group, according to the Air Force statement.
"To the men and women of the 36th Wing, I am thrilled to be a part of this great wing, mission and culture, and I'm humbled to be your commander," Sloane said, according to the statement. "I'm excited and ready to get to work. I look forward to continuing to build relationships with [the territorial government of Guam] and our military partners, neighboring villages and mayors."
robson.seth@stripes.com Twitter: @SethRobson1