Former squadron commander returns to Japan to command Iwakuni
by
James Bolinger
August 22, 2019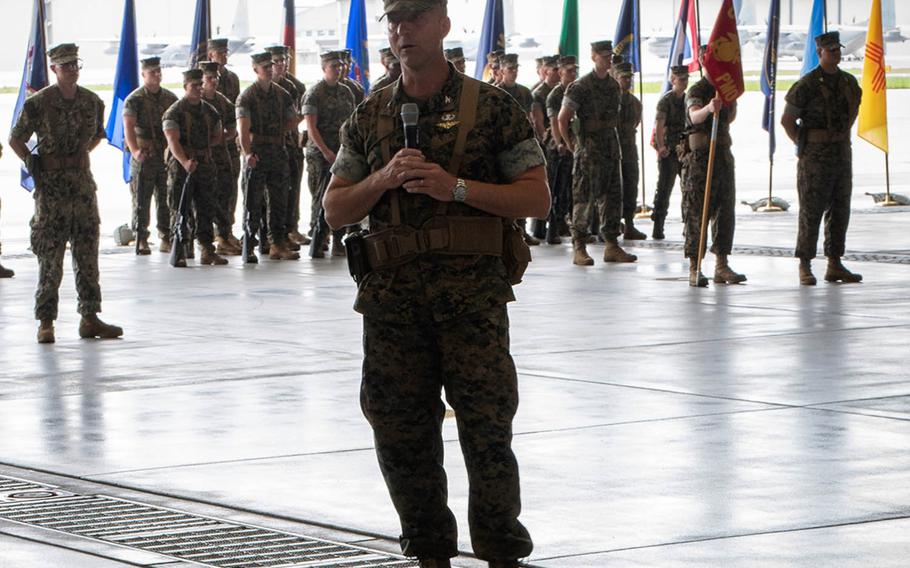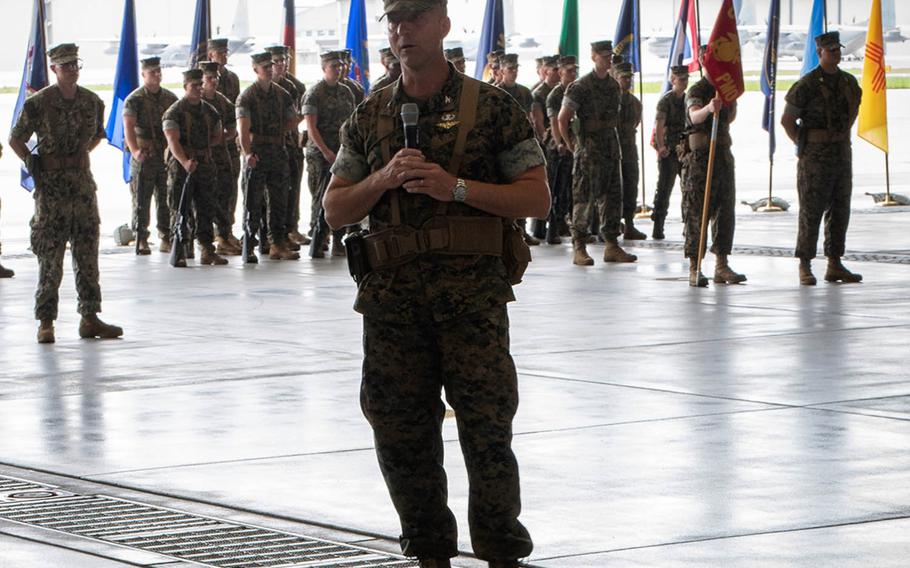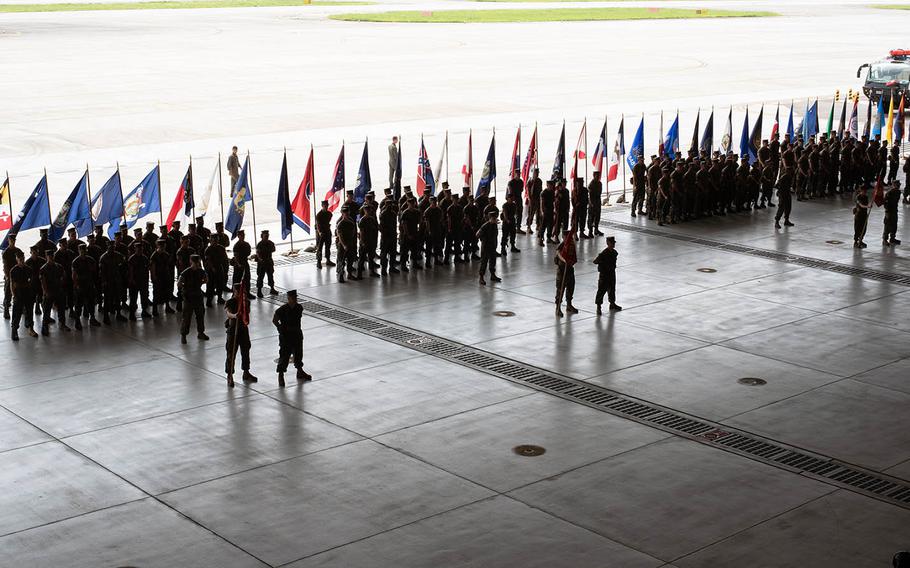 MARINE CORPS AIR STATION IWAKUNI, Japan — A Marine colonel with prior experience at the base returned Thursday to assume command of Marine Corps Air Station Iwakuni.
Col. Frederick L. Lewis Jr. took over from Col. Richard F. Fuerst in a ceremony in front of a formation of Marines.
Lewis, an F/A-18 Hornet pilot, returns to MCAS Iwakuni after a tour in London as the lead planner for United Kingdom military operations in the Middle East.
He was previously the commander of the Headquarters and Headquarters Squadron at Iwakuni from June 2012 to June 2014. He left that post for studies at the National War College in Washington, D.C., according to his official biography.
"I am honored to have the opportunity to return to Iwakuni," Lewis said in a written statement provided to the media before the ceremony. "I am humbled to command the finest Marines, Sailors, civilians and Japanese partners that make up MCAS Iwakuni. The capabilities of this installation, and the special relationship that we have with the community makes this one of the most important locations for US and Japanese forces in the region."
After three years in command, Fuerst, an MV-22 Osprey pilot, departs Iwakuni to become the director of operations for Marine Corps Installations Command at the Pentagon.
During his tenure, Fuerst oversaw the final stages of the $7 billion overhaul of MCAS Iwakuni, which is home to the Marine Corps most advanced fighter, the F-35B Lightning II. He also coordinated the relocation of the Navy's Carrier Air Wing 5 from Naval Air Station Atsugi to MCAS Iwakuni in 2018. The air wing is currently attached to the aircraft carrier USS Ronald Reagan, which is based at Yokosuka Naval Base, Japan.
MCAS Iwakuni is the home for nearly 16,000 servicemembers and their families from Marine Aircraft Group 12, Carrier Air Wing 5 and Fleet Air Wing 31 of the Japan Maritime Self-Defense Force.
bolinger.james@stripes.com Twitter: @bolingerj2004