Former Eighth Army commander Campbell dies
by
Seth Robson
February 10, 2016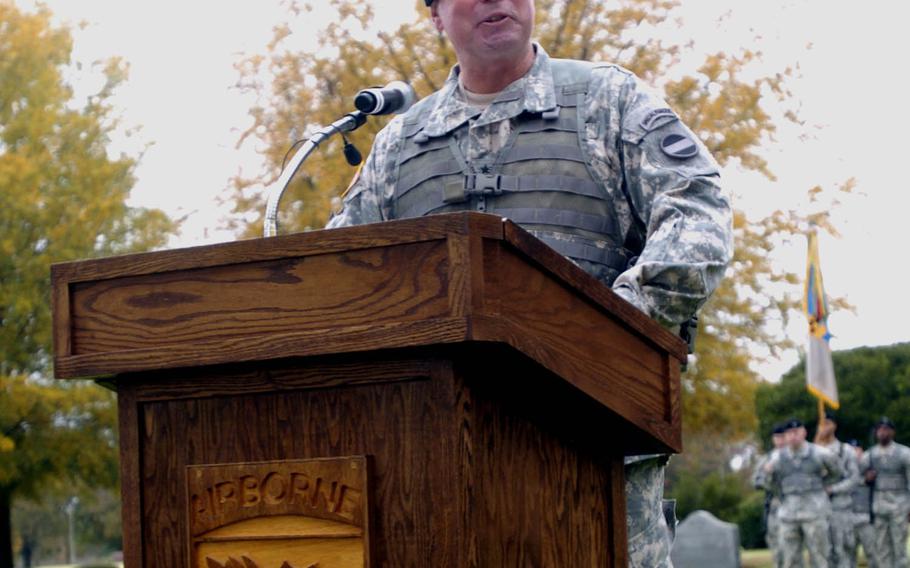 Former Eighth Army and Army Forces Command chief Gen. (retired) Charles C. "Hondo" Campbell died Monday after a lengthy illness, according to The Times, his hometown newspaper in Shreveport, La.
Campbell, 68, was the Army's last continuously serving officer who had seen action in the Vietnam War, according to an Army statement released at the time of his retirement in 2010.
"When I went to Vietnam, we had more than 500,000 soldiers in Vietnam (alone)," Campbell said in the statement.
There are fewer active-duty soldiers than that in the entire Army today with plans to cut troop strength to 450,000 by the end of 2017.
During his service, Campbell saw the Army's transition to an all-volunteer force, the collapse of the Soviet Union and the counterinsurgency campaigns that followed the Sept. 11, 2001, terrorist attacks.
He spent his final four years in uniform as chief of Forces Command, overseeing all continental U.S.-based conventional operating forces.
He earned his commission through the Reserve Officer Training Corps at Louisiana State University. After Special Forces training, Campbell taught tactics at Forces Armee' Nationale Khmer Training Command, Army Advisory Group, Phouc Tuy Training Battalion, U.S. Army, Vietnam. While in Vietnam, he subsequently served as A-Detachment executive officer and commander, according to the statement. In retirement, Campbell mentored Army and coalition leaders in South Korea and Afghanistan, and traveled to Korea numerous times, the Times reported.
Among those paying respects was his friend, retired Army Lt. Gen. Russel Honore, a former 2nd Infantry Division commander in Korea and the general who led relief efforts in New Orleans in the wake of Hurricane Katrina.
"Rest in peace, General Hondo Campbell," Honore wrote on Facebook, according to the Times. "Rest well boss, we shall see you on the high ground."
robson.seth@stripes.com Twitter: @SethRobson1
---
---
---