Fashion inspired by a global pandemic: Photo project helps Yokota family fend off stay-at-home boredom
by
Theron Godbold
April 2, 2020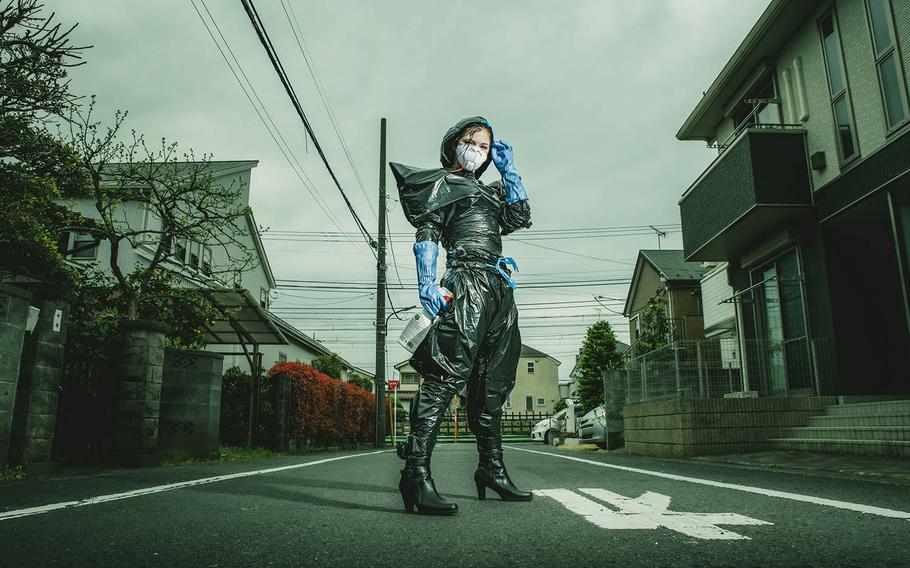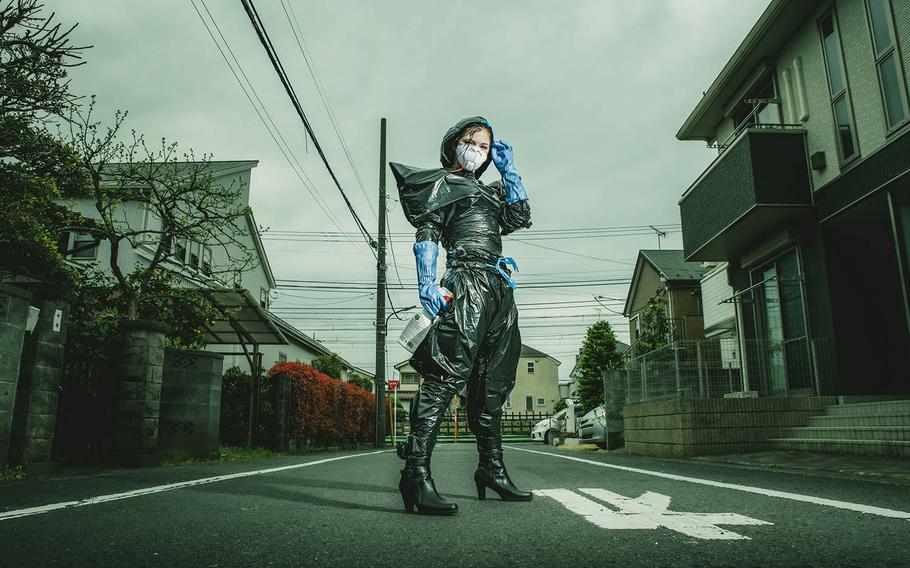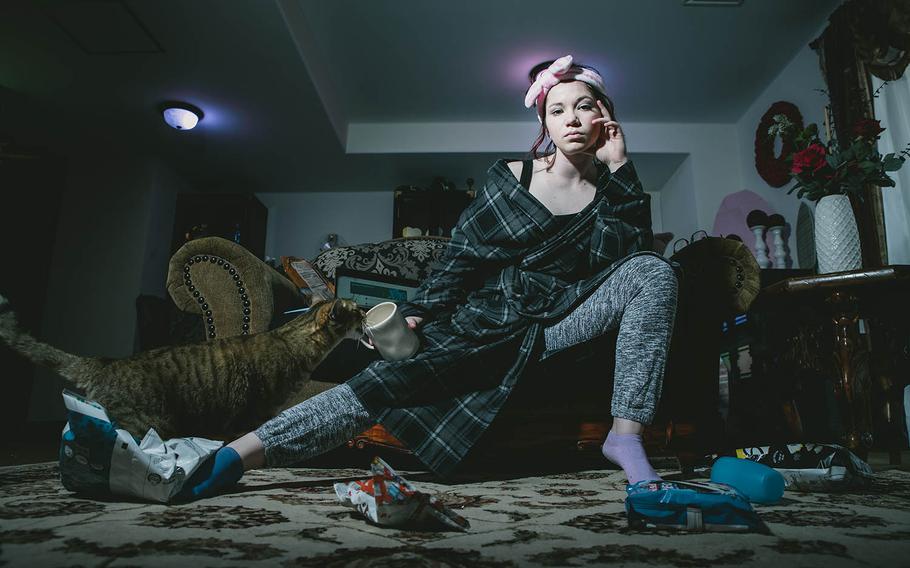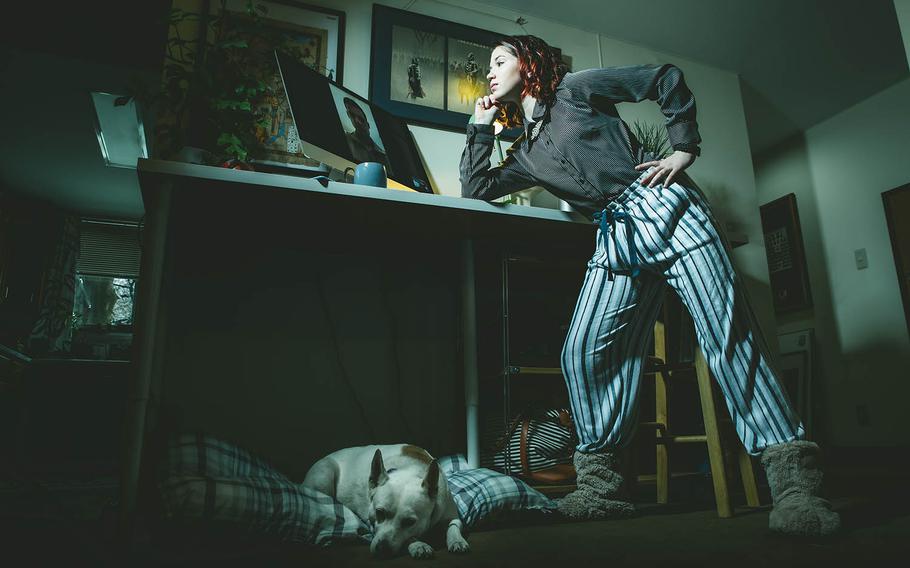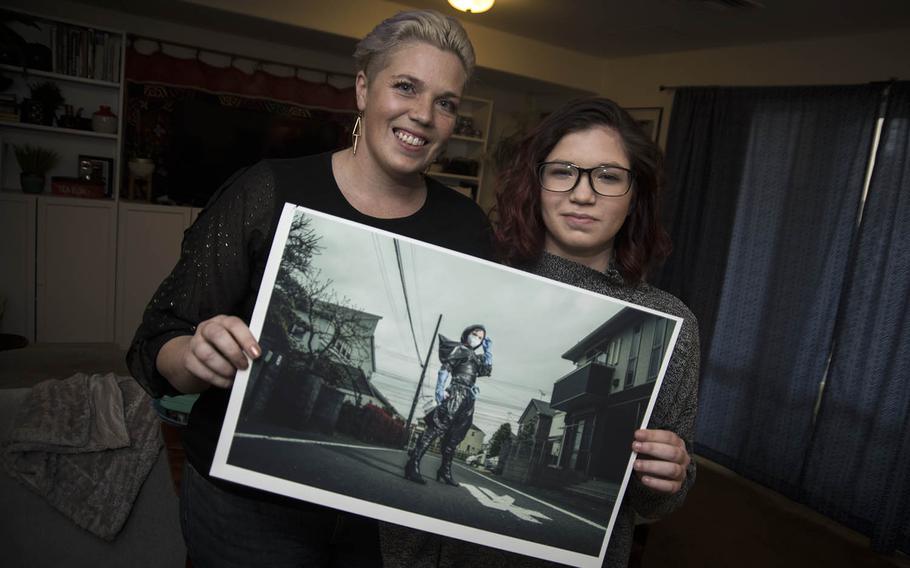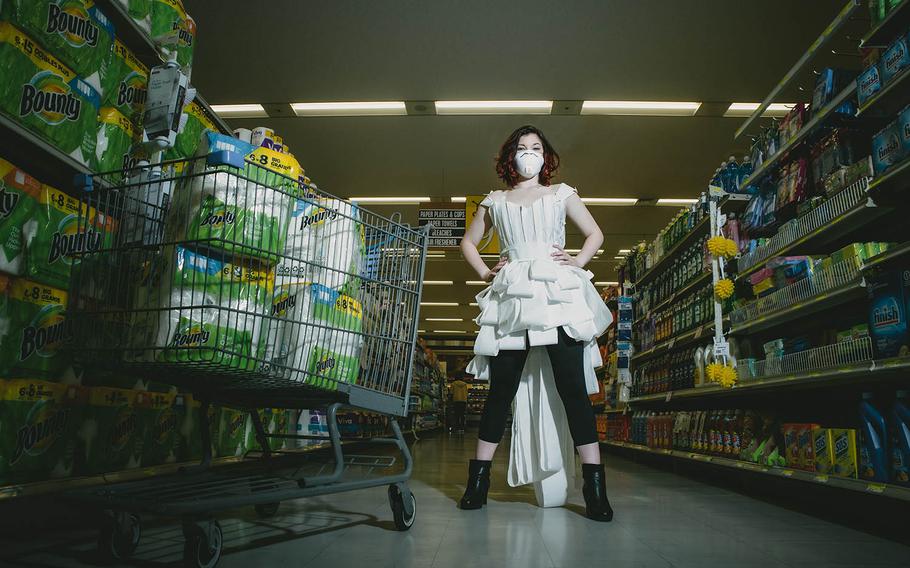 YOKOTA AIR BASE, Japan — As the populations of entire nations languish in coronavirus lockdowns, under stay-at-home orders or in self-isolation, they're finding ways to cope with being cooped up for days on end.
Cari Payer and her daughter, Sage, found a creative outlet of their own at Yokota, the home of U.S. Forces Japan in western Tokyo.
"We had an idea for a project that came from social media and all of the memes," Cari Payer said.
Ubiquitous Facebook and Twitter memes skewer the downward wardrobe spiral as the days drag on: Mad Max, for example, garbed on day one of "what I thought I would wear during the apocalypse," versus a disheveled figure in sloppy pajamas on day four.
From such fodder the Payers drew their inspiration for a satirical photo shoot they posted to Instagram and www.caripayerphotography.com.
"I came to [Sage] with this crazy idea and she helped me," Cari said.
Cari, a professional photographer, has taught photography classes at the arts and crafts center at the base, where she lives with Sage, 14, and her husband, Taylor Oney, resident engineer for the Army Corps of Engineers.
"We talked about the idea of a toilet paper dress, which led to the trash bag dress, which is similar to what we have seen people wearing on social media," Sage said.
In about a week the family duo put together multiple wardrobes for their photoshoot and worked with friends and neighbors to iron out locations and other props. The result was "COVID-19 Spring Collection," fashion inspired by a global pandemic.
Mother and daughter said their project turned a difficult time into an opportunity for self-improvement and stronger family ties.
"I think taking this opportunity to look at this in a different way and say, 'OK, we're spending time together and how can we become closer as a family,'" Cari said. "I think if anyone is capable of weathering this it's a military family. We are pretty used to being a team together."
Sage had a final bit of advice for those who may be stuck inside.
"Think of it as not being quarantined but just being home and take the time to sit and do something creative; do something that helps you not feel like you're stuck," she said. "Be productive and do something that makes you feel accomplished."
godbold.theron@stripes.com Twitter: @GodboldTheron