Family of Marine killed in Osprey crash raises funeral-related expenses in 2 days
by
Matthew M. Burke
August 9, 2017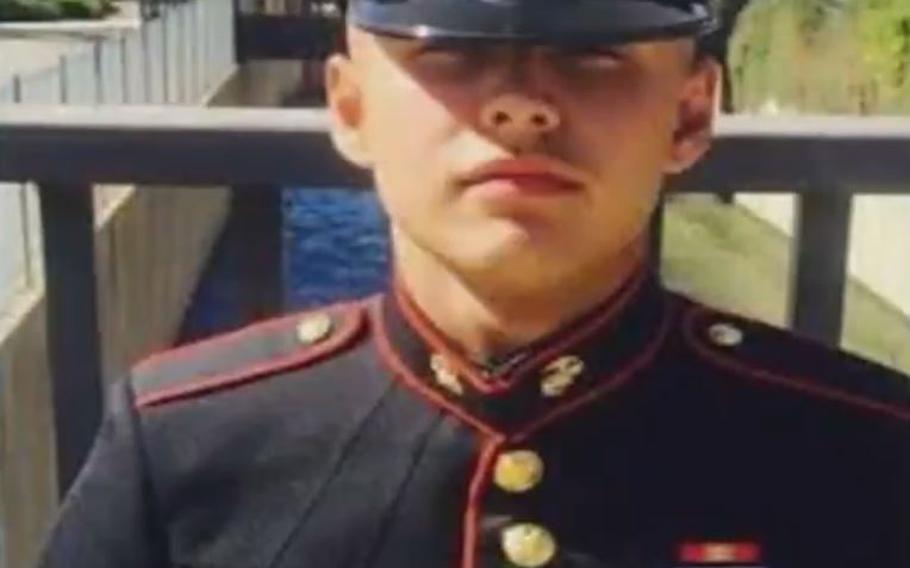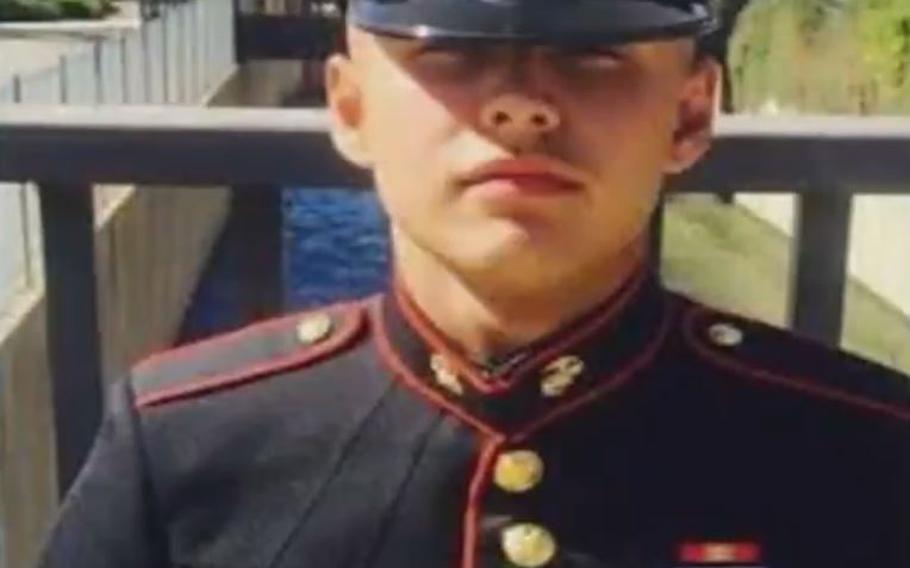 CAMP FOSTER, Okinawa — The family of a Marine killed Saturday in an MV-22 Osprey crash off Australia has met an online fundraising goal to cover funeral-related expenses in only two days.
Pfc. Ruben Velasco was one of three Marines who died after the tilt-rotor hybrid aircraft crashed into the deck of an amphibious transport dock ship and slid into the sea about 18 miles off the coast of Queensland, Marine officials said.
Earlier this week, Velasco's mother and stepfather launched an online fundraising campaign seeking $5,000 to help cover travel and boarding costs for relatives to attend their son's funeral services.
Velasco's mother, Gemily Calzada, said the military will pay the entire cost of the funeral but will provide travel and boarding funds only for Velasco's birth father, Richard Velasco, who is her son's primary beneficiary. As of Wednesday afternoon, the GoFundMe campaign had exceeded its goal, raising over $5,000 from over 100 donors in just two days.
"We are all in disbelief and cannot fathom the loss of our son," Velasco's stepfather, Ray Calzada, wrote on the campaign page. "We celebrated his 19th Birthday only a few days ago which makes his passing even harder. Ruben is loved so very deeply and he will be missed by everyone who had the honor of knowing him."
The Osprey, which took off earlier Saturday from the amphibious assault ship USS Bonhomme Richard, was attempting to land on the USS Green Bay when it slammed into the deck and slid into the ocean, the Brisbane, Australia-based Courier-Mail newspaper reported.
Twenty-three Marines aboard the Osprey were recovered Saturday, Marine officials said. Search-and-rescue operations were called off about 3 a.m. Sunday local time.
The cause of the crash, which claimed the lives of Velasco, 1st Lt. Benjamin Robert Cross and Cpl. Nathan Ordway, is still under investigation.
The Australian Navy's HMAS Melville found the wreckage on Sunday. The Marines' bodies are believed to be trapped in the aircraft about 165 feet below the surface, according to Australian media reports.
Velasco was an artilleryman assigned to Battery G, Battalion Landing Team, 3rd Battalion, 5th Marines, officials said. He graduated in 2016 from West Covina High School in West Covina, Calif., where he played football. He turned 19 on Aug. 1, according to his public Twitter account.
Before the crash, Velasco had posted pictures of Australian wildlife and declared his love for the country as it hosted Talisman Saber 2017 military exercises in July.
"I love Australia, it's beautiful and the people are so nice," he tweeted on July 1. Velasco also wrote he had gone snorkeling at the Great Barrier Reef.
Cross and Ordway both hailed from Marine Medium Tiltrotor Squadron 265, Marine officials said.
Cross, 26, was a Maine native who graduated from the Virginia Military Institute in 2013 and was commissioned as a Marine aviator, which had been his lifelong dream, family members said. Ordway, a 21-year-old crew chief, hailed from Sedgwick, Kansas.
Australian media reported Tuesday that a 36-year-old Marine aviator remains in critical condition in a Brisbane hospital due to injuries suffered in the crash. An update on the Marine's condition was not available as of Wednesday afternoon local time.
---
---
---