Essex, 31st MEU launch simulated air raid in Philippine Sea
---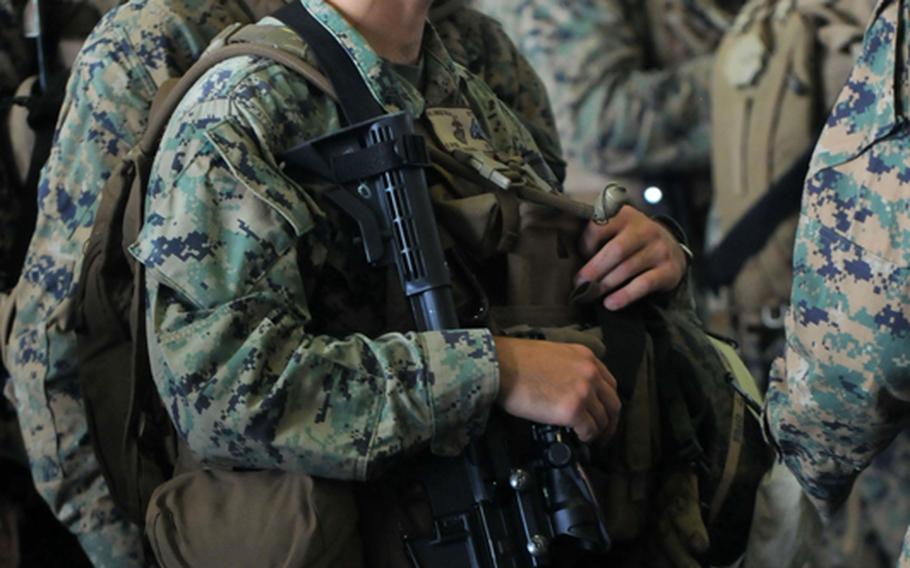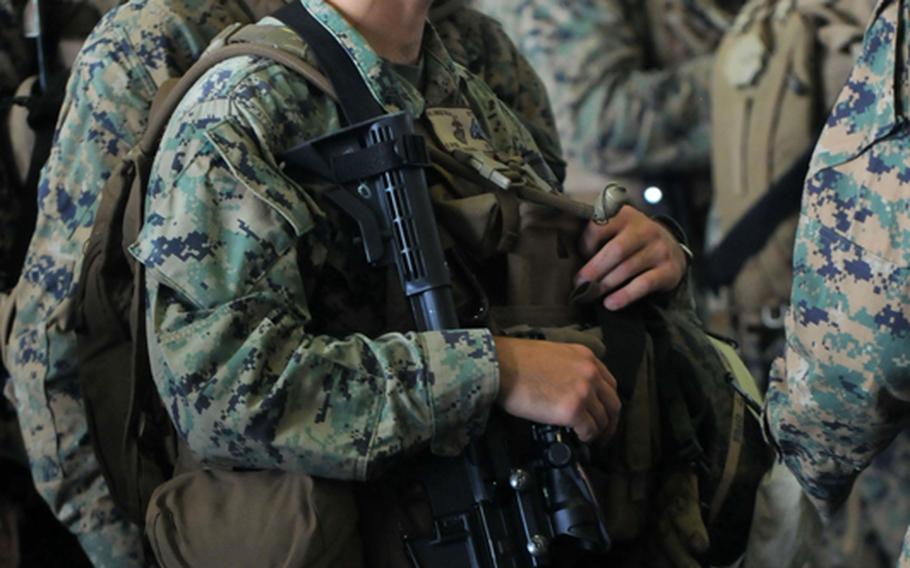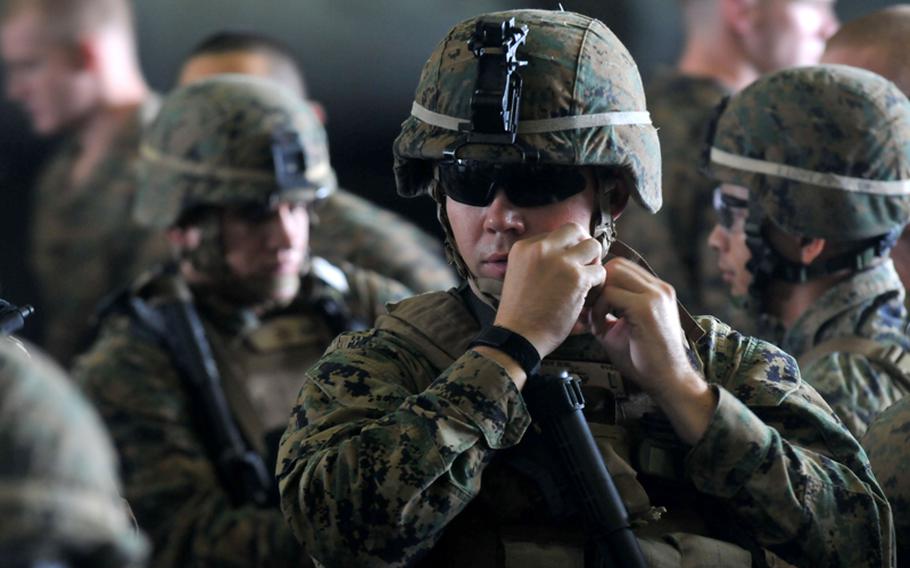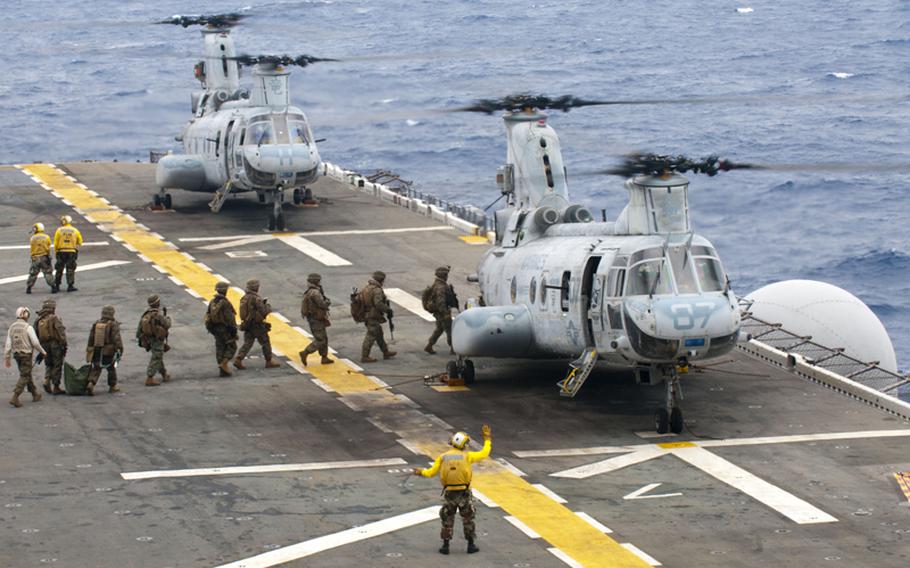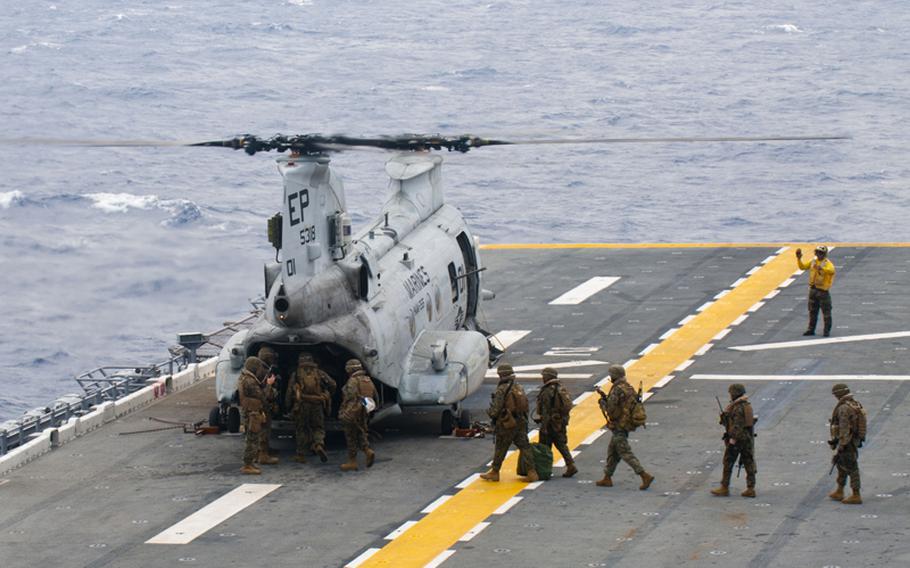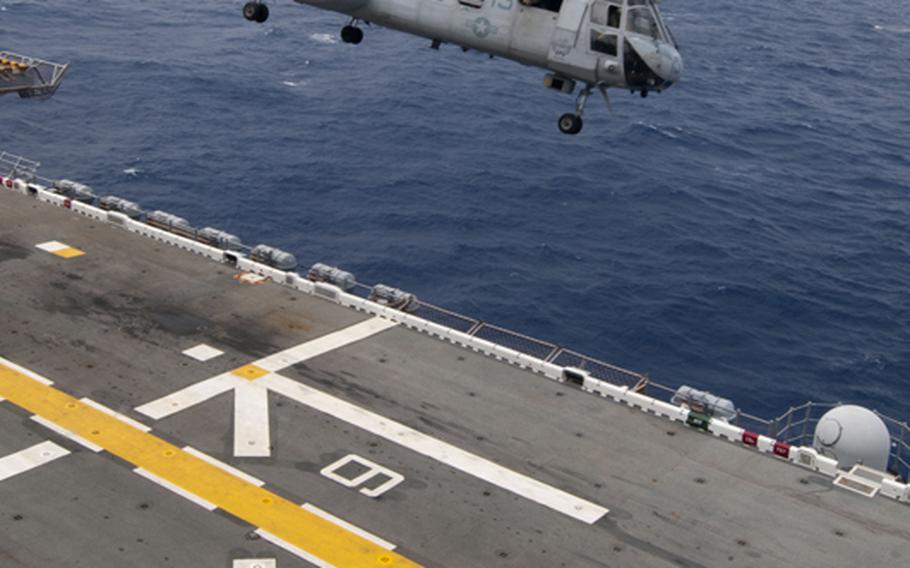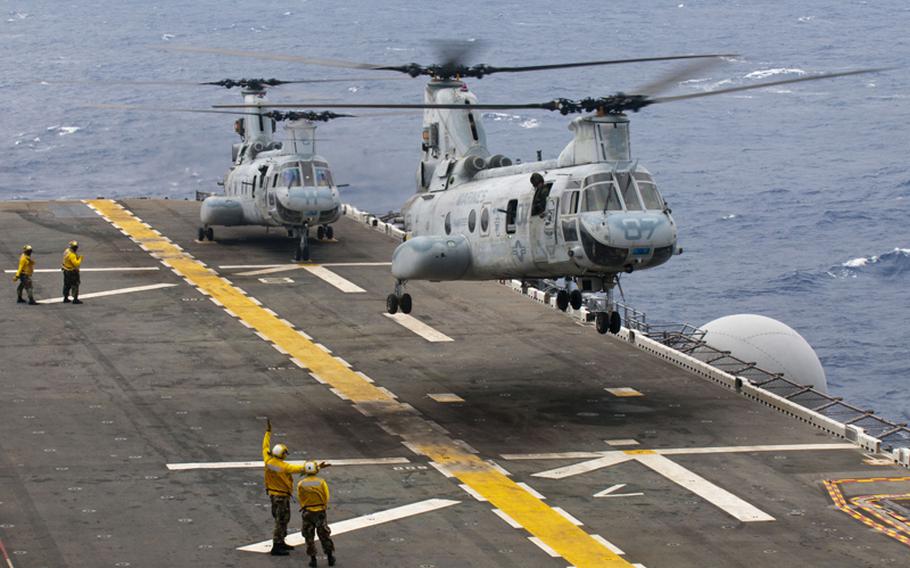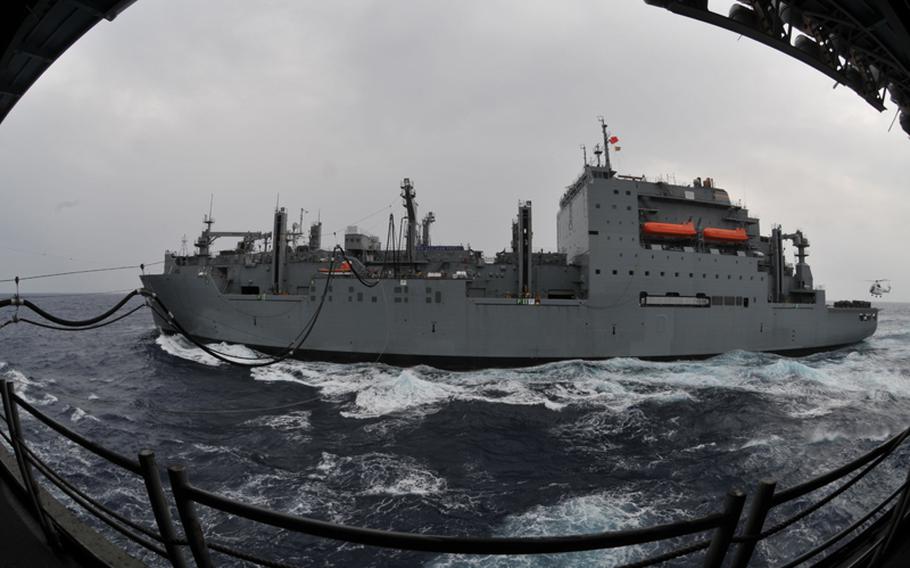 SASEBO NAVAL BASE, Japan — Two weeks into its final fall patrol forward-deployed out of Sasebo, the USS Essex launched Marines assigned to the 31st Marine Expeditionary Unit in a simulated air raid from the Philippine Sea over the weekend.
The Essex Amphibious Ready Group departed Sasebo last month for a patrol of the western Pacific. The air raid is part of the ongoing amphibious integration training and certification exercise (CERTEX) the 31st MEU and the ready group are participating in.
The Essex, a Wasp-class multipurpose amphibious assault ship, will be leaving the small southwestern Japan base it has called home since July 2000 in early spring and will be replaced by its sister ship, the USS Bonhomme Richard, Navy officials have said.
The Essex is joined on the patrol by the amphibious dock landing ship USS Germantown and the amphibious transport dock ship USS Denver. The 31st MEU hails from Okinawa.
---
---
---
---