Emergency landing closes runway at Yokota Air Base in Japan
---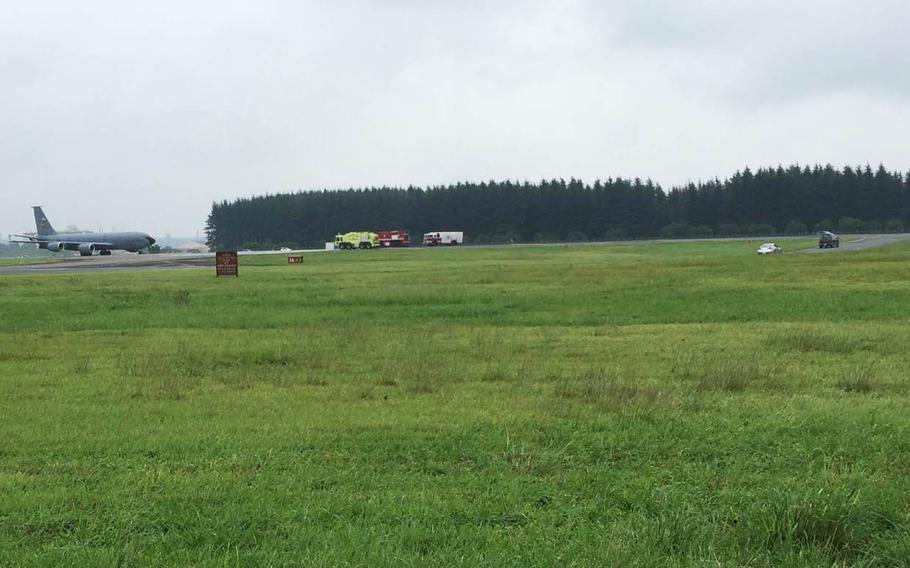 YOKOTA AIR BASE, Japan — A KC-135 Stratotanker to make an emergency landing Thursday at Yokota Air Base in western Tokyo due to "complications with the aircraft," an Air Force official said.
"The aircraft landed safely and all crew members were cleared medically," a 374th Airlift Wing spokeswoman told Stars and Stripes via email. "The aircraft has been moved to a parking spot and no further incidents were reported."
The official did not provide details about the Stratotanker's problems, but the aircraft was seen parked near the south end of Yokota's runway surrounded by emergency vehicles.
The incident temporarily closed the runway, causing a Yokota-bound commercial Boeing 767 to land at Haneda Airport in central Tokyo. After refueling, the aircraft will return to Yokota to "resume its scheduled mission," the email said.
---
---
---
---