Electric mountain bike rentals prove popular with military personnel in Tokyo
by
Seth Robson
August 7, 2020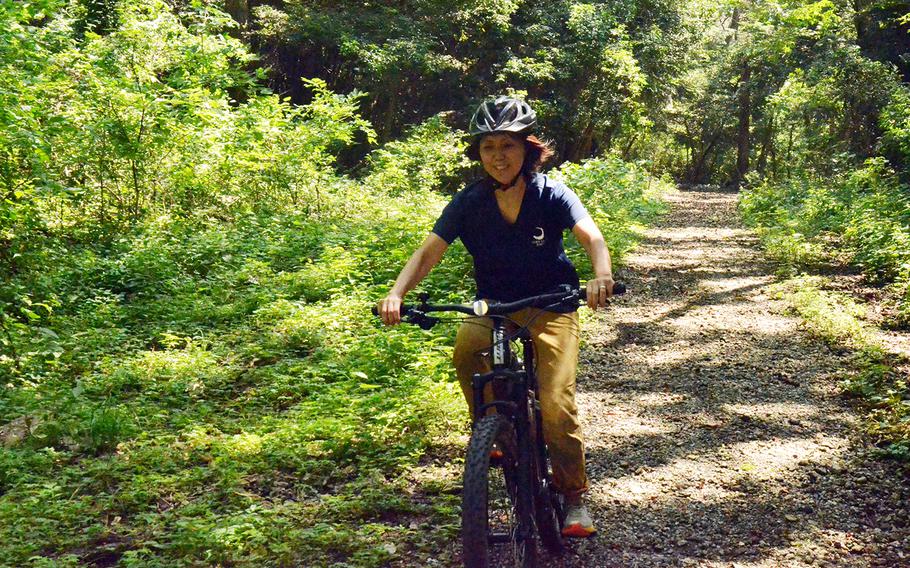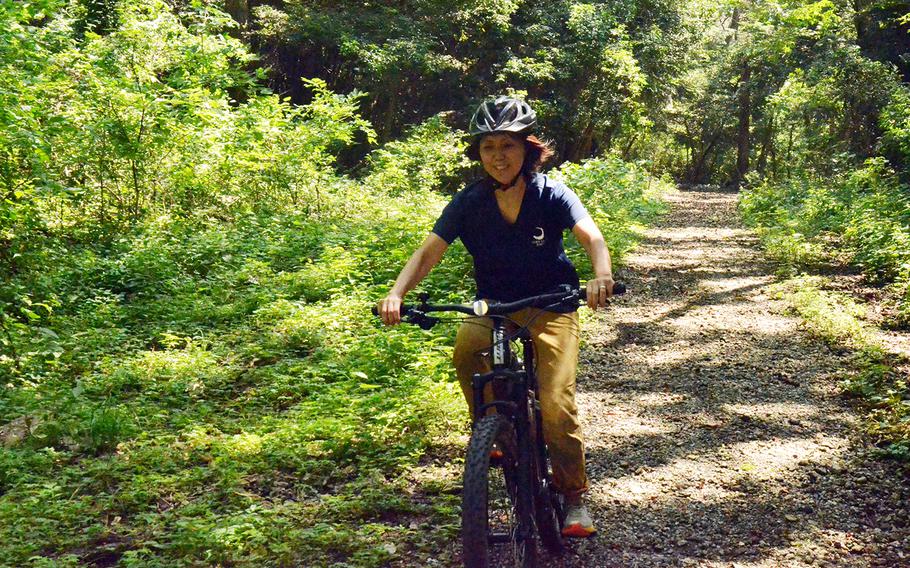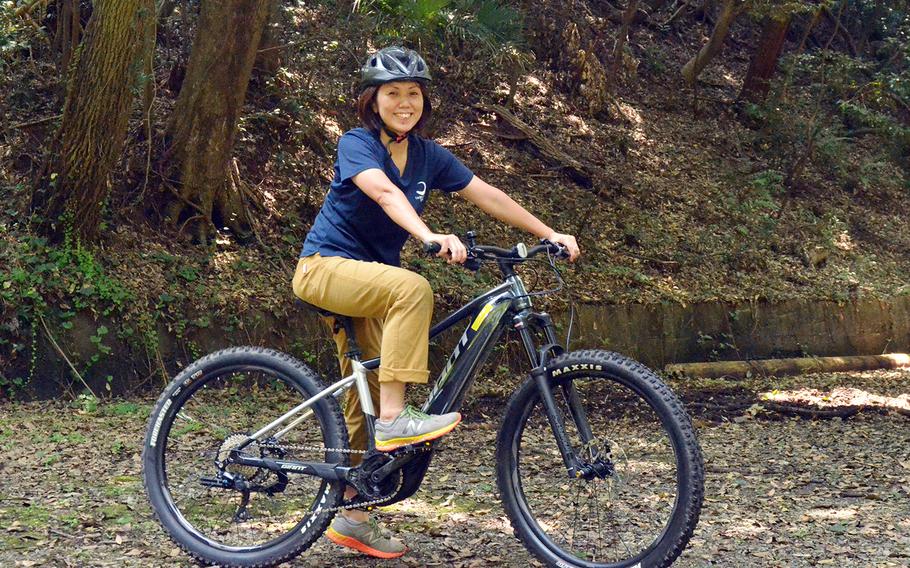 TAMA HILLS RECREATION AREA, Japan — Military cyclists are taking to the trails in western Tokyo on new electric mountain bikes recently acquired by the Air Force.
Five Giant Fathom electric cycles, available to rent at Tama Hills since spring, are a hit with service members and their families, the recreation area's general manager, Jeffrey Heagerty, said Thursday.
"We've had regular mountain bikes for years," he said. "But about half our customers are now choosing the electric bikes."
Heagerty said some in the mountain bike community don't like the idea of using battery power to access backcountry trails. Riding one feels almost exactly like riding a regular bicycle, but the battery power means it's a little easier to go uphill.
"But we decided we should try electric mountain bikes and see how our customers like them," he said.
The $2,500 electric cycles have a fat frame that holds the battery and feel like they weigh at least twice as much as a regular bike. The bike frames, which ride on 27.5-inch diameter wheels, come in sizes small and medium in Japan. A medium-sized bike weighs about 50 pounds, according to the Giant website.
The mountain bikes are "electric assist" versions, meaning the battery powers an electric motor that helps the rider, who has to pedal to move.
"You still have to put in some effort," Heagerty said.
Shunsuke "Sean" Ehara, an outdoor recreation specialist at Tama Hills, showed off one of the bikes on Tuesday. They have three levels of assist.
"There's a button on the handlebars to adjust the power and lights that show you how much battery power is left. It recharges from a wall plug," he said.
After the demonstration, recreation specialist Yuki Ono took one of the new cycles for a spin around the trails.
"I feel more power, especially going on the back trails, not so much on the road," she said after her ride.
Ono prefers the electric bikes when she is riding off-road but gets nervous going downhill. She still has bad memories of a crash on a traditional cycle when an umbrella got stuck in the spokes of one of her wheels, she said.
Tama Hills' electric bikes can operate for about four hours on a charge, more than enough time to navigate about three miles of trails at the recreation area, Heagerty said.
People can rent the electric mountain bikes for $3 per hour or $12 for the day, the same price as regular cycles.
robson.seth@stripes.com Twitter: @SethRobson1