Eighth Army seals letters, challenge coins — even a CD — in time capsule marking 75th anniversary
---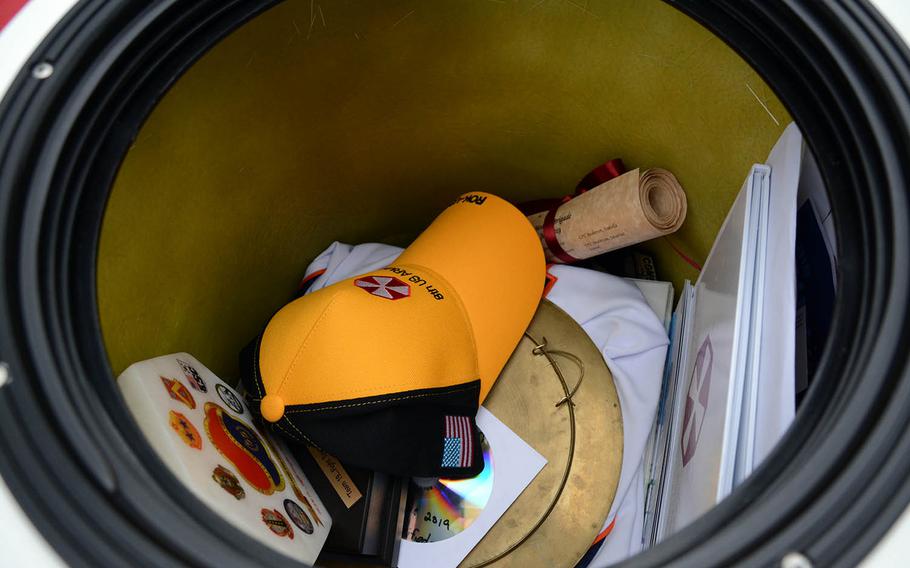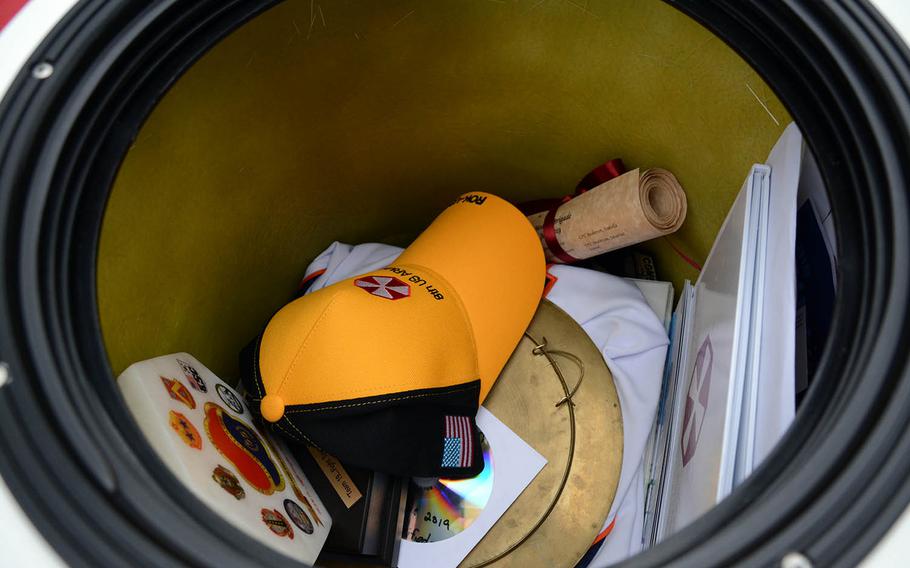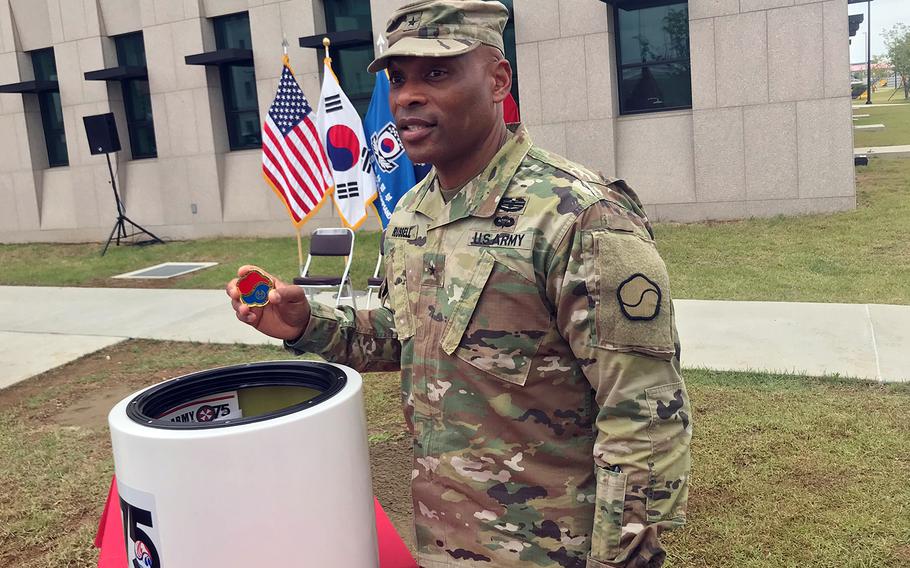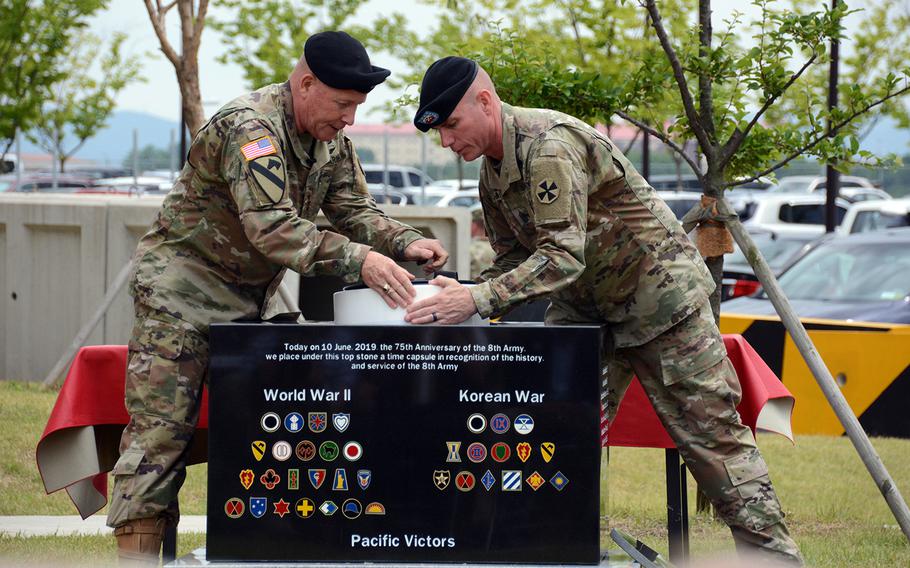 CAMP HUMPHREYS, South Korea — The Eighth Army sealed a time capsule filled with letters, challenge coins and even a CD on Monday as it wrapped up a three-day celebration of its 75th anniversary.
Commander Lt. Gen. Michael Bills put a final letter in the capsule, then he and Command Sgt. Maj. Jason Schmidt placed the capsule inside a memorial stone, which was decorated with the anniversary logo and insignias from the units that have comprised the field army. It is to remain sealed until the Eighth Army's centennial.
"This capsule represents generations of soldiers and leaders," Bills said before it was sealed. "It represents the collective achievement of the men and women with the Eighth Army."
The time capsule was sealed next to a statue of former Eighth Army commander and Korean War hero Gen. Walton Walker in the yard outside the headquarters building on Camp Humphreys, the new center for the U.S. military in South Korea.
Each subordinate unit placed a memento inside the capsule, which was filled with items such as letters, division patches, challenge coins, a baseball cap and a sports jersey.
Standing next to the capsule before the ceremony, Brig. Gen. Michel Russell Sr., who leads the Daegu-based 19th Expeditionary Sustainment Command, slipped in a coin commemorating his unit's 55th anniversary, in addition to a plaque that was already inside.
"We've only ever been in Korea," Russell said. "I thought it would be appropriate to add that one-time coin inside the time capsule."
Retired South Korean Gen. Paik Sun-yup, 98, who served in the Korean War and became his country's first four-star officer, also donated one of his personal challenge coins.
Bills later presided over a re-enlistment ceremony for 75 soldiers inside the headquarters.
The Eighth Army was activated on June 10, 1944, in Memphis, Tenn., and soon deployed to the Southwest Pacific to help end World War II, participating in the liberation of the Philippines and the subsequent occupation of Japan.
In 1950, it deployed to South Korea and remained after the three-year war against the communist-backed North ended with an armistice instead of a peace treaty.
gamel.kim@stripes.com Twitter: @kimgamel
---
---
---
---