Doolittle Raiders to be presented with Congressional Gold Medal
by
Wyatt Olson
March 28, 2015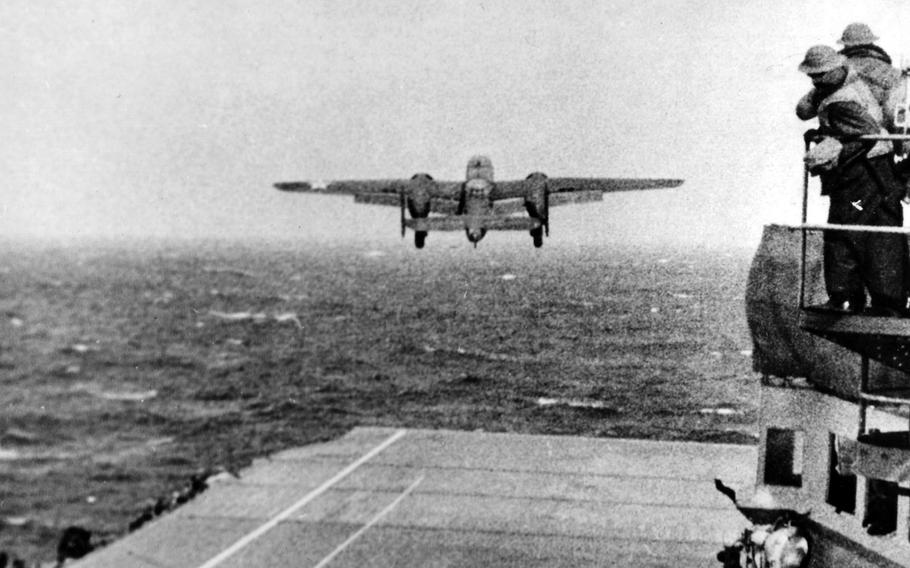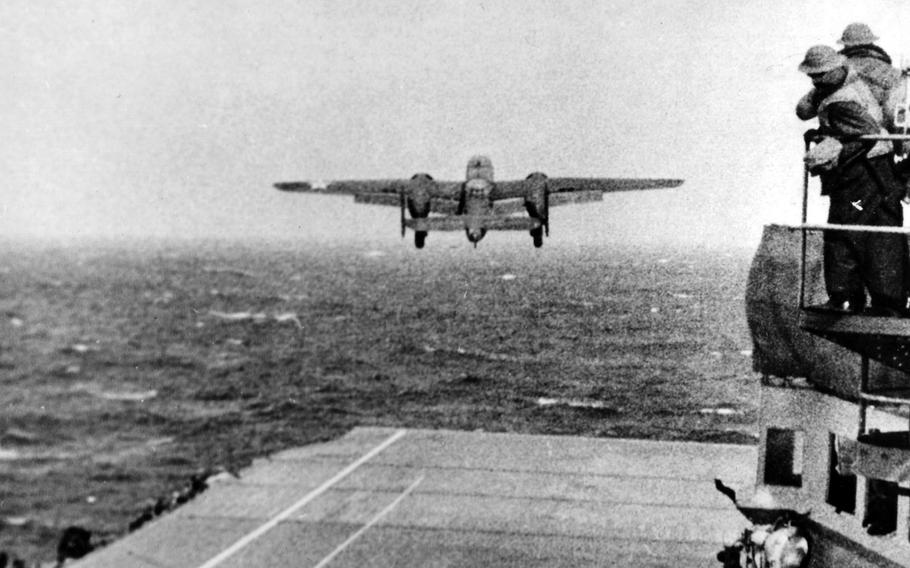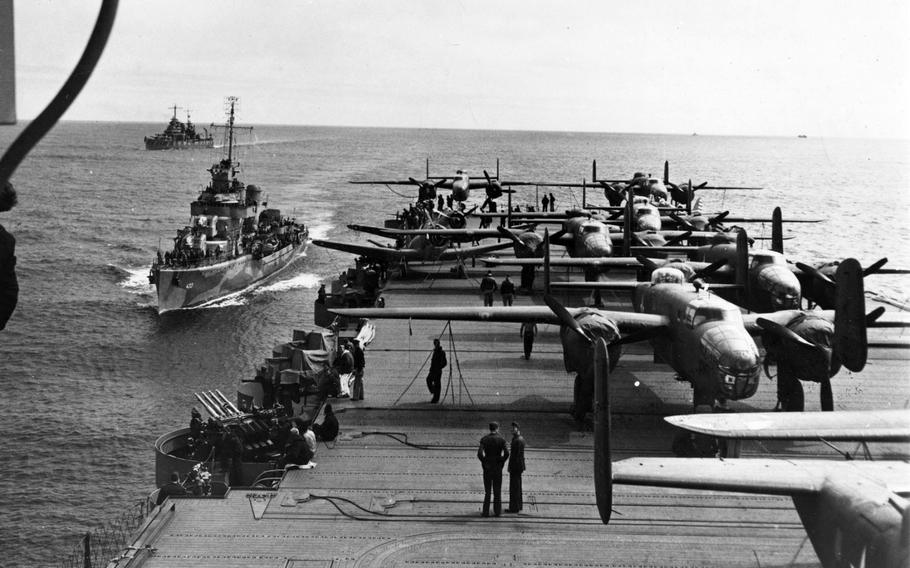 Leaders of the U.S. House and Senate will present a Congressional Gold Medal on April 15 in recognition of the Doolittle Tokyo Raiders, who carried out a daring and risky bombing raid on Japan's mainland on April 18, 1942.
Although the effects of the bombing on Tokyo were negligible, the strike was a morale-booster for Americans still reeling from Japan's surprise attack four months earlier on Pearl Harbor. The raid on Tokyo, Yokohama, Yokosuka, Nagoya and Kobe also sent a message to Japan that its homeland was not invulnerable to Allied attack.
Taking part in the 3 p.m. ceremony at Emancipation Hall will be House Speaker John Boehner (R-Ohio), Senate Majority Leader Mitch McConnell (R-Ky.), Senate Democratic Leader Harry Reid (D-Nev.) and House Democratic Leader Nancy Pelosi (D-Calif.). It will be live streamed at speaker.gov/live.
The Congressional Gold Medal is the highest civilian honor Congress can bestow. A single gold medal has been struck for the presentation.
Only three of 80 men who flew in the raid are still alive.
One of them, Lt. Col. Richard E. Cole, who was the co-pilot on the B-25 flown by mission leader Lt. Col. James Doolittle, visited a Florida airfield earlier this month where one of the vintage planes was on display.
The 99-year-old Cole told a Bradenton Herald reporter that Doolittle "was the greatest propeller pilot in the world at the time." He recalled him as polite and respectful, a man who eschewed "double-talk."
Doolittle had been in the Army Air Corps from 1917 to 1930 and returned to active duty in 1940 when war seemed imminent, according to a history of the raid by the National Museum of the U.S. Air Force.
The U.S. Army Air Forces chose the B-25 for the raid because it was the only aircraft available with the required range, bomb capacity and short takeoff distance needed for the job. The aircraft and 24 trained volunteer crews came from the 17th Bombardment Group, Pendleton Field, Oregon.
The crews practiced at Eglin Field in Florida, learning how to take flight in only 300 feet, the length of the flight deck on the carrier USS Hornet, from which they'd launch. They also practiced low-level cross-country and night flying.
Completing training by mid-March, they flew to San Francisco to board the carrier, which set sail April 2, 1942.
After the 16 planes dropped their bombs, they had little fuel left and were forced to crash-land or ditch them at sea. Two men died while crashing. Eight others were captured by the Japanese, who executed two of them, while another died later from the harsh conditions at the POW camp.
Seventy Doolittle Raiders eventually made it back to the U.S., many with the help of the Chinese.
olson.wyatt@stripes.com Twitter: @WyattWOlson