DODEA students in Korea will continue online learning for remainder of school year
by
Dave Ornauer
May 15, 2020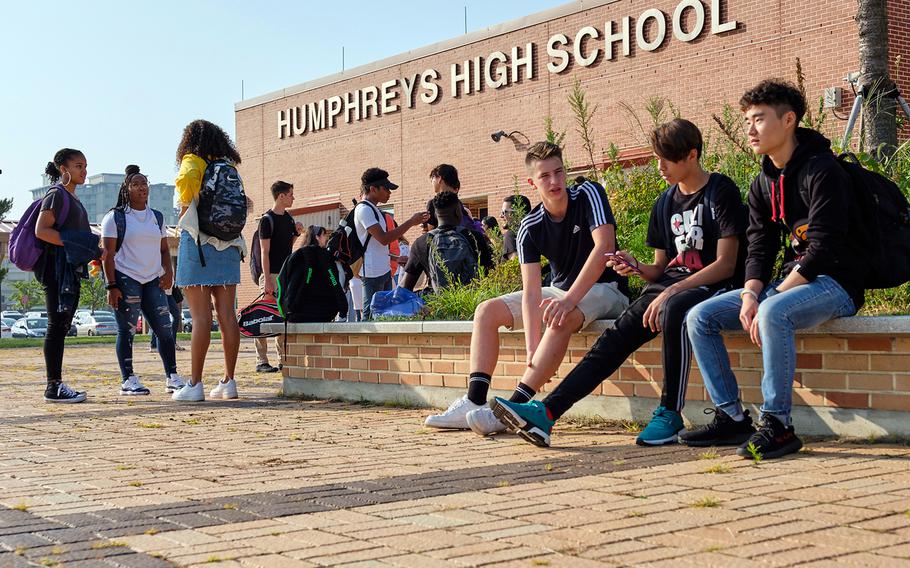 Defense Department schools in South Korea will remain closed and instruction will continue online for the rest of the school year due to concerns about the coronavirus, Department of Defense Education Activity-Pacific officials said Friday.
"After much consideration, [U.S. Forces Korea] and DODEA-Pacific West have jointly decided to finish the 2019-20 school year in the virtual learning environment," Superintendent Jeff Arrington said in message Friday.
Online instruction will continue for students through June 9, the message said, with school closures starting June 1.
Information regarding the return of school materials, picking up personal items and end-of-year events and activities will be provided in the coming days.
Though virtual graduation ceremonies are in the works, schools, community partners and base commanders are also working on possible in-person end-of-year activities, the statement continued.
Some DODEA-Pacific schools have been holding parades for graduating seniors, with students populating cars rolling slowly through base neighborhoods, with photo spreads being posted to schools' and individuals social media pages.
"Please know that safety measures related to preventing the spread of the [coronavirus] will be practiced at all times during any of these optional activities and during closure procedures.
ornauer.dave@stripes.com Twitter: @DaveOrnauer