DODEA principal lambasted over dress code is reassigned during investigation
by
Matthew M. Burke
February 27, 2020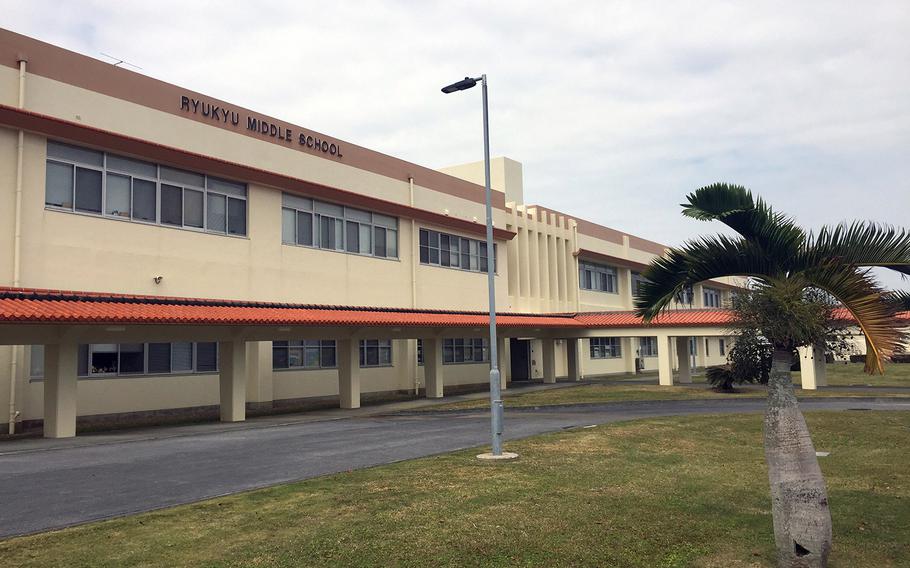 CAMP FOSTER, Okinawa — The principal of a middle school on Okinawa has been temporarily removed from her post while the Department of Defense Education Activity investigates some unspecified allegations.
Ryukyu Middle School principal Lee Ann Mik was assigned to "an alternate work location" while DODEA determines "the facts of the matter," department spokesman Will Griffin wrote in an emailed statement to Stars and Stripes on Wednesday. He did not say when the reassignment took place. Parents filed a complaint Jan. 10 with the Department of Education's Office of Civil Rights that alleged the Kadena Air Base school imposed an outdated dress code and discriminated against female students.
Griffin's statement did not confirm whether the investigation pertained to the dress code.
"We are aware of allegations concerning the Ryukyu principal and there is an investigation underway to determine the facts of the matter," he wrote.
Crista Kraics, the Philadelphia-area attorney who represented six parents in the Department of Education complaint, said new allegations of bullying and gender discrimination have been leveled against the administrator and that an investigation is being done by DODEA's Pacific leadership.
Griffin's statement did not address Kraics' claims.
Mik, who previously served as Ryukyu's vice principal, took over for the 2019-20 school year and instituted a dress code policy called "Dress for Success," according to the parents' complaint. Mik and staff under her direction removed girls from class for attire their parents felt was appropriate, it said.
Girls were singled out for wearing loose athletic pants with no zipper while boys were permitted to wear basketball shorts, according to the complaint. Girls were also criticized for shirts that weren't long enough and for showing "collar bone."
The girls were judged by a variety of administrators and teachers, subjected to comments from Mik and others and were sometimes forced to change into oversized lost-and-found items, all without parental notification, the complaint said. Some of the girls said they were afraid to go to school because they feared being targeted by Mik.
Parents also complained that then-vice principal Mik, at a 2018 meeting with female students, said if "the female children did not want boys to sexually harass them, then they should not dress like they did, or words to that effect."
DODEA officials said they investigated the initial complaint in September and substantiated nearly all the parents' allegations, according to a copy of their investigative report. They then established an interim gender-neutral dress code while a working group studies reform.
The Department of Education complaint was filed after parents said Mik was left to continue to enforce her standards and that she retaliated against complainants.
DODEA spokesman Frank O'Gara said Jan. 16 that the allegations were taken seriously and that infractions would be addressed.
Mik did not respond to emailed requests seeking comment Wednesday.
burke.matt@stripes.com Twitter: @MatthewMBurke1
---
---
---
---