DODEA-Pacific students weigh in on late-night AP test experience
by
Dave Ornauer
May 20, 2020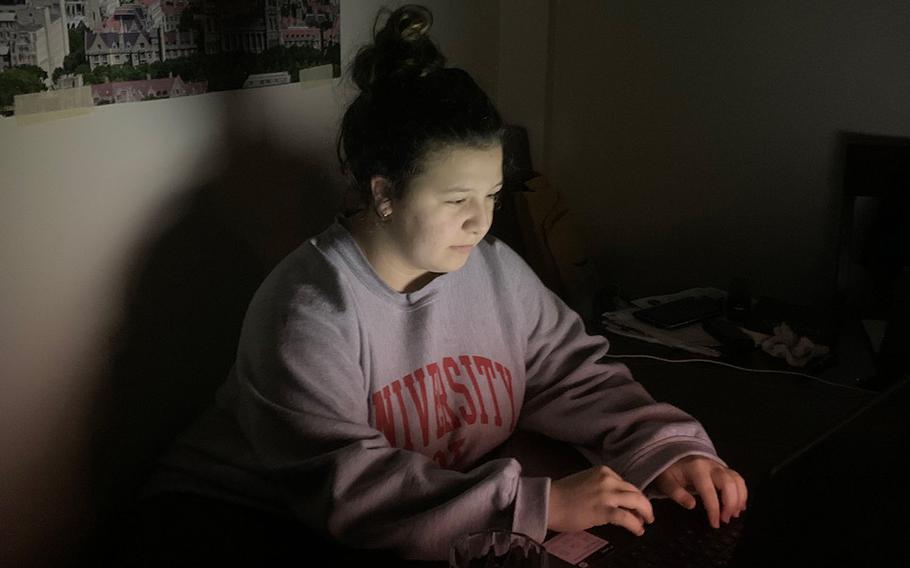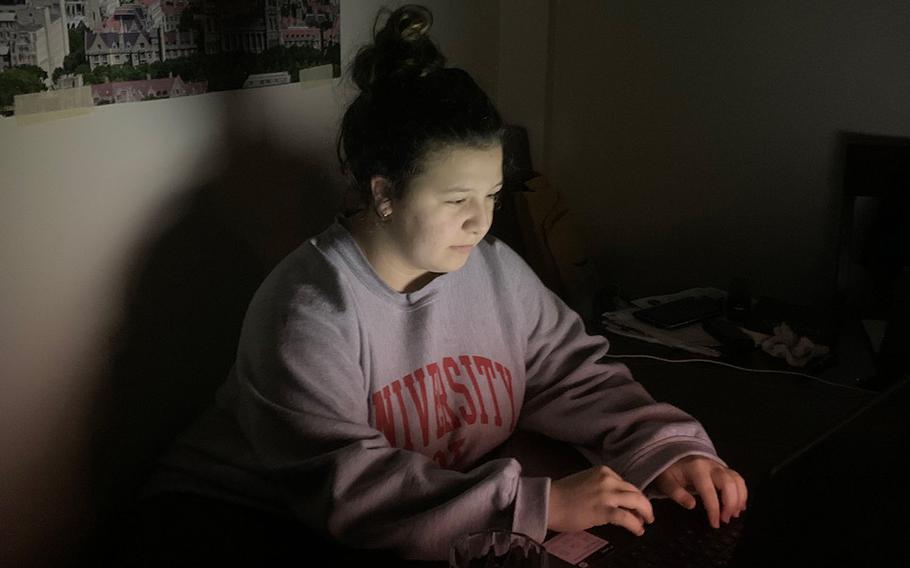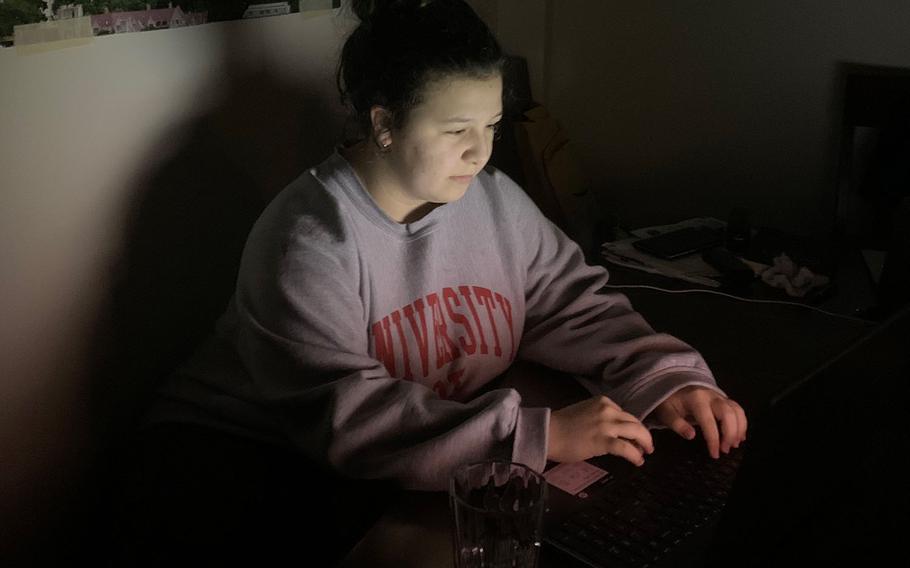 Stars and Stripes is making stories on the coronavirus pandemic available free of charge. See other free reports here. Sign up for our daily coronavirus newsletter here. Please support our journalism with a subscription.
CAMP FOSTER, Okinawa — Online versions of Advanced Placement tests, administered this year by the College Board due to the coronavirus shuttering high schools around the world, were met with mixed reviews by students and teachers at U.S. Defense Department schools in Asia.
Holding AP tests online is new territory for the College Board, but a spokesman for the Department of Defense Education Activity-Pacific said just four of the 5,128 DODEA students that registered for the online tests reported technical problems. The tests are being given over a two-week period which began May 12 and ends Saturday.
"No other cases were reported to us," DODEA spokesman Frank O'Gara said Tuesday via email.
But some students said they had trouble downloading and submitting their tests and getting them done within the allotted time. The tests normally require three hours to complete when administered in a classroom. This year students were given 45 minutes to complete the online versions. Students also said they were given multiple versions of the same tests.
"College Board said there would be only one version of the exams, which was their justification for making everyone take them at the same time," said Cameron Murray, a senior at Kubasaki High School, Okinawa, who takes seven AP courses.
The College Board, citing test security, administered the tests worldwide at the same time, meaning Pacific students had to test at 1, 3 and 5 a.m. To give multiple versions of the same test would undo the need to take tests at the same time worldwide, students and teachers said.
Molly Austinson, an AP human geography teacher at Camp Humphreys, South Korea, reported five different sets of questions for her students.
And there were technical glitches; four of her students had to request makeup tests, even those who had answered all the questions, she said.
"I just know so many people (who) have had an issue with the process, and these aren't kids who would typically have user-error issues," said Addie Grainger, a senior at Kadena High School, Okinawa, who takes three AP courses.
Teachers and students said they acknowledge the need to be on guard against cheating and sharing answers, "but that's what content creators at College Board are paid to do," said Kristen Brown of Humphreys High School, who teaches honors subjects to prepare students for AP courses.
"It's the most inconsiderate thing," Brown said of having to take tests in early morning hours. "If I was tasked with taking a test at zero-dark-thirty, I wouldn't perform very well."
DODEA officials indicated there have been problems, but they're not as widespread as students and teachers are saying. O'Gara said the College Board reported on Sunday that some students encountered challenges submitting tests.
In social media posts and in reports in stateside newspapers, the College Board acknowledged problems and offered alternatives, including taking screen shots of tests and submitting them by email.
DODEA officials declined to comment on the possible existence of multiple versions of the same tests, citing the fact that they're not DODEA exams. Repeated attempts to reach College Board officials via Twitter and Facebook message and phone calls were not successful.
Students reporting no issues with the AP tests included Ruth-Elizabeth Hansen, a junior at Matthew C. Perry High School at Marine Corps Air Station Iwakuni, Japan. She took AP literature at 3 a.m. Wednesday and said she had "no problems at all."
Yeonsun Yang, a senior at Daegu Middle/High School, South Korea, also took the AP literature exam and said everything went smoothly.
"I was worried that I'd be tired throughout the test, but nervousness kept me completely awake," Yang said, adding that she went to bed early, awakened at 2:15 a.m. and didn't eat or drink anything, "not even water" before the test.
Students and teachers said they hope that this year's method would be a one-off. They might get their wish: O'Gara said the College Board has "shared their plan to return to the paper versions of the AP exams next year."
One instructor, Michelle Pell, an AP literature teacher at Daegu, said she hopes that's the case.
"They made all of this … much more stressful than it ever needed to be," she said.
ornauer.dave@stripes.com Twitter: @DaveOrnauer
---
---
---