DODEA-Pacific cancels entire Far East spring tournament slate
---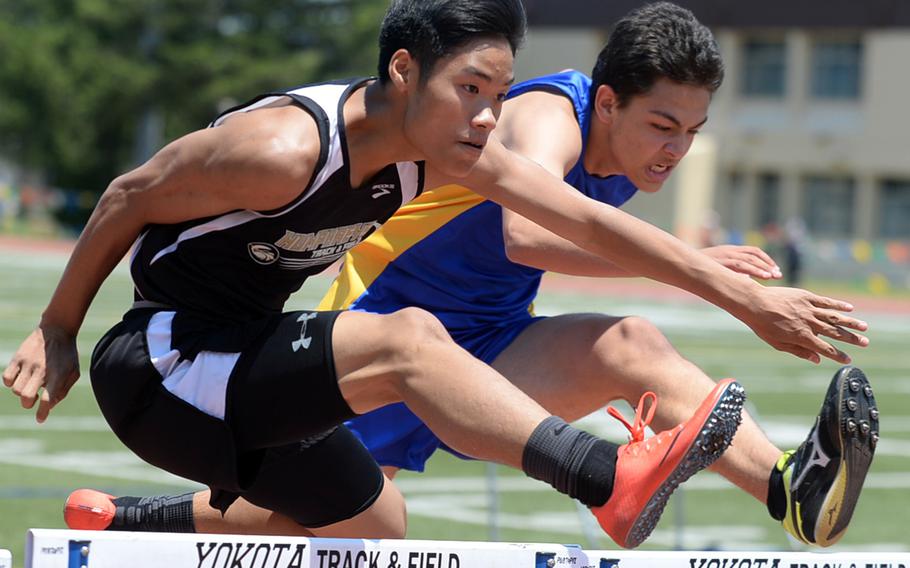 Stars and Stripes is making this story and other coverage of the coronavirus pandemic available free of charge. See other stories here, and sign up for our daily coronavirus newsletter here.
CAMP FOSTER, Okinawa — All Far East high school spring sports tournaments scheduled for next month have been canceled due to coronavirus concerns, Defense Department schools in the Pacific announced Friday.
The tournaments were scheduled for May 21-23 at high schools around the Pacific: softball at Camp Zama, Japan; track at Marine Corps Air Station Iwakuni, Japan; boys Division I soccer at Kadena Air Base, Okinawa; boys Division II soccer at Yokota Air Base in western Tokyo; girls D-I soccer at Yokosuka Naval Base, Japan; girls D-II soccer at Misawa Air Base, Japan; and baseball at Camp Humphreys, South Korea.
In addition, the Far East Honor Music Festival slated for April 20-24 at Yokota and the Far East Creative Expressions art show scheduled April 27-30 at Temple University in Tokyo have been canceled, said a statement from Department of Defense Education Activity-Pacific.
"DODEA understands the value these events bring to our students' educational experience and that many will be disappointed by the decision; however, ensuring the health and safety of our students and employees is our highest priority," the statement said.
Students and teachers expressed disappointment at the news.
"Right now, I feel as if my heart has been ripped out of my chest," said Humphreys senior track sprinter Jaela Higgs, who had hoped to beat Far East and Pacific records in the 100- and 200-meter dashes.
The Far East music festival is one of just two regional events that DODEA-Pacific musicians experience each year.
"It's a once-in-a-lifetime opportunity," Kadena senior percussionist Joseph Schley said of the five-day event. "To think that it's canceled, it really sucks."
Others took the long view.
"Although students were looking forward to playing (Far East) sports, we have to remember that health is the most important thing," said Bethani Newbold, a junior pitcher whose Daegu softball team was set to defend its Far East Division II title.
"Of course, we all recognize the necessity to discontinue travel and large gatherings at this time, (but) it's just a shame," Humphreys band instructor Scott Rumery said.
It's only the second time since DODEA-Pacific was established in the late 1940s that Far East tournaments have been canceled.
Overall DODEA budget cuts during the 1980-81 school year forced the cancellation of all Far East tournaments except volleyball. Even following the 9/11 terrorist attacks, Far East cross country, volleyball and tennis went on as scheduled two months later.
The decision this year came a day after DODEA's Japan district announced it was canceling its entire high school spring sports calendar for the rest of the school year due to travel restrictions in place through May 11.
Also Thursday, DODEA-Pacific officials stated that Okinawa schools would curtail their spring sports schedule through spring break, and that such activity could resume when school re-opens on April 13.
Once the Defense Departments travel ban is lifted, DODEA-Pacific may stage alternative academic and athletic activities at a community or district level in May, the statement said. An update is to be provided sometime next month.
ornauer.dave@stripes.com Twitter: @DaveOrnauer
---
---
---
---