DODEA cuts ribbon on $57 million, '21st century' elementary school at Sasebo Naval Base
by
James Bolinger
September 26, 2019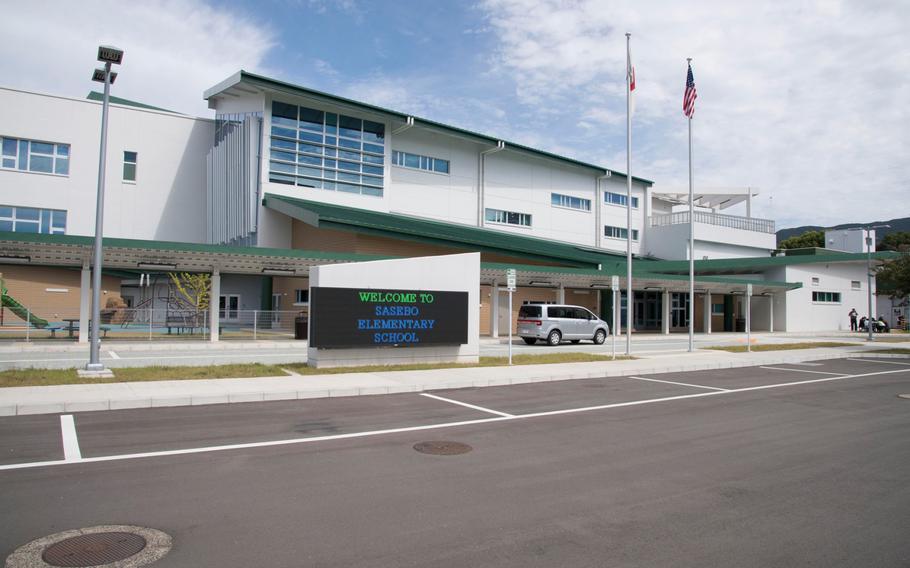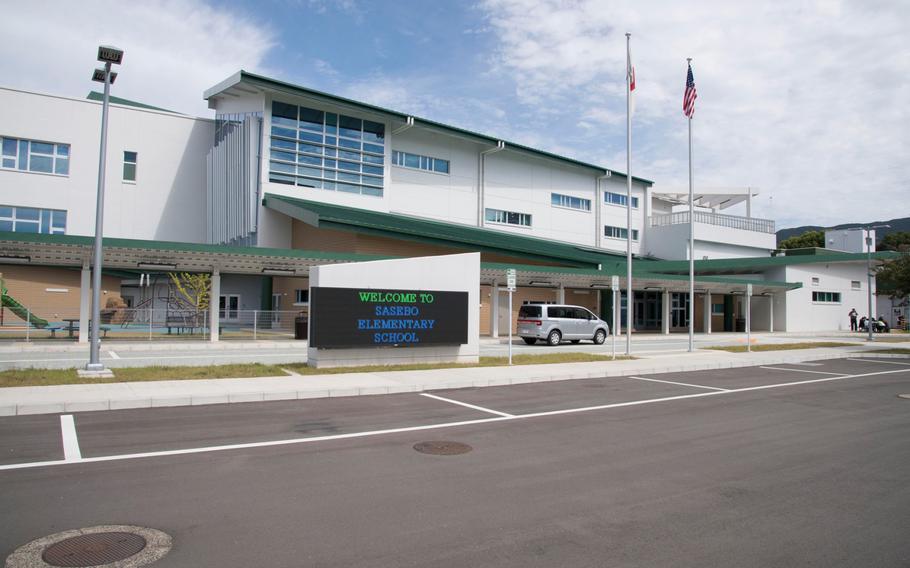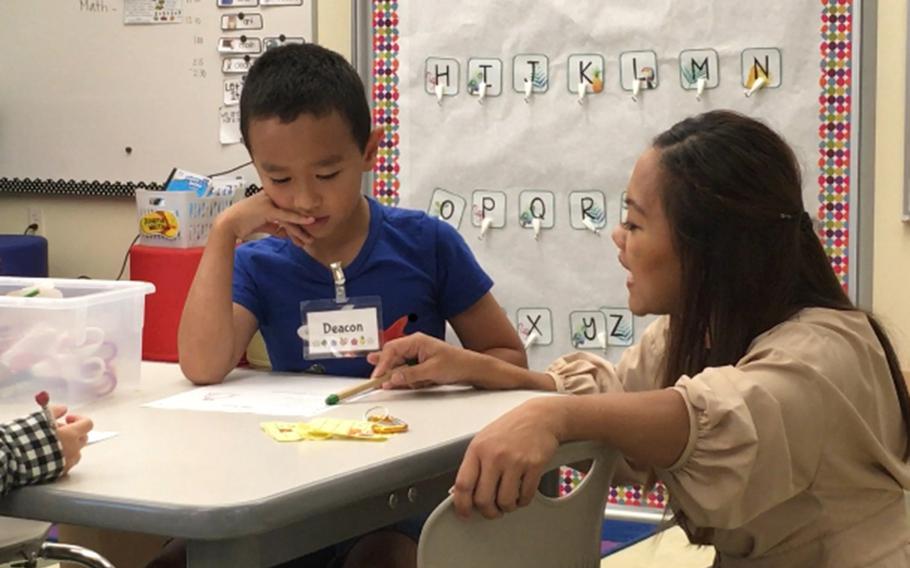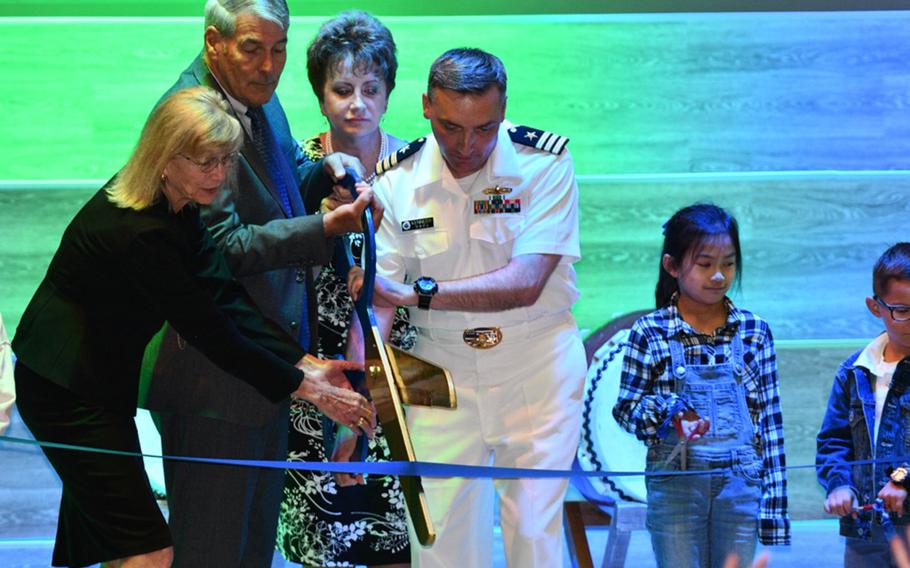 Children, parents, teachers and administrators celebrated the opening of a new $57 million school Wednesday at Sasebo Naval Base in southwestern Japan.
Sasebo Elementary School took three years to build and serves approximately 220 children from pre-kindergarten to sixth grade at one of the country's busiest naval bases. Sasebo is the home of the Navy's amphibious fleet in the Far East.
A ribbon-cutting ceremony at the school Wednesday included Department of Defense Education Activity director Thomas Brady and area superintendents, but the doors opened for class Aug. 28.
Principal Hattie Phipps, who spoke to Stars and Stripes via telephone after the ceremony, said the students have already taken ownership.
"I asked my education technologist to put together a video of everything inside the school to show today," she said. "As the video was playing the kids start pointing and saying, 'That's my classroom. That's my culture classroom. That's our neighborhood. That's my school.'"
The school is the first of its kind at Sasebo and is part of a $3.7 billion DODEA plan to rejuvenate and modernize 134 schools worldwide.
The school is built around a concept called 21st Century Education that features open, collaborative workspaces called neighborhoods and studios instead of traditional classrooms.
According to a factsheet provided to Stars and Stripes, a school built around the concept includes an interactive element. For example, the building becomes a teaching tool with systems and building components exposed to provide real-world relevance and examples to reinforce STEM curriculums. STEM stands for science, technology, engineering and math.
"One of the other differences you will see between a traditional school with classrooms, and a 21st Century Education design is very few desks and tables," Phipps said. "Instead there are more table groups, and less chairs. Seating is flexible. One child might be in a chair and another is sitting on an ottoman."
The school also has increased energy efficiencies with teaching models of renewable energy production that reinforce energy independence.
The school has a system that shows children how much energy is being used at the building each day, Phipps said.
Teachers don't have desks in studios or neighborhoods, like they would in a traditional classroom, she said.
Teachers are not isolated from one another. Instead they, have a workstation near the students, but keep their course materials in a staff collaboration lounge, where they can share ideas and work as a team.
Phipps said the school is a safe, secure facility that will provide the children of sailors stationed at Sasebo a stable learning environment and a sense of community. She said her teams capitalize the UNITY part of that word because they strive to unify the people, big and small, to whom Sasebo's new school is a home.
bolinger.james@stripes.com Twitter: @bolingerj2004