DOD contractor on Okinawa arrested for alleged bar slap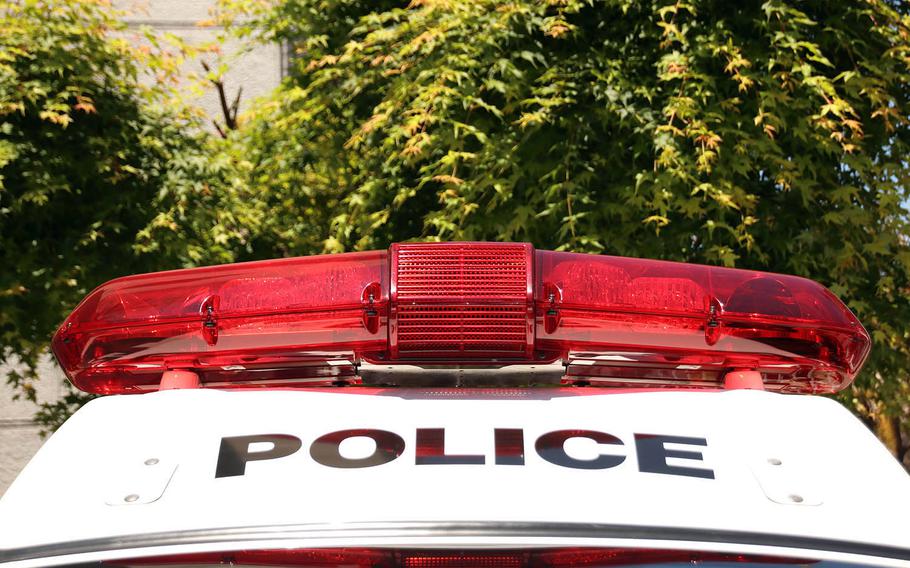 CAMP FOSTER, Okinawa — A civilian contractor who works for the III Marine Expeditionary Force on Okinawa was arrested by Japanese police Saturday afternoon after allegedly assaulting a woman at a bar.
Barry Ray Ellis, 41, was taken into custody at a bar in the Uechi neighborhood in Okinawa city at approximately 1:50 p.m. after arguing with a 20-year-old local woman and allegedly slapping her, an Okinawa Police spokesman said Monday.
Ellis was intoxicated at the time of the incident, the spokesman said. The local woman was not injured.
Ellis denies slapping the woman, the spokesman said.
Government spokespeople in Japan customarily speak on condition of anonymity as a condition of their employment.
An assault charge was referred to the Naha District Public Prosecutors Office on Monday morning, the spokesman said. Ellis remains in custody of the prosecutor's office.
Both the police and the Marine Corps declined to provide details of Ellis' employment on Monday. A spokesman for III MEF acknowledged Ellis' arrest in an emailed statement to Stars and Stripes.
"III MEF is fully committed to working with local authorities to assist with their investigation," 1st Lt. Ryan Bruce wrote in the statement. "Due to the ongoing nature of the investigation, there is no further information at this time."
If convicted, Ellis faces up to two years in prison or nearly $3,000 in fines, according to Japan's Ministry of Internal Affairs and Communications.