DOD: China's military presence grew more formidable in 2015
---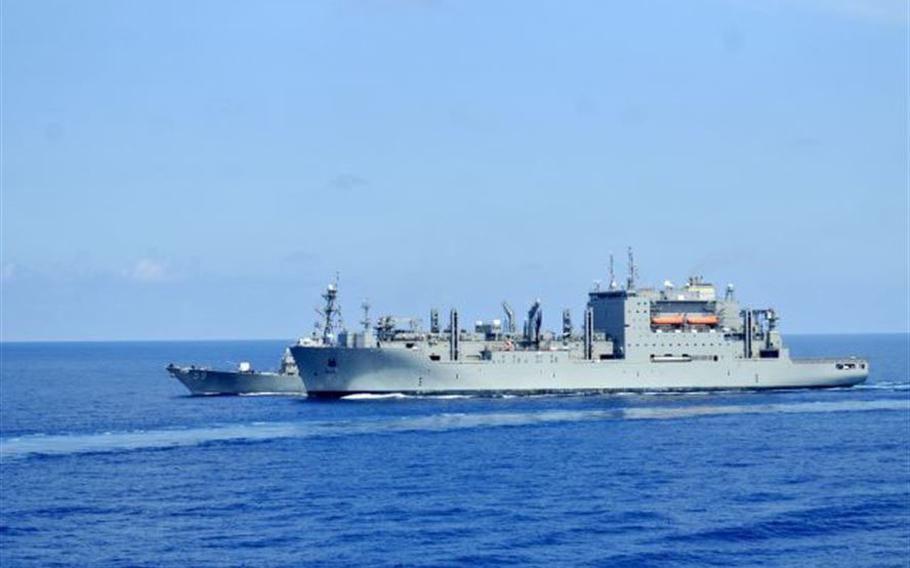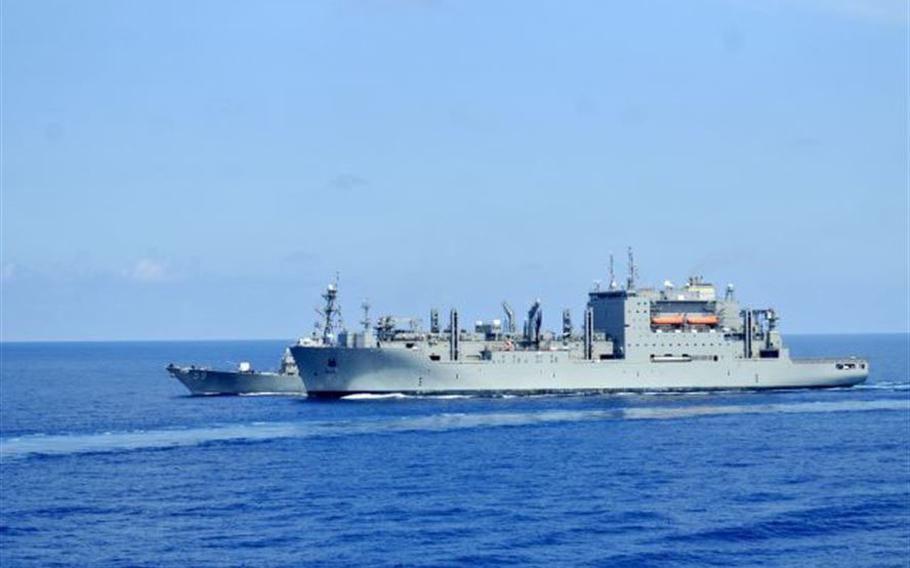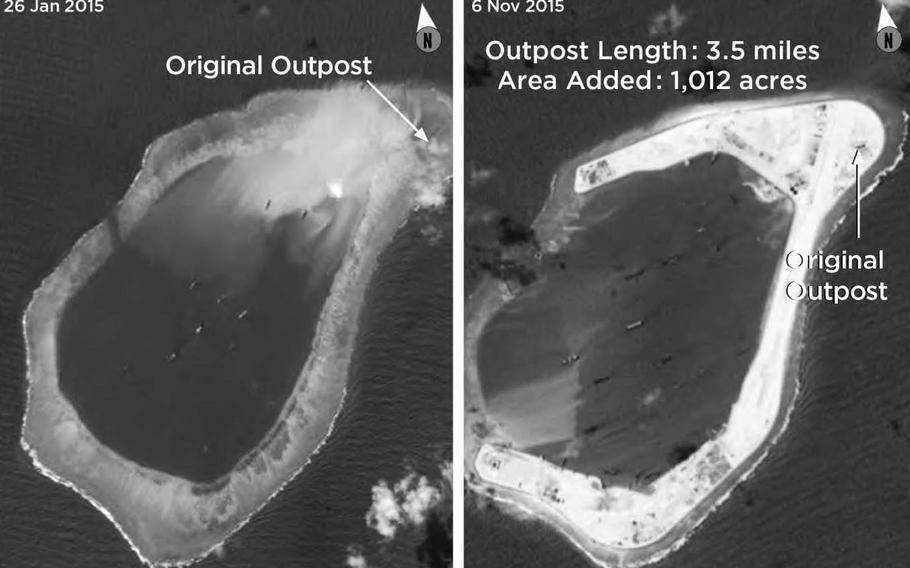 China's military in 2015 became more assertive in the South China Sea, projected a greater global presence and underwent nascent reforms intended to make it deadlier and more loyal to the ruling political party, according to an annual U.S. Defense Department report.
The report, mandated by Congress, highlights China's defense strategy and developments.
"China continues to focus on preparing for potential conflict in the Taiwan Strait, but additional missions such as contingencies in the East and South China seas and on the Korean peninsula are increasingly important to the [People's Liberation Army]," said Abraham M. Denmark, deputy assistant secretary of defense for East Asia, during a news conference Friday at the Pentagon.
Taiwan's government was formed when the Chinese Nationalist government lost a civil war with the Communist Party of China in 1949 and its leaders fled to the island. The Communist Party regards Taiwan as a breakaway province that must, eventually, be brought back into the fold.
The U.S. agrees with that in principle but maintains that it must not be done through force. Thus, the U.S. has for decades assisted Taiwan in maintaining its defense.
Although China's economy has been slowing down, it continues to sustain spending for defense. "From 2006 through 2015, China's officially disclosed military budget grew at an average of 9.8 percent per year in inflation-adjusted terms," Denmark said.
China said that its military budget would grow at 7.6 percent, to $144 billion, for 2015.
But China's publicized military budget does not include all expenditures, such as those for research and development and purchases of foreign weapons and equipment.
"So the true expenditure DOD estimates in terms of total military-related spending for 2015 exceeded $180 billion in 2015," he said.
By comparison, the United States spent about $600 billion for defense in 2015. China's growing investment in defense has been fruitful. During a massive military parade in Beijing last year, the country unveiled the DF-26 missile, Denmark said, which is capable of precision ground strikes in the Asia-Pacific region.
Last year marked China's commencement of much more assertive tactics regarding its claims in the South China Sea. China, the Philippines, Vietnam and Taiwan have competing claims over portions of the sea. But with its ever-growing fleet, China has been forcefully taking possession of reefs and atolls, even expanding them through dredging.
The report said that China had reclaimed more than 3,200 acres of land in the South China Sea and was now shifting the focus on developing and weaponizing them.
"China's leadership demonstrated a willingness to tolerate higher levels of tension in pursuit of its maritime sovereignty claims," Denmark said. "China's strategy is to secure its objectives without jeopardizing the regional peace that has enabled its military and economic development, which in turn has maintained the Chinese Communist Party's grip on power."
The PLA also expanded its world-wide presence in 2015.
The most prominent example of this, he said, was the November announcement that China would establish a military facility in Djibouti, a tiny country on the Horn of Africa.
"This is a big step forward for the PLA, which has never had an overseas facility before," Denmark said.
China's President Xi Jinping ushered in far-reaching military reforms last year that are intended to modernize command and control, making the force more effective at warfighting. But the changes will also strengthen control of the Communist Party over the PLA by creating new oversight entities that are closely tied to the party.
Denmark said the U.S. will continue to encourage China to be more transparent about its military modernization and its intent.
"Our approach focuses on reducing risk, expanding common ground, and maintaining our military superiority," he said.
olson.wyatt@stripes.com Twitter: @WyattWOlson
---
---
---
---