Dock repairs for closed USS Arizona Memorial expected to be done by June 4
---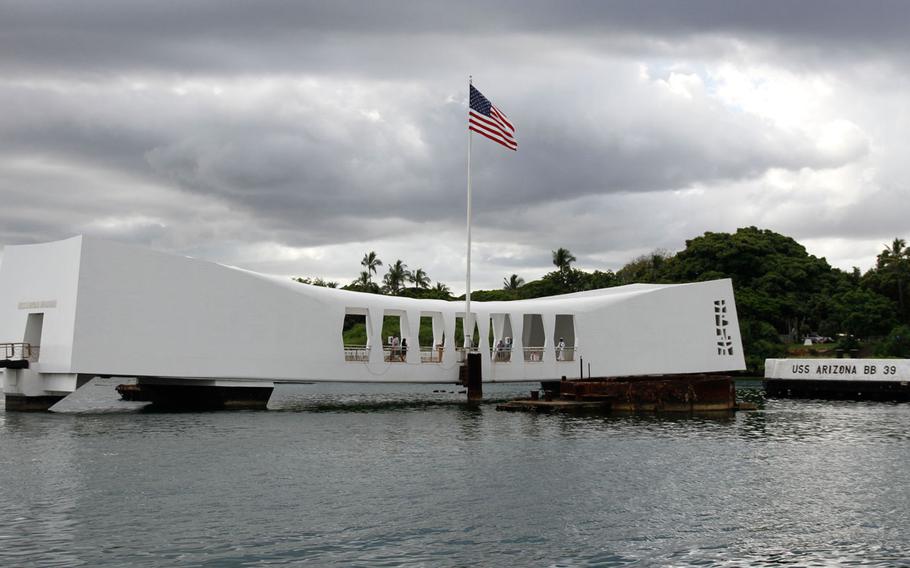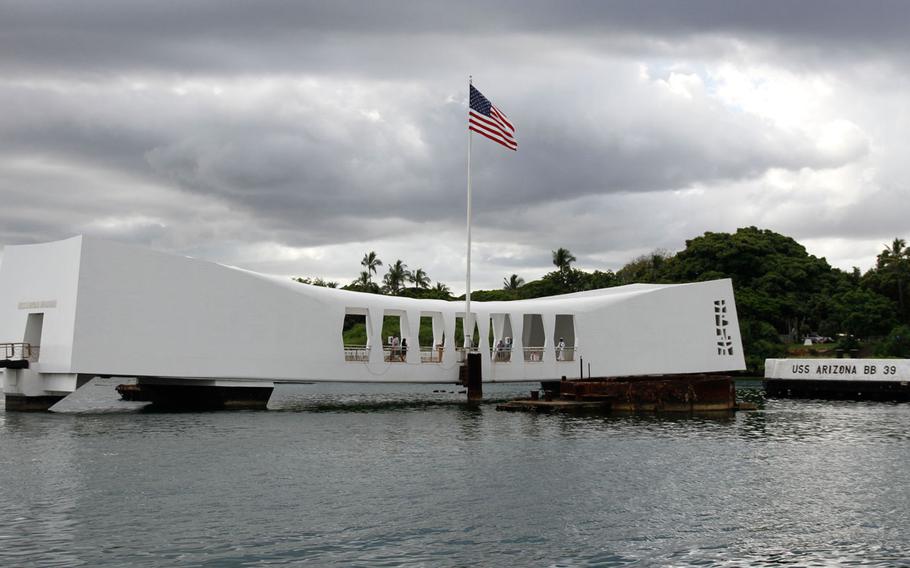 The Navy said Thursday it anticipates damage to the dock used by visitors to access the USS Arizona Memorial in Pearl Harbor to be repaired by June 4.
The dock was damaged Wednesday as the Navy hospital ship USNS Mercy was being maneuvered by two tugboats from its berth at Hotel Pier.
"As the Mercy turned to head out to the channel, the ship may have made contact with the floating dock leading to the USS Arizona Memorial," the Navy said in a statement. "Strong prop wash from the ship pushed the floating dock and access structure (brow) approximately 10 feet toward the memorial, damaging handrails and the dock's infrastructure."
There were no injuries and no damage to Mercy or the USS Arizona, which lies below water in the spot where it sank during the Dec. 7, 1941, attack on Oahu by Japan.
The Navy has begun repairs on the above-water floating dock and access structure. It's also evaluating the underwater mooring system of chains and concrete block anchors, the statement said.
Until the repairs are completed, the memorial, which is managed by the National Park Service, can only be viewed by boat.
"Harbor boats are still leaving every 15 minutes for Battleship Row, where the battleships were moored on Dec. 7, 1941," Paul DePrey, park superintendent, said in the statement. "The public can view the USS Arizona from the boat. Visitors should also know that there are many other special Pearl Harbor historic sites to visit: the USS Oklahoma Memorial, the Pacific Aviation Museum, the USS Bowfin Submarine and the Battleship Missouri."
Park rangers on the boats will provide historical interpretation and answer questions.
The nearby USS Oklahoma Memorial on Ford Island, adjacent to the Missouri Battleship, is an alternative for visitors. The $3 shuttle-bus fee to Ford Island has been waived while repairs to the dock are taking place, the Navy said.
Complimentary shuttle tickets are available from the Pearl Harbor Visitor Center.
The Coast Guard is currently conducting a "marine casualty investigation," the Navy said. Maritime casualties involving credentialed mariners fall under the jurisdiction and authority of the U.S. Coast Guard.
The Military Sealift Command will lead the Navy's investigation, the Navy statement said.
olson.wyatt@stripes.com Twitter: @WyattWOlson
---
---
---
---