Divers recover second body in USS McCain collision
by
Seth Robson
August 25, 2017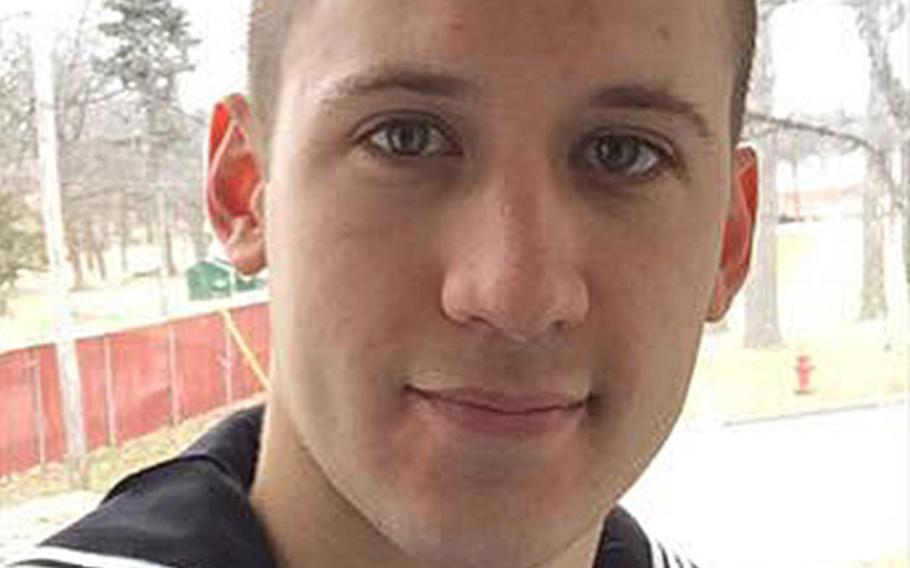 YOKOTA AIR BASE, Japan – Navy and Marine Corps divers have recovered the body of a second USS John S. McCain sailor, the Navy's 7th Fleet announced Friday.
Divers found and identified the remains of Petty Officer 3rd Class Dustin Louis Doyon, 26, of Connecticut, on Thursday night, the statement said.
Divers earlier recovered the remains of Petty Officer 3rd Class Kenneth Aaron Smith, 22, of New Jersey.
The pair were among 10 sailors reported missing after the guided-missile destroyer collided with a Liberian-flagged oil tanker early Monday east of Singapore. Five sailors – four of which required hospitalization – were injured in the accident
Search-and-rescue efforts for the sailors have been suspended and personnel are attempting to recover their remains.
"More divers and equipment arrived overnight to continue search and recovery operations inside flooded compartments of the ship," the statement said.
Still missing are:
Petty Officer 1st Class Charles Nathan Findley, 31, of MissouriPetty Officer 1st Class Abraham Lopez, 39, of TexasPetty Officer 2nd Class Kevin Sayer Bushell, 26, of MarylandPetty Officer 2nd Class Jacob Daniel Drake, 21, of OhioPetty Officer 2nd Class Timothy Thomas Eckels Jr., 23, of MarylandPetty Officer 2nd Class Corey George Ingram, 28, of New YorkPetty Officer 3rd Class John Henry Hoagland III, 20, of TexasPetty Officer 3rd Class Logan Stephen Palmer, 23, of Illinois
The incident is under investigation to determine the facts and circumstances of the collision, the statement added.
The McCain is the second guided-missile destroyer to be involved in a deadly collision this year. In June, the Yokosuka-based USS Fitzgerald collided with a merchant vessel near Japan, leaving seven sailors dead and three injured.
A recent string of Navy accidents in the region led Pacific Command to relieve 7th Fleet commander Vice Adm. Joseph Aucoin earlier this week, citing loss of confidence in his leadership. The Navy also ordered a service-wide, one-day safety stand-down to be observed at the discretion of individual commands. The pause is aimed at allowing commanders to review safety fundamentals and to ensure proper procedures are enforced.
robson.seth@stripes.com Twitter: @SethRobson1